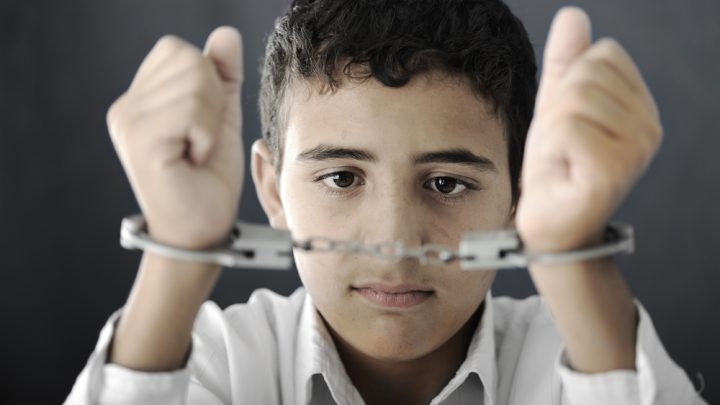 Imagine being a 12-year-old kid and getting told that you were being sent to an adult prison, where all the 'hardened criminals' are. It is a situation that many of us might find hard to comprehend.
For those who have had the privilege of growing up in a relatively stable home environment in a large city such as Sydney, the prospect of being separated from family and being sent to an adult correctional facility way out in the country might be hard to imagine.
But for some kids in Australia, it's a sad reality. A recent investigation conducted by the ABC revealed a practice whereby kids as young as 12 were being held in adult prison cells in Western Australia. A separate investigation by the Australian Law Reform Commission found that the practice is not confined to WA, but occurs nationwide.
Why Are Kids Being Held in Adult Prisons?
There many be many reasons for children being sent to adult facilities.
In some cases, it's simply a lack of supply. In Western Australia, there is just one juvenile detention centre – Banksia Hill – which when full, leaves no viable option but to send child suspects who have been refused bail, and child offenders, to adult prisons.
In 2013, violent riots erupted at Banksia Hill which left many cells badly damaged. With no other juvenile facilities available, around 140 teenagers were moved to adult correctional centres, where they reportedly suffered intimidation and harassment.
Other cases are more tragic. Children will sometimes find themselves in trouble for minor offences, as trivial as stealing a chocolate bar; but because of the way that WA laws operate, they could end up in an adult prison.
WA law says that where a responsible adult cannot be located for a child to be bailed to, that child must be transferred to a juvenile detention centre while they wait for their matter to be finalised in court; which could take many months or even longer.
Because there is just one juvenile detention facility in that state, kids are frequently left to languish in adult prison cells for long periods of time – often alongside much older offenders.
In other states, including NSW and Queensland, children as young as 16 who are already in custody can be transferred to adult prisons in certain circumstances – for example, where they attempt to escape from juvenile detention centres, or are sentenced to an additional period in detention for committing an offence whilst in custody.
The Problems With Keeping Kids in Adult Prisons
Some members of the public might say: 'you do the crime, you do the time', or 'It'll do them good' or even 'it serves them right'. And many would say that adult prison is justified, and indeed warranted, for extremely serious offences like murder or sexual assault. On the other hand, some argue that it is never justified; that kids should never be locked up with adults regardless of what they may have done.
Putting both of those views aside, it is clear that sending children to adult prisons is normally a breach of our obligations under international law.
Article 37 of the United Nations Convention on the Rights of the Child (UNCROC) – to which Australia is a signatory – states that "every child deprived of liberty shall be separated from adults unless it is considered in the child's best interest not to do so."
In the vast majority of situations, it is not in the child's best interest to keep them locked up in adult facilities.
For one, the main premise behind having children's correctional centres is that young people have different needs to adults – for instance, they are usually more prone to influence from others. They may also react differently to adults when faced with stressful situations –for example, they are more likely to self-harm, act out, or develop behavioural problems.
For the most part, juvenile detention centres recognise these inherent differences and attempt to provide children with access to services and support programs catered towards their needs, in an attempt to steer them away from a life of crime. Adult prisons do not provide these services and are ill-equipped to deal with juvenile suspects and offenders.
Placing children in adult prisons also exposes them to seasoned criminals, who the kids may look up to and learn criminal skills from. This increases the likelihood of reoffending, rather than steering them in the right direction. In some states and territories, kids may even be placed in the same cell as an adult offender, which exposes them to bullying and harassment, or even sexual abuse.
Is it Ever in a Child's Best Interests to Keep Them in Adult Prisons?
The UNCROC contains the exemption that children can be sent to adult prisons if 'it is in the child's best interests' to do so.
But is this really ever the case?
The Australian Law Reform Commission found that in limited situations, it may be in a child's best interests to keep him or her in an adult prison.
It found, for example, that where a juvenile detention centre is located far away from the child's family, it may be better to keep them in an adult prison close to their family.
Indeed, Australia has recognised this exemption in a reservation to Article 37 of UNCROC, in which it states that 'the obligation to separate children from adults in prison is accepted only to the extent that such imprisonment is considered by the responsible authorities to be feasible and consistent with the obligation that children be able to maintain contact with their families, having regard to the geography and demography of Australia.'
What Should be Done?
So what should be done to address the issue of children being sent to adult prisons?
A simple enough solution would be to open more juvenile justice centres around the country. However, experts have warned that this option would cost the government billions and would do little to break the cycle of reoffending; instead institutionalising offenders from an early age.
Rather, the vast majority of people who have experience working in the juvenile justice system believe that the best way forward is investing in early intervention and diversionary programs.
Such programs focus on steering kids away from crime by promoting education and community support – giving them with basic necessities, support systems and life skills to make it less likely that they will see criminal activity as their best option. Several diversionary programs have already been trialled around the country with great success.
Greater investment in prevention and diversion rather than enforcement provides hope to disadvantaged children, potentially nipping the problem of youth crime in the bud rather than allowing it to fester and grow.
Receive all of our articles weekly