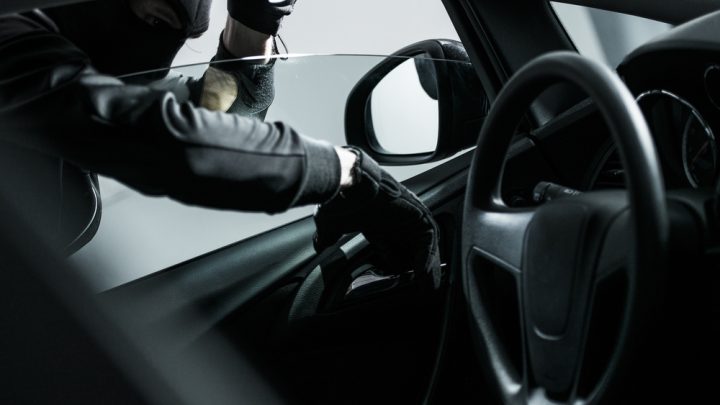 Police on the Northern Beaches of Sydney are appealing for witnesses to come forward after an attempted carjacking went wrong last week.
Two men threatened a woman and forced her out of a 2001 Holden Barina, as she was parked on the Western side of Pittwater Road at Dee Why, at about 8.30pm on Monday 26 September.
Attempted robbery goes wrong
The men jumped into the car before realising it had a manual transmission, which they did not know how to operate.
Despite their best efforts, the men could not start or drive the car, and were forced to flee on foot. The young woman dialed triple zero shortly after the men left.
Busy road
While Pittwater Road has CCTV cameras on the Eastern side, there are no cameras on the Western side – and the existing cameras do not cover the area of the alleged carjacking.
The busy road runs along the Northern Beaches, providing access to other main arterial roads leading to various areas of Sydney. Police are hopeful that someone, somewhere in the vicinity that evening, saw something that will help lead them to the hapless offenders.
Witnesses urged to come forward
The first offender is described as 'of Caucasian appearance, about 18 years old, about 170cm tall, of slim build and with black, curly hair', while the second is also "of Caucasian appearance and about 18 years old". Both men were wearing black, hooded jackets.
Dee Why police are urging anyone with information to call Crime Stoppers.
Carjacking and the law
Carjacking is not always a simple robbery. Often, various additional offences are committed during a carjacking which can make the incident even more serious; including kidnapping.
Section 154C(1) of the NSW Crimes Act contains the offence of 'taking motor vehicle or vessel with assault or with occupant on board', also known as 'carjacking'.
A person is guilty if the prosecution is able to prove beyond reasonable doubt that a person:
(a) assaults another person with intent to take a motor vehicle or vessel and, without having the consent of the owner or person in lawful possession of it, takes and drives it, or takes it for the purpose of driving it, or
(b) without having the consent of the owner or person in lawful possession of a motor vehicle or vessel, takes and drives it, or takes it for the purpose of driving it, when a person is in or on it.
The maximum penalty is 10 years' imprisonment.
Section 154C(2) contains the aggravated version of the offence, whereby the prosecution must additionally prove that the alleged offender:
(a) was with another person or persons,
(b) was armed with an offensive weapon or instrument, or
(c) intentionally or recklessly inflicted actual bodily harm on any person.
The maximum penalty for that offence is 14 years' imprisonment.
The offences also carry what are known as a 'standard non parole periods' (SNPPs) – which are guideposts or reference points for the court when determining the minimum time an offender must spend behind bars.
The SNPP for the section 154C(1) offence is 3 years imprisonment, while the SNPP for the aggravated offence is 5 years behind bars.
New carjacking laws in Victoria
In Victoria, the punishment for carjacking is about to get much harsher.
The Victorian Premier recently announced police will be given expanded powers to deal with suspected carjackings and home invasions, in response to a dramatic rise in both offences across the state.
Figures suggest that carjackings are up 80 per cent over the past year in Victoria, and the government says it intends to develop standalone offences for carjackings and home invasions, which carry heavy penalties – with proposed new laws seeing carjackers face up to 25 years behind bars.
Image credit: My NRMA
Receive all of our articles weekly
Authors
Sonia Hickey
Sonia Hickey is a freelance writer, magazine journalist and owner of 'Woman with Words'. She has a strong interest in social justice, and is a member of the Sydney Criminal Lawyers® content team.