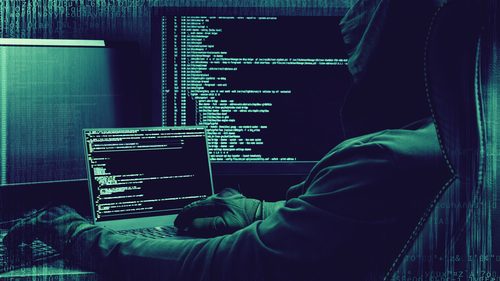 Chocolate production has come to a halt at the Cadbury factory in Tasmania, after the company fell victim to the latest global cyber-attack.
The ransomware has affected the company's entire IT system, stopping even the production line.
A photo of computer screens at the factory reads:
"If you see this text then your files are no longer accessible, because they have been encrypted.
"Perhaps you are busy looking for a way to recover your files, but don't waste your time. 
"Please follow the instructions:

Send $300 worth of Bitcoin to following address: 1Mz7153HMuxXTur2Rit78mGSdzaAtNbBWX. 
Send your Bitcoin wallet ID and personal installation key to e-mail wowsmith123456@posteo.net. 
If you already purchased your key, please enter it below."
Second global malware threat
The incident comes as a second global malware attack is rolling out across the globe, disrupting servers at Russia's biggest oil company, stopping operations at several Ukrainian banks and shutting down computers at multinational transport, shipping and advertising firms.
Law firm hit
The Australian offices of global law firm DLA Piper have also been targeted.
The firm advised Australian staff via text message that it was the victim of a "major cyber incident".
The firm's IT systems were disabled to contain the situation, and staff were warned not to turn their computers on or attempt to log into their email accounts from other devices.
A spokesperson has stated. "the firm, like many other reported companies, has experienced issues with some of its systems due to suspected malware".
"We are taking steps to remedy the situation as quickly as possible".
It is unclear what information has been accessed, or how it may be used.
Global phenomenon
Just a couple of months ago, hundreds of thousands of people around the globe were affected by the WannaCry or WannaCrypt ransom-ware attack, which targeted big companies and personal users by locking up computer files with all-but-unbreakable encryption, and then demanding a ransom in return for release.
The latest ransomware is a virus called Petya and it does much the same thing, demanding payment for the unlocking of files.
Cyber security experts scrambling to provide a 'patch', or antidote, for the virus. They advise that the key to avoiding such attacks is to be vigilant about keeping software up-to-date.
Measures to counter cyber-crime
Last year, prime minister Malcolm Turnbull announced $230 million in funding for a cyber security strategy aimed at addressing the costly issue of cyber-crime, with targeted boosts to federal crime agencies to enable them to detect and thwart attacks, and prevent the theft of data and intellectual property through cyber espionage.
The package will fund an extra 101 cyber security experts, but there remains a massive skills shortage in the area.
Cyber-security experts are currently in hot demand around the world, and because their big pay cheques are offered overseas, many of our talented grads are heading offshore, enjoying global careers.
This is of concern in light of the fact that recent research by Telstra suggests that security breaches are on the rise, with 60% of businesses experiencing at least one issue in 2016, compared to just 24% in 2015.
Receive all of our articles weekly
Author
Sydney Criminal Lawyers
Sydney Criminal Lawyers®
is Australia's Leading Criminal Defence firm, Delivering Outstanding Results in all Criminal and Driving cases. Going to Court? Call (02) 9261 8881 for a Free Consultation.