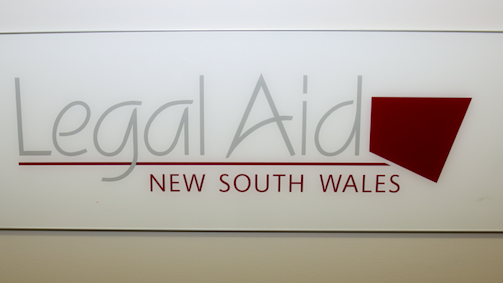 Many of our state's best criminal lawyers are refusing to take on legal aid cases, due to the poor rates on offer – which have remained the same for over a decade.
The situation has been highlighted by a recent high-profile murder case, which was adjourned because no barristers were prepared to accept the fees on offer.
Daily rates for running legal aid trials can be as little as a quarter of what a lawyer can expect to receive for a privately-funded trial, and fees for the preparation of complex trials can be as low as two or three days – at $750 per day for a solicitor or $987 per day for a barrister, often for over a year of work.
The adjournment
Three men were due to face trial in the Supreme Court of New South Wales over the 2016 killings of underworld figures Pasquale Barbaro and Mehmet Yilmaz.
However, the court was forced to vacate the four-month trial because no barristers were prepared to take on a case for that length of time at legal aid rates.
The trial has now been put on hold for at least a year, with justice having to wait for all involved.
The judge who granted the adjournment, Justice Desmond Fagan, called for "urgent attention" to address the situation.
Stretched beyond the limit
The Legal Aid Commission of NSW assists those on very low incomes to access legal services.
It is primarily funded by the federal and state governments, and has had its already-stretched funds cut by 2.6 per cent from $365.7 million from last year, to $356 million this year.
The Productivity Commission previously warned that federal funding was hundreds of millions of dollars short of current demand, and in the lead-up to the last federal budget, the Law Council of Australia found there was at least a $310 million per year shortfall.
The federal government offered a $20 million increase per year, from $350.3 million in 2019-20 to $370 million ongoing from July 2020, which the Law Council slammed as "abysmal".
The situation is unsustainable
Some of the state's top barristers have hit out at the state government over its failure to provide sufficient legal aid funding in this week's budget, saying it will severely impact the ability of many barristers to accept legal aid cases.
NSW Bar Association president, Tim Game SC, made clear that the fees paid by the Commission to barristers are "substantially less than the fees paid by other NSW government agencies", and that the preparation allowed is not financially viable.
For instance, while the NSW Crown Solicitor's Office pays a senior barrister nearly $5,000 per day to act in the interests of the government, barristers are paid one-fifth of that to represent low income persons facing serious criminal charges.
NSW Law Society president, Elizabeth Espinosa, explained that many lawyers are now treating legal aid cases like pro bono ones, accepting them out of a duty to assist the community rather than for any financial gain.
"While pro bono work is a highly commendable and long-standing tradition of the profession, it is not a substitute for a properly funded legal aid system," Ms Espinosa states.
She pointed out that legal aid rates have remained the same since 2007, and that the situation has led to many of the best and most experienced criminal defence lawyers turning their backs on legal aid.
According to Mr Game, "This means that barristers undertaking legal aid work have experienced at least a 20 per cent reduction in fees in real terms over the last twelve years".
"As a result, it is no longer financially sustainable for many barristers to spend the time and do all that is necessary to undertake legal aid work."
The Bar Association's has now told its 24000 members that, in light of the current situation, they have "no obligation" to take on legal aid cases.
Justice for the wealthy
The current system is weighted unfairly against those who are unable to pay for private representation, Mr Game explained.
"The lack of funding inevitably leads to a decline in experienced practitioners undertaking legal aid work which will in turn result in an increase in self-represented litigants, effectively creating one system for those who can afford legal representation and one for those who cannot".
The situation has become untenable for those without access to private representation, as well as many lawyers who genuinely want to assist them.
Receive all of our articles weekly