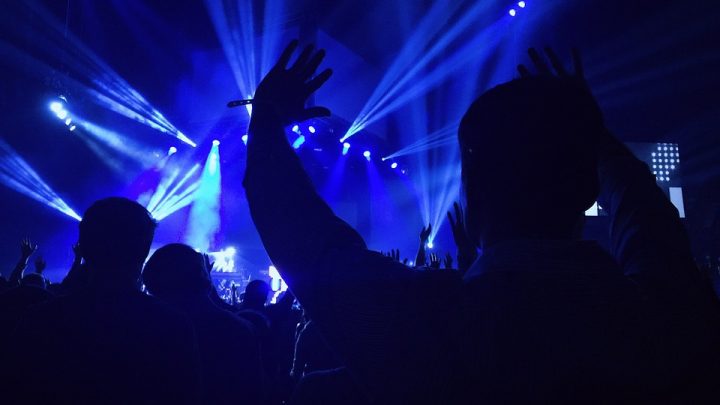 As previously reported, the NSW government's lockout laws have resulted in the closure of hundreds of licensed premises and food outlets in the CBD and Kings Cross areas, while at the same time leading to an increase in patronage, profits and assaults in and around the exempted Star Casino precinct.
Although the laws have indeed led to a reduction in assaults in the City, that fall corresponds with a dramatic reduction in foot traffic – which is estimated to have dropped by 80% on the traditionally popular Thursday, Friday and Saturday nights.
Concerns have also been expressed about the death of live Australian music over recent years – with pubs, RSL clubs and other establishments preferring to focus on gambling.
A Win for Live Music
However on Thursday, Supreme Court Justice Natalie Adams found that a number of live music venues and strip clubs in Sydney are exempt from lockout laws because "nothing in the correspondence indicates that there was any condition stipulated by the OLGR [Office of Liquor and Gaming Regulation] that the… [bars and clubs] could only permissibly service residents of the hotel's accommodation facilities".
The decision followed an appeal by the owners of the Smoking Panda Bar and Coronation Hotel, who the OLGR found were subject to lockout laws because they were serving patrons other than those staying at the hotels' residences, which was considered to be a breach of their existing exemptions as "tourism accommodation establishment bar areas".
Her Honour went on to state that applying the lockout laws to the establishments was "not an exercise of the regulation-making power conferred upon the governor".
She found that the exemptions extended to owners of "theatres", including strip clubs.
What Does This Mean?
The immediate effect of the decision is that eight Sydney CBD venues – including The Oxford Art Factory and strip clubs Pure Platinum and Men's Gallery – are no longer required to turn away patrons after 1.30am or stop serving alcohol at 3am.
On a more general level, the ruling means that businesses which are designated as "tourism accommodation" and "theatres" are currently exempt from lockout laws – including several live music venues.
Government Not Happy
However, the victory may be short lived – as a spokesperson for the NSW Department of Justice has already foreshadowed an appeal, adding that:
"the decision was based on a technical legal argument in relation to the power of the Secretary of the NSW Department of Justice to declare a venue to be subject to the lockout and 3am cease service laws".
In addition to the appeal, it is suspected that the government will pass additional legislation to block the 'loophole', which is not good news for businesses that might be inclined to focus on tourism and theatre to get around lockout laws.
So it appears that in the medium to long term, Sydney's nightlife will continue to decline while the casino thrives.
Receive all of our articles weekly