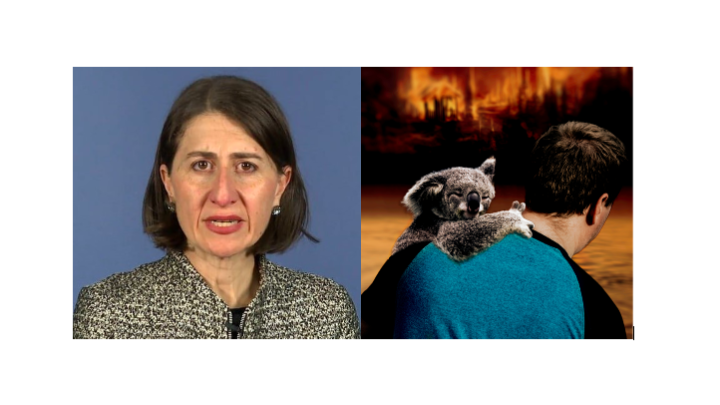 As NSW Liberal MLC Catherine Cusack told parliament on 19 November, Australia has a long history of killing off koalas, which was going on a century ago.
Back in the day, it consisted of selling pelts to the UK and the US. These days, it's all about clearing their habitat to make way for farming and development.
"I do not want this government or this parliament to be remembered for a massive policy error, added to the very long list of errors that we have already been making for more than a century," Cusack made clear.
The then Liberal parliamentary secretary made these comments as she was about to cross the floor to vote against her own party to see the Coalition's Local Land Services Amendment (Miscellaneous) Bill 2020 put to an inquiry, as part of a Greens-led push to delay the passing of the legislation.
These laws would have allowed rural landowners to be exempt from new koala protections that came into effect last March.
And due to Cusack's decision to vote against her own party, NSW premier Gladys Berejiklian announced in a press release later that day that she was removing her colleague from the position of parliamentary secretary.
Those pesky "tree rats"
The State Environmental Planning Policy (Koala Habitat Protection) 2019 (the Koala SEPP) came into effect last March. The policy provided new measures to protect koala habitat, as the previous 1994 Koala SEPP was no longer proving effective in supporting the endangered species.
The Nationals have had a long-standing gripe with the new Koala SEPP. In September, Nats leader John Barilaro threatened to cross the floor with his entire party if the policy wasn't dropped.
Berejikilian stood her ground, and Barilaro backed down.
However, last Thursday, the pair joined forces to spit the dummy in relation to the controversial legislation being put to an inquiry. And instead of waiting for the outcome of the investigation, the Coalition went on to completely dump its bill.
In a joint press release, Berejiklian and Barilaro said, "Our farmers deserve certainty and they do not deserve to be held to ransom by a Greens-controlled inquiry."
The pair then announced their government was reverting back to the 1994 Koala SEPP. The new protections that were instated this year will be thrown out. And the Coalition will be developing a new policy early next year.
One impact of this rolling back means that trees that are protected for koala feed will drop from 123 species to just 10.
Extinction is imminent
The Greens victory over the legislation was led by NSW MLC Cate Faehrmann. She chaired the NSW Parliamentary Inquiry Into Koala Populations and Habitat, which tabled its report in June.
"The core finding was that without urgent government intervention koalas will become extinct in NSW before 2050," Faehrmann told Sydney Criminal Lawyers a few weeks back.
"It also found that 30 percent of the NSW koala population died in the fires. And this is potentially much higher."
Receive all of our articles weekly