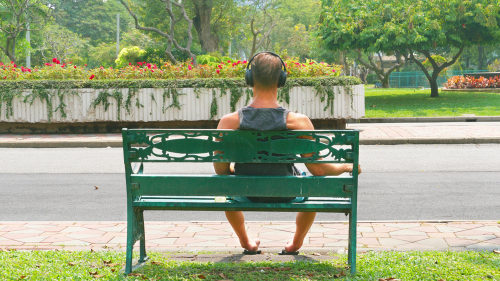 When New South Wales Premier Gladys Berejiklian shut down Parliament House last week, she essentially left the NSW Police Force in charge of the health and wellbeing of the state.
New laws had already been rushed through Parliament giving police increased powers to issue fines, and charges for a growing list of offences including being outside home 'without a reasonable excuse.'
Police have wasted no time in flexing their muscle with an increased presence around our communities and a long list of fines already issued. And while the health authorities decree the laws are necessary given the public health emergency caused by the coronavirus, justice advocates warn the laws could have damaging consequences for traditionally over-policed communities.
Police crackdown
A total of 13 Penalty Infringement Notices (PINs) were issued on April 2 across the state,  in relation to alleged breaches of the Public Health Act, including people sitting in cars, or driving around their local towns.
In some cases, fines came after repeated warnings or while in the process of committing other crimes.
One 21-year-old man was fined $1,000 when he was spotted eating a kebab on a bench in Newcastle after ignoring two warnings by police earlier in the day.
In Albury a 51-year-old man was also fined after he was involved in a minor car accident and allegedly told police he had left his home in order to visit his drug dealer. He was later found to have a disqualified driving licence.
In Lake Macquarie, a woman was fined $5,000 for continuing to operate her remedial massage business which should be in mandatory suspension.
Enforcing health measures or over policing?
The concern, say legal experts is that right now police have been given a significant amount of discretionary power under new and complex legislation and that without clear and rigorous guidelines with regard to the applications of these laws, believe that warnings should be enough to guide people to do the right thing and fines should be issued as a last resort.
In New South Wales, the fines are hefty. You could face a fine of up to $11,000 and six months prison time if you break the law.
Confusion about what's legal and what's not
At the moment, with so many Australians out of work, waiting for Centrelink payments, or trying to manage on reduced incomes, these large fines could be financially crippling. And for people who are struggling mentally or emotionally at this time, they simply add to the pressure.
What's more, the laws have changed several times over the past few weeks, (which is understandable as leaders struggle to keep pace with the unfolding crisis), but with so much information being circulated about COVOID-19, a lot of people are starting to feel overwhelmed – mentally saturated – and could genuinely be uninformed about what's legal and what's not in the current circumstances.
To complicate matters, each state and territory has their own list of public health regulations.
And with no announcements forthcoming with regard to when these laws may be relaxed or rescinded there are also concerns about the vast numbers of people who will be funnelled into the justice system which is already stretched, and which will be dealing with an enormous backlog of cases, many of which have already been put of hold, when things are able to return to normal.
What's a reasonable excuse to leave home?
Under the laws in New South Wales,  you can only leave home for the following reasons:
Work, if a person can't work from home
School or an educational institution
Shops for food and other essential items
Get medical care
Exercise, but only if the exercise is done alone or with one other person
Beyond those essential reasons for leaving the home, the Government has provided a list of reasons that could 'excuse you for leaving home.
Fleeing an unsafe home, so to avoid injury or illness
Dealing with an emergency or on compassionate grounds
Providing care or helping a vulnerable relative/person
Taking your child to childcare
Attending a wedding (adhering to the five-person limit) or a funeral (adhering to a 10-person limit)
Moving house or moving between two places of residence
Donating blood
Fulfilling legal obligations
Accessing support services such as employment services, mental services etc
Fulfilling parental sharing arrangements of children (the Government says those conditions shouldn't change and children can move between homes)
Going to a place of worship or to provide pastoral care, if you are a priest, minister or member of a religious order.
Outside the home, you can only be with one other person unless they are part of your immediate family, or are housemates in a shared house.
The same rule applies to having visitors to your home. And inside, social distancing recommendations should be adhered to, with only two people per room.
Receive all of our articles weekly