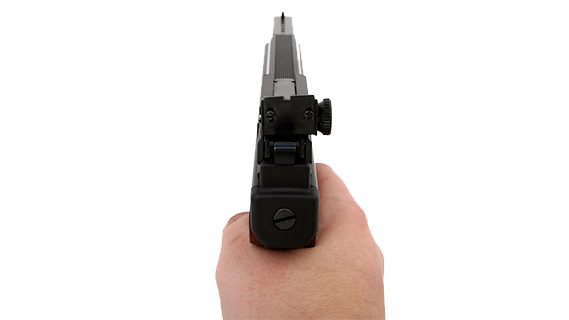 The criminal activities of gangs and other organised crime groups have been in the media spotlight recently, and now it appears that there is the possibility of mandatory prison sentences for members found in possession of firearms.
Due to a recent spate of gang-related shootings in Sydney, NSW Premier Barry O'Farrell is reportedly planning changes to the law regarding possession of firearms by gang members.
According to an article in the Daily Telegraph, Mr O'Farrell is working on amendments to the existing laws, which will mean that gang members found in possession of firearms will get mandatory five-year prison sentences.
These claims are as yet unsubstantiated, with representatives from police and the premier's office refusing to comment, but according to the Telegraph, an official announcement is expected be made in the near future.
Currently, the maximum prison sentence for those convicted of possession of a prohibited weapon is 14 years, while there is no minimum penalty.
According to research from the Australian Institute of Criminology, the most common penalty for firearms offences is a fine, followed by a prison sentence.
Other common penalties include findings of guilt with no conviction, and good behaviour bonds (supervised or unsupervised).
It is believed that introducing mandatory sentencing laws for gang members found in possession of firearms would act as a deterrent, and help reduce the number of gun-related offences carried out by gang members in NSW.
Gun crime as a result of gang activity has received a large amount of publicity recently, and there has been resulting pressure on the government to introduce tougher laws targeting criminal gangs, particularly through organised media campaigns such as the 'bite the bullet Barry' campaign launched by the Daily Telegraph in August.
The idea of targeting laws specifically to gang members and gang activity is not exclusive to NSW. Queensland currently has specific legislation that is aimed at targeting gang members.
The laws include harsh mandatory sentencing for gang members who are convicted of a crime that is carried out as part of gang activity.
Additionally, there are new provisions for reductions in sentencing for offenders who co-operate with law enforcement agencies.
Some of the laws that have recently been introduced in Queensland include restrictions on the ownership and operation of tattoo parlours by gang members, as well as restrictions on liquor licences, which means that gang members are prohibited from entering and remaining at licensed premises while wearing gang-specific clothing or colours.
Although NSW is yet to implement such gang-specific laws, the suggestion that the government is in discussions to introduce legislation targeting gang activities would be in line with recent police crackdowns on gangs and organised crime in the state, including a number of arrests made in connection to the Brothers for Life gang.
Gang crime is an issue Australia-wide, with federal Justice Minister Michael Keenan recently announcing a National Anti-Gangs Squad.
Under the national approach, strike teams aimed at targeting criminal gangs have already been rolled out in some states, with the NSW team expected to be in place in the near future.
Receive all of our articles weekly