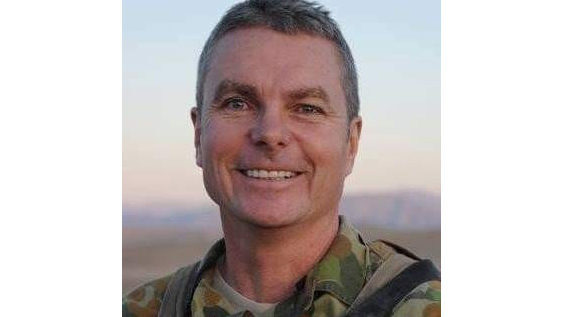 Former Australian Defence Force lawyer David McBride is still facing five national security-related charges – that carry up to life imprisonment – for exposing the SAS "warrior culture" in Afghanistan that was leading troops to perpetrate war crimes.
McBride blew the whistle three years prior to the release of the Brereton report: the irony being that this investigation uncovered the very same issues the lawyer revealed, as it focused on Australian special forces deployments in Afghanistan over 2005 to 2016.
And the Brereton inquiry was at the behest of the federal government, with the AFP now acting upon its findings.
Since the release of the report, attorney general Christian Porter has told parliament that it would be inappropriate for the government to intervene in the McBride case now, as the Commonwealth Director of Public Prosecutions (CDPP) has already commenced proceedings.
Porter said it would be "utterly extraordinary" to apply laws which permit him to bring the prosecution to a halt, as these measures have never been used before.
But when it comes to exercising unutilised powers – as well as weighing in on CDPP matters – the nation's chief lawmaker is a seasoned player.
A moral duty
Over his two tours of duty in Afghanistan in 2011 and 2013, former military lawyer David McBride bore witness to operations that included the sorts of war crime revelations that the Brereton report has just made public.
"Government employees have got to use their moral compass to say, 'No. That's wrong. Enough is enough," and be prepared to stand up for it," McBride told Sydney Criminal Lawyers in June last year.
So, what the devoted family man attempted to do was draw the attention of the ADF to what was transpiring in the Central Asian country. And it was only after he'd exhausted every internal avenue available that he decided to go to the press with classified information.
McBride's lawyer Mark Davis last week underscored that his client "is a man who made a moral decision. He has done nothing to harm his nation. He loves his nation. He was very proud of being a member of the ADF. And he did the right thing".
Unprecedented powers exercised
Released on 19 November, the Brereton report details the alleged murders of 39 Afghan captured troops and civilians.
The documents that McBride supplied – which formed the basis for the ABC's 2017 report The Afghan Files – outlined 10 accounts of unlawful killings by SAS troops.
And despite comments that would suggest otherwise, the attorney general has already exercised laws that have never been used before.
In an unprecedented move, the AG has invoked national security laws over recent years, which have allowed for closed proceedings in whistleblower cases, such as that of former ASIS officer Witness K and his lawyer Bernard Collaery.
In regard to their cases, Porter also stepped in to advise the CDPP in 2018 to go ahead with the prosecution against these men, after former attorney general George Brandis had already told the director in 2015 not to proceed.
Indeed, it's time to honour what David McBride has done for the nation – as he risked everything to draw attention to what the government-commissioned Brereton report revealed – and this should be done by dropping the charges against him.
Receive all of our articles weekly