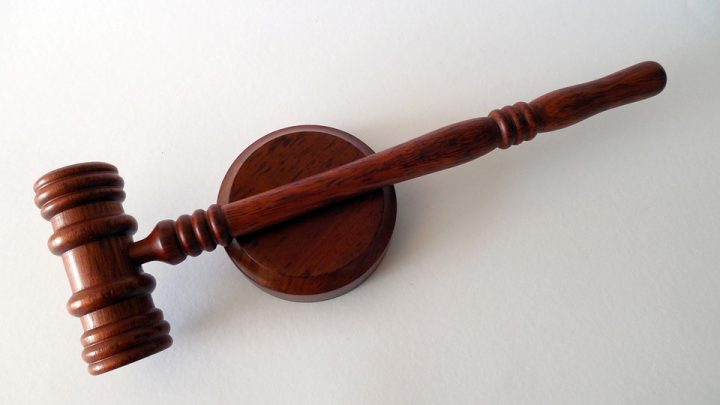 Imagine serving time in prison for murder – even when you weren't present at the scene of the crime.
It might reek of injustice, but for Zak Grieve, this is his reality.
The 19 year old Katherine man was convicted of murder and sentenced to life imprisonment, with a non-parole period of 20 years for killing local man Ray Niceforo.
This was despite no forensic evidence being found at the scene of the crime to link Grieve to the murder.
The trial judge noted that the deceased, Ray Niceforo, had a history of physical and emotional abuse towards his ex-partner, Bronwyn Buttery.
Over the course of several years, Niceforo choked Buttery, burnt her with cigarettes, assaulted her and threatened to kill her.
He also made threats to kill her son, Christopher Malyshcko.
As a result of his violent conduct and death threats, Malyshcko and his mother determined that the only way to deal with Niceforo was to kill him.
Accordingly, Malyshcko sought $15,000 from his mother to organise the killing.
One of the persons whom he recruited to carry out the killing was Zak Grieve.
However, the trial judge found that Grieve had pulled out of the plans before the murder was carried out, and was not actually present at the time of the murder.
Grieve also stated that while he had initially agreed to help with the murder, he later "chickened out."
This was confirmed by a lack of Grieve's DNA evidence at the scene.
Instead, the judge found that Malyshcko and another recruit, Darren Halfpenny, brutally killed Ray Niceforo in his apartment by hitting him numerous times over the head with a wrench.
Their DNA was found at the apartment.
Niceforo died at the scene, and Malyshcko and Halfpenny disposed of his body in bushland by the side of a road.
Following a lengthy trial, Brownyn Buttery was found guilty of manslaughter for her role in procuring the killing and paying the $15,000 to Malyhcko for organising it.
She escaped a conviction for murder as the jury found that she had suffered moderate depression and battered woman's syndrome as a result of Niceforo's ongoing abuse towards her, and was sentenced to 8 years imprisonment, with a non-parole period of 4 years.
Her son, Christopher Malyshcko, who bludgeoned Niceforo to death using a wrench, was sentenced to life imprisonment, with a non-parole period of 18 years.
But Zak Grieve, who wasn't even at the scene of the crime, was also convicted and received a sentence of life imprisonment with a non-parole period of 20 years.
So how did a man who played no active role in the killing end up with a longer sentence than his co-accused, who carried out the murder?
The injustice in this case stems from mandatory sentencing laws, which were introduced in the Northern Territory in 2013.
The law says that, while Grieve did not kill Niceforo, he was able to be convicted of murder as he did not actively prevent the murder by disclosing the group's plans to police.
Under the laws, a person convicted of murder must be sentenced to life imprisonment, with a standard non-parole period of 20 years.
However, Malyshcko received a lower non-parole period due to the death threats that he received.
This leaves Grieve in the frustrating position of serving a longer sentence than the person who actually committed the crime.
In handing down his sentence, Northern Territory Supreme Court Justice Dean Mildren criticised the new laws, stating that the inequitable outcome "is the fault of mandatory minimum sentencing provisions which inevitably bring about injustice."
The mandatory sentencing regime has also attracted criticism from other members of the community – including, perhaps surprisingly, the President of the Northern Territory Police Association and Police Prosecutors.
The criticism is backed by findings that mandatory has the negative effect of disproportionately targeting disadvantaged groups.
This is particularly concerning in the Northern Territory, where Indigenous persons such as Zac Grieve comprise up to 90% of the prison population, despite making up just 30% of the Territory's total population.
Historically, mandatory sentencing has resulted in harsh and inappropriate consequences, often with unintended consequences.
For example, in 2000 a 15 year old Indigenous boy died in custody whilst serving a mandatory sentence for stealing stationery valued at under $100.
A raft of evidence also suggests that mandatory sentencing does little to prevent or reduce crime and leads to unjust sentences by preventing judges from being able to take into account the individual circumstances of a particular case.
Despite these concerns, the Northern Territory Attorney General John Elferink has vowed to uphold the mandatory sentencing regime, citing public expectations for "meaningful" sentences as the main reason for his position.
With similar mandatory minimum sentencing provisions recently introduced in New South Wales, there is increased potential for persons to suffer the same injustices as Zak Grieve.
Receive all of our articles weekly