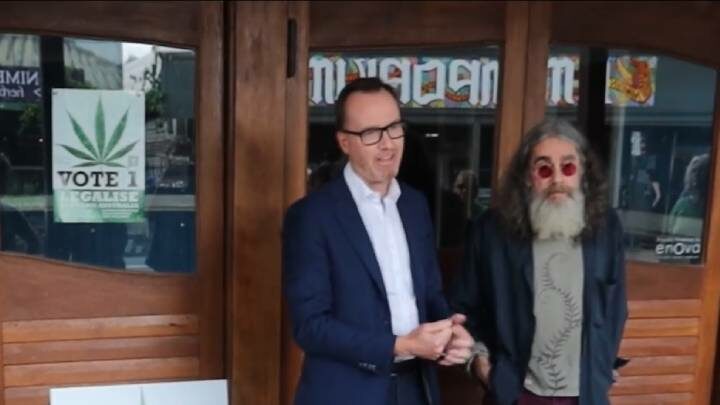 The situation with illegal recreational cannabis in Australia is beyond ridiculous.
The 2019 National Drug Strategy Household Survey outlines that 36 percent of locals have used the fairly innocuous plant at some point in time, 11 percent of the population had use it over the 12 months prior, and more Australians support its legalisation, than consider that it remain illegal.
Due to a series of events that demonised cannabis during the early 20th century, the substance was prohibited across Australia, even though it was one of the most widely used medicines of the time.
Following cannabis being included in the 1925 Geneva Convention as a last minute addition, our nation's first federal health director general Dr John Howard Lidgett Cumpston advised then prime minister Stanley Bruce against banning it.
During the 1930s, the main offender in giving the highly medicinal plant a bad rap over here was the US Federal Bureau of Narcotics.
However, since a process of reform began in 2012, 18 US states and the capital Washington DC have legalised the recreational use of cannabis.
Yet, a far more bizarre aspect to the unlawfulness of lighting up a joint in NSW or Queensland right now is that the personal possession and use of cannabis has been completely legal in the ACT since 31 January 2020. Indeed, a Canberran can legally grow two plants at home.
So, that's why the Greens have pledged that following the 21st of May federal election, it will be prioritising not only making the recreational use of cannabis lawful but further establishing a nationwide legalised and regulated market.
Australian Greens Senate candidate for NSW David Shoebridge was at Nimbin Town Hall in the Northern Rivers region of NSW on 2 May, launching his party's campaign to finally see laws passed that legalise the plant nationwide, just as Canada did in October 2018.
Just legalise it
"We've seen cannabis law reform stall in all the states and territories, except for the ACT," Shoebridge told Sydney Criminal Lawyers. "The best outcome for legalising cannabis would be a consistent national model."
The Greens Senate candidate outlined that this would involve individuals being able to grow up to six plants at home, it would establish a licensed and legalised cannabis market, and the product wouldn't be in the hands of the tobacco or pharmaceutical industries.
Other key aspects to a legalised and regulated cannabis market are that it takes the product out of the hands of organised crime, it allows for quality assurance, and, as shown in the US, a regulated system provides tax revenue that can be funnelled back into the health and education sectors.
The first retail sale of a cannabis product took place in the US state of Colorado on 1 January 2014. As of June 2019, its regulated market had pulled in $6.5 billion, which had generated $1 billion in taxes for the public sector.
Legalised and regulated
Standing out the front of Nimbin Town Hall, Shoebridge made clear that the plan would disempower organised crime as it would take billions of dollars out of its hands, and he underscored that there would be strict regulations around the product, including a prohibition on advertising
After 12 months of recreational cannabis use having been legalised in the capital of Australia, a notable change that health authorities had found was that people were more willing to seek help if their cannabis use had become problematic, as they were no longer admitting to a crime.
"If you can take billions from organised crime, take thousands of people out of the criminal justice system, remove laws that try to criminalise almost 40 percent of the population and provide funding for public schools and hospitals at the same time," Shoebridge asked in conclusion, "why wouldn't you?"
Image of NSW Greens Senate candidate David Shoebridge and long-term drug law reformist Neil Pike at Nimbin Town Hall on 2 May
Receive all of our articles weekly