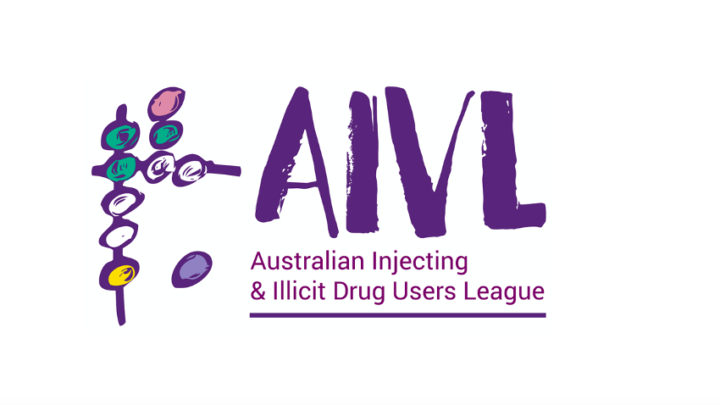 ACT Labor MLA Michael Pettersson has yet again set his sights on reforming the Canberra community. This time it's in the form of just introduced legislation that would see the decriminalisation of the personal possession and use of illicit substances in the capital territory.
The bill lists the most widely used illegal drugs in the ACT with an accompanying weight signifying what's deemed an amount for personal use. If a person was found in possession of such an amount – instead of arrest and charge – they'd be fined and referred to a health professional.
On Wednesday, the Uniting Church Synod of NSW and ACT praised the proposal. It stated that the system is evidence-based and moves towards treating people who use drugs with the dignity and respect they deserve, when it comes to dealing with what's ultimately a health issue.
Pettersson introducing drug law reform legislation into ACT parliament is somewhat auspicious, as his last such bill saw the legalisation of the personal possession and use of cannabis in the ACT in early 2020. And twelve months on, people are beginning to sing the praises of the new system.
Mainstream stigmatisation
AIVL (Australian Injecting and Illicit Drug Users League) recently recommenced calls to introduce needle and syringe programs into the Australian prison setting. In line with other countries, the move would prevent the spread of blood-borne viruses on the inside and outside.
There are major barriers to such reforms, however, with most of them involving negative perceptions and attitudes. And it seems the Murdoch press has some interest in maintaining this stigma to the detriment of progress in harm reduction.
A recent Daily Telegraph article reports that Justice Health rolled out a buprenorphine program in NSW prisons last year. The treatment helps patients dealing with opioid dependency and is currently being administered to 888 inmates. The report does not indicate the program isn't working.
But the article sensationalises the fact that the monthly dose of buprenorphine is administered via injection. It lays blame for an inmate taking a guard hostage on the program, with a flimsy link. And it also suggests potential for smuggling, even though injectable buprenorphine prevents trafficking.
Promoting the health of people who use drugs
Drug user organisations began emerging in the mid-1980s with the formation of what is today NUAA (NSW Drug User and AIDS Association).
Established in 1992, AIVL is the Australian national peak body representing state and territory drug user organisations.
AIVL's aim is to advance the health and human rights of people who use drugs. Primary focuses are the prevention of blood-borne viruses and improving access to drug treatment services.
The organisation also works to break through the harmful stigma the mainstream media can spin.
Sydney Criminal Lawyers spoke to AIVL chief executive Melanie Walker about the issues that people who use drugs faced during the COVID lockdown periods, why the rollout of needle and syringe programs into prisons is a focus for government, and the prospect of decriminalisation for the ACT.
Firstly, during the various state and territory lockdowns concerns were raised about people who use drugs being able to safely access substances and sterile injecting equipment.
Melanie, in your understanding, what were the major issues that were caused by the COVID-19 lockdowns for people who use drugs?
Overwhelmingly, the major issue was access to services. This extended beyond needle and syringe programs into drug treatment programs in general.
In lockdown areas, a lot of drug and alcohol services – treatment services, in particular – closed their books to new clients during lockdown phases, and people weren't able to access these services for long periods of time.
We know from research that somewhere between 200,000 and 500,000 Australians are turned away from drug treatment in any given year because of a lack of capacity in the sector.
Obviously, when we look at periods of lockdown, people weren't able to access services, so that exacerbated a problem that already existed.
We're anticipating that coming out of COVID, the backlog of people trying to access treatment will have increased.
When you're looking at people who are trying to access treatment, you've got a brief window of opportunity when people make the decision to access it.
If they aren't able to do that in a timely way, there is a real problem. It's a significant disincentive for people getting treatment and being able to address their drug problem.
It wasn't a very rosy picture before the pandemic and COVID has exacerbated these problems. This was likewise in terms of the implementation of the National Blood Borne Viruses (BBV) and Sexually Transmissible Infections (STI) Strategies.
Access to sterile injecting equipment is one of the big preventative measures. And in the same way that drug and alcohol treatment services had to close their books in periods of lockdown, a number of needle and syringe programs also closed.
That made access a lot more difficult for people. So, the concern among groups in our sector is that the reduced access to sterile injecting equipment will have implications for rates of BBV and STI transmission going forward.
In terms of people being able to access illicit drugs, we know from recent work that has come out of the National Drug and Alcohol Research Centre (NDARC) that while availability of some drugs went down, rates of drug use didn't necessarily go down accordingly.
What was found was people were switching to other drugs, when they weren't able to access their drugs of choice.
So, rates of alcohol, cannabis and pharmaceutical use increased during that period of time, as people who weren't able to access drugs like heroin and methamphetamine switched to others.
When you are looking at people switching drugs, rather than an overall reduction in drug use, it does further exacerbate those impacts in terms of people waiting to get into treatment.
It's not safe to say that over periods where people can't access their drugs of choice that it leads to a reduction in people using drugs or a reduction in people seeking treatment for dependence.
In talking to other drug user organisations around the country, that's a really serious concern coming out of COVID.
The Global State of Harm Reduction 2020 report renewed international calls for the rollout of needle and syringe programs in prisons, which prompted AIVL and Hepatitis Australia to do the same.
There have been a number of attempts to roll out such a program at the ACT's Alexander Maconochie Centre, but these have stalled before coming to fruition.
How great is the need for NSP rollout into Australian correctional facilities? And what's leading to the prevention of their implementation?
That's a critical part of our prevention measures. What a lot of people don't realise is that the current National Blood Borne Viruses and Sexually Transmissible Infections Strategies all point to the need for the implementation of needle and syringe programs in prisons.
Despite what some governments are saying publicly, all governments around the country, including the federal government, have signed off on national strategies that have a priority around the implementation of needle and syringe programs in prisons.
The policy argument has been, one, that it's just a matter of implementation being problematic, and, two, who's going to get the ball rolling first.
We know in the ACT that it has been the government's long-term goal to get a needle and syringe program operating in the Alexander Maconochie Centre.
That remains their public policy on this issue. They haven't backed down. It's just that they have stalled in the implementation due to some of the operational challenges they've faced.
This has generally been around having to bring the workforce along with us on this journey, in allaying their fears around the potential risk for staff.
Around the world there have been needle and syringe programs implemented in custodial settings in about a dozen countries. And none of them have seen custodial officers being attacked with syringes. It's actually led to a reduction in those sorts of incidents.
Certainly, in the Australian context, there was a prominent case from well over ten years ago. It involved a custodial officer being attacked with a syringe and subsequently going onto contract HIV and die from AIDS.
That was a really unfortunate situation. But what we do need to remember is that it happened in the context of needle and syringe programs not being legal in the custodial setting.
We know that there are needles and syringes in prisons in Australia. It would be great if we could get some control over that by implementing regulated needle and syringe programs in custodial settings.
In terms of achieving the goals of the national strategies around the reduction of blood-borne viruses for the broader community, it's a little bit like a rabbit proof fence with a big hole in it.
People go in and out of custodial settings. It's not like they're going off to a desert island and never coming back.
They're coming in and out of custodial settings and if we don't address the rate of transmission of blood-borne viruses and sexually transmissible infections in prisons, then we really are leaving a huge gap in terms of prevention in the community.
People are coming out of prisons and going back to their families and communities, and if we don't give people the means to prevent the transmission of blood-borne viruses in custodial settings then we really aren't on track to achieving the reduction of transmission goal within the broader community.
The ACT government is continuing their work with unions and custodial officers around allaying their fears. It's important that those people working in those settings have the benefit of knowing about the experience overseas.
They can be assured that their workplaces are actually going to become safer – not less safe – if these programs are implemented in a regular way.
Right now, people are sharing injecting equipment in prisons, and within that context, people who continue to inject drugs in custodial settings are almost certain to contract blood-borne viruses as a result.
There have been great strides forward within custodial settings in terms of access to hepatitis C treatment in particular.
With the new generation of direct acting antiviral drugs for hepatitis C listed on the PBS a couple of years ago, we're aiming for elimination of hepatitis C across the nation.
So, hepatitis C treatment has become important in custodial settings. Treatment is quite expensive, so if people are continuing to inject drugs only to get these viruses back after treatment then really it undermines the effectiveness of programs.
It's pivotal that we continue to look at implementing needle and syringe programs in prisons across the country. It's wonderful that the ACT government has stood firm about their policy.
It's also wonderful that the federal government has acknowledged it as being a key priority in terms of the implementation of the national strategies, because, hopefully, that will give them courage to assist state and territory governments in moving forward with implementation.
Recently, the Daily Telegraph reported on the use of buprenorphine in the NSW prison system in quite a sensationalist manner.
The report seemed to suggest there was something wrong with the use of this opioid substitution therapy within custodial settings.
The article set out how the program was working, but it focused on the substance being in an injectable form like that is an issue, and then it interlaced this with incidents of unrelated violence and smuggling of the drug in other forms.
What are your thoughts on the use of buprenorphine within Australian prisons?
Opioid maintenance treatment is vital to helping people overcome dependence. All the statistics tell us that drug use is overrepresented in terms of the people in the prison system.
If we're wanting people to overcome their dependence issues and move back into the community to get jobs, pay taxes and live productive lives, we need to ensure that they are getting access to treatment in custodial settings.
The use of buprenorphine is one part of that puzzle in terms of opioid pharmacotherapy treatment.
What we would all like to see in the alcohol and other drug sector, is that people in custodial settings have access to all of the same treatment options that are available in the community.
Again, when people are returning to the community after being in custodial settings it's really important that there is a seamless transition of their drug treatment from those custodial settings back into the community.
When you are looking at people moving in and out, it's important that they have continuity in their drug treatment and they're able to continue with the treatment that they have commenced in the prison system when returning into the community.
Likewise, if they're going into a custodial setting from the community and have commenced opioid pharmacotherapy treatment, it's really important that they continue to have those treatments in the prison system.
In terms of buprenorphine it is one of a suite of treatments that's available. And that sort of commentary is really unhelpful, because that's about the administration of a program, rather than whether the program is a good idea.
Where programs are set up and administered well, that's not really a concern.
But it would be massively counterproductive if people weren't able to access drug treatment in custodial settings, because it's one of the most important settings that you have an opportunity to reach people and assist them to get on top of their drug problems.
That's going to reduce their likelihood of committing further offences on release. Recidivism is a huge issue in all of our prison systems.
If we're able to get people onto an effective treatment regime while they're in a custodial setting, and that's able to continue in the community, it's a very important way that we can reduce recidivism in the long term.
These are not easy issues. And it's very easy to sensationalise some of the problems in terms of the administration of these options.
But, in principle, it's really important that people in custodial settings have access to the full suite of treatment options, so they can find treatment that works for them, get on top of their dependence issues, and return to the community being able to continue treatment.
AIVL noted that in last year's federal budget, there was no provision for the prevention of blood-borne viruses within the Australian community, while funds allocated the year prior remained yet to be disrupted.
A big impetus for establishing organisations like yours was to prevent the spread of HIV/AIDS amongst the population of people who inject drugs. Indeed, the prevention of HIV and hepatitis C are a priority for drug user organisations.
How would you sum up the current situation nationally in regard to blood-borne diseases and intravenous drug use? Is there still a need to actively campaign and implement prevention programs amongst the communities you deal with?
Absolutely. And there has been some good news in that space. While there was no additional allocation in the federal budget for the current financial year, there was the allocation of $45 million dollars in line with the national strategies the year before.
As you were saying, we were talking about how disappointing it was that the funding was yet to be allocated. Well, that funding has started to roll out now in this year and we're seeing the money being allocated.
But, due to what we've already talked about in terms of COVID, it's become even more important than ever.
In terms of the reduced access during lockdown periods, it's likely the impacts of COVID-19 will have had an impact on rates of blood-borne viruses and sexually transmissible infections within the community.
So, it's probably time to double down on those investments to ensure that we don't move backwards in terms of prevention efforts because of those COVID lockdowns.
It's important that we continue to maintain those efforts, and that the funding is built on in future years to ensure that prevention efforts are reprioritised based on the fact that there has been disruption to services and access to sterile injecting equipment during the COVID period.
So, in short, it's wonderful that the money started to flow. But it's more important than ever that we double down on those efforts and ensure that we don't move backwards due to those restrictions on availability that have happened during COVID.
On 31 January last year, the personal possession and use of cannabis was legalised in the ACT. AIVL is located in the capital territory. A year on, what sort of impact has this process of legalisation had in Canberra?
It's been really heartening to see that none of the concerns and the fears around the consequences of implementing legalisation have happened. It hasn't had the negative effects some people had anticipated.
Rates of convictions for cannabis-related crimes have gone down. There has been no impact on rates of drug driving.
There has been no impact on admissions to hospital in the ACT, particularly around mental health issues, which was one of the opponent's key concerns.
They'd stated that cannabis has an impact on people's mental health, so therefore, if it was legalised, there would be a flood of admissions of people with cannabis-induced psychosis to the hospital. None of that has come to fruition
What we have seen is that a smaller number of people have received criminal convictions around cannabis use. And those are the things we know really impact people's lives and stop them from moving forward.
On speaking to people in the Alcohol Tobacco and Other Drugs Association ACT, what I have been told is that people have been more likely to engage in treatment if their cannabis use is problematic now that the legalisation has occurred because people aren't admitting to an offence.
It's been a huge success. And it's really been the impetus for the ACT government to now look at decriminalisation of the personal possession of drugs more broadly.
There was a new bill tabled in the Legislative Assembly last week around the decriminalisation of the personal possession of other drugs, following on from those cannabis changes.
We know that decriminalisation is going to benefit people. It will encourage people to come forward if they do have problematic drug use, as it will make them feel able to engage with treatment without receiving a criminal conviction that prevents them from moving forward with their career.
That's what we want. We want people with a problematic association with drugs to be able to get the help they need and go on to lead productive lives, and for criminal convictions not to be impacting on their relationships, their employment prospects and limiting their capacity to live.
What we're seeing twelve months on, is that the legalisation of cannabis use has been a success story.
And we're very positive about the ACT government's move to consider decriminalising the personal possession of other drugs moving forward because we're hoping that will have the same sort of positive impact that we have seen around cannabis in the ACT.
Another first for the ACT was the territory government permitting the trialling of pill testing.
After two successful ACT trials that prevented festivalgoers from actually taking toxic drugs, as well as the numerous drug-related deaths at festivals across Australia, and the mountain of evidence that it saves lives coming out of Europe, why does pill testing remain illegal throughout the country?
There are a couple of things to consider here. One is that the momentum from the ACT trials was lost a bit when we went into COVID because there weren't any festivals.
That has been the case around the entire country. It's very difficult to trial pill testing when there aren't really any festivals taking place.
However, we do still have political opposition to pill testing in a number of jurisdictions. The NSW government, in particular, is still reluctant to progress that initiative despite the successful trials in the ACT.
I note that one of the recommendations coming out of the NSW methamphetamine inquiry was for pill testing to be trialled.
The evidence is in. We know that pill testing saves lives. We know that it also leads to some people deciding not to take the drugs that they've had tested because they've found that they might be dangerous.
It really is about allowing people to make informed choices around their drug use and to be sensible around it.
We need to be realistic. People are going to take drugs at festivals. People have been doing it at music festivals for a long time.
Any sort of harm reduction measure that reduces the risks around that is going to be a positive. It is going to save lives. It's going to help people to make better decisions around their drug use.
It will be interesting to see as we come out of the COVID period and festivals start to ramp up again whether there is a willingness within other jurisdictions to move forward, because certainly the ACT government is still quite committed and they're also investigating fixed site drug testing.
While drug testing has been an issue within the context of festivals, what we have seen internationally is that fentanyl has been a huge issue, particularly in Europe and in Canada, where there's been massive amounts of deaths due to fentanyl infiltrating the drug supply.
So, fixed site drug testing that allows people to test and find out whether there is fentanyl in their drugs is another way that we can reduce the impact of overdose on the Australian community.
We have been quite fortunate in Australia so far. One of the upsides of COVID is that as people are travelling less and less things aren't coming through internationally, so we have been relatively insulated from the fentanyl crisis that's going on in Europe and North America.
But that's not going to last forever. Just before Christmas, we saw NSW Health issuing alerts that there was fentanyl in the drug supply in NSW, and there was a spate of overdoses associated with that.
So, again, anything that allows people to test the substances they're consuming and make better decisions around their drug use based on that knowledge is going to reduce harm and in particular help us to combat rates of overdose.
And lastly, over the last ten years, there has been a major push coming from drug law reformists, health experts, politicians and civil society organisations calling for drugs to be treated as a health issue and not a crime.
The most prominent call is for decriminalisation of the personal possession and use of illicit drugs. Last week, legislation was tabled in the ACT parliament aiming to do just that.
Ms Walker, what would be the overall benefits from drug decriminalisation both for people who use drugs and also the wider community?
We're looking at enabling people to access treatment, and not to have adverse consequences from their drug use in terms of criminal records moving forward.
In the ACT, we're not talking about open slather drug supply here. We're talking about decriminalisation for possession of personal amounts.
What we know from countries who have done this in the past is that people are more inclined to access drug treatment services, because they're not having to dob themselves in for a criminal activity.
If they are having dependence issues that need to be addressed by treatment, people are more likely to come forward and put their hands up.
It also means they are not going to incur criminal records for something that's essentially a health issue.
It means that they're going to be able to address their drug problems and go on to lead productive lives and pursue careers, pay taxes and do all the things we say we want people to do when addressing their drug problems.
We're really hopeful with the ACT leading the way, and with other discussions going on in NSW at the moment, that we're able to progress that argument and move forward with that as a public health initiative.
The other thing that's going to be really important is increasing the resourcing of drug and alcohol treatment across the board.
I said earlier that between 200,000 and 500,000 Australians are turned away from drug treatment every year, and that was before COVID. We need to ensure that there's enough drug treatment available to address demand.
Lots of people ask in the mainstream media, "Why don't people get help for their drug problems? They need to stop."
Well, that's a bit hard if they can't access services. We need to ensure that when people do reach out trying to get assistance for drug dependence issues that they're able to access drug treatment services, and they do have a choice in that.
We need the full range of opioid pharmacotherapy options, rehabilitation services, detox services and aftercare. We need to have all that on offer for people who have drug dependency issues if we want them to overcome their issues with dependence.
One side of the coin is around decriminalisation, which will mitigate some of the criminal justice impacts on people: stop them from going to gaol, getting criminal records and stop them from incurring those things that become barriers from engaging with mainstream society going forward.
Having a criminal record has a huge impact in terms of peoples' relationships, their families and their capacity to get jobs.
Decriminalising the personal possession and use of illicit drugs removes that type of harm that isn't related to the drug itself but to the criminal justice outcomes that relate to the legal status of drugs.
The flipside of that coin is that if we want people to come forward to get treatment, we need to be sure that there's enough treatment to go around.
We need to ensure that there's enough treatment available right across Australia, not just in capital cities but in regional areas, where it's harder to access.
That's a really pivotal point when you look at personal possession of illicit drugs and the legal status of that. It's also an important point when you look at initiatives like the idea of imposing drug testing upon people who are on social security benefits.
That idea is pointless if people can't access drug treatment. What we have now is thousands who know they have a drug problem and want to do something about it not being able to access treatment.
So, it's a waste of time and money in testing people for drug use and identifying a problem if there's no capacity to transfer them to treatment services.
We believe that the money would be better spent in funding drug treatment services, so people who are aware that they have a problem with dependence can go on to access treatment.
Whether you're looking at a criminal record, or drug testing people on social security benefits, it's all pointless if the broader aim is to help people with their dependency issue.
We're really trying to remove the disincentives to people engaging with treatment.
Receive all of our articles weekly