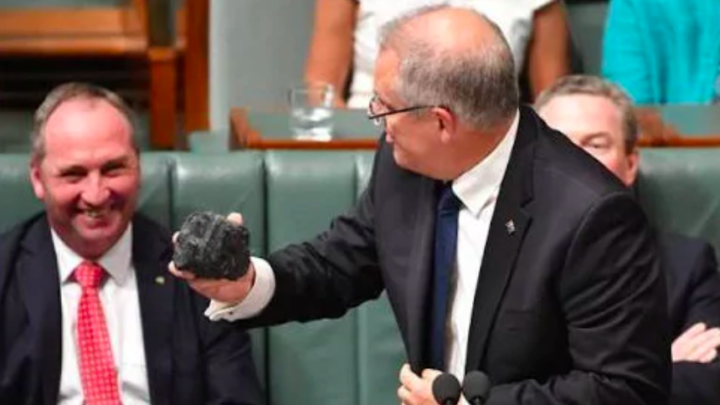 MIT Professor Noam Chomsky suggested to Sydney Criminal Lawyers in March last year that Scott Morrison was, at that stage, one of the globe's top three climate criminals.
Just last week, however, the Hawaii 5-0 prime minister skyrocketed himself to this planet's number one climate evildoer.
Chomsky, the renowned political dissident, placed Morrison in league with former US president Donald Trump, who's now fallen. And his replacement, Joe Biden, convened an international online summit last week to address climate matters – a forum where our PM disgraced himself.
Involving forty world leaders over two days, the climate summit was opened by Biden, who warned of "more frequent and intense fires, floods, droughts, heat waves, and hurricanes" if humanity fails to keep global temperatures below 1.5°C on pre-industrial levels.
The current US president set a goal of cutting his nation's 2005-level emissions in half by 2030. Indeed, even climate-recalcitrant Brazilian president Jair Bolsonaro – Chomsky's third climate felon – committed to carbon neutrality by 2050, and ending illegal deforestation in the Amazon by 2030.
"Australia is on the pathway to net zero," Morrison told the forum, whilst making no effort to commit to any actual targets. He then added that our nation's "goal is to get there as soon as we possibly can".
On a wing and a prayer
Japan pledged to cut its 2013 emission levels by 46 to 50 percent by 2030. The European Union announced it will cut its 1990 emission levels by 55 percent by the end of the decade. And the UK committed to 78 percent reduction on its 1990 levels by 2035.
"For Australia, it is not a question of if or even by when for net zero, but importantly how," said our PM in a noncommittal kind of way. He then cited last September's Technology Investment Roadmap initiative, which involves "clean hydrogen, green steel, energy storage and carbon capture".
This push for hydrogen, however, will only be clean if produced by renewable electricity, and there are suggestions the government may look to produce it with fossil fuels, while the carbon capture technology he's been spruiking is unproven at scale and requires further fossil fuel investment.
Indeed, in the same month the roadmap was released, Morrison announced a post pandemic "gas-fired recovery", involving the opening of five fresh gas fields and investment in new pipelines.
The federal Coalition has been presenting gas to the public as some form of clean energy alternative to coal, yet it's failed to mention that the methane involved in gas extraction is 80 times more potent than carbon emissions in terms of its greenhouse effect.
A climate pariah
Greta Thunberg denounced the targets set by world leaders as "hypothetical". The climate activist asserted that the goals fail to take into account a number of contributing factors, including the effects of importing goods, the aviation industry, shipping and the burning of biomass.
Thunberg's criticism would be accurate, but our PM can't even commit to fanciful targets.
Instead, Morrison listed a number of Australian companies that he posits are leading our nation towards net zero, including BHP, Rio Tinto and AGL: some of the world's biggest greenhouse gas emitters.
"We have proven performance, transparent emissions accounting and transformative technology targets to unlock pathways to net zero," our prime minister said with no real foundation to his claims.
"Future generations… will thank us not for what we have promised, but what we deliver," he concluded.
And while the PM's rhetoric was convoluted, he's left one thing certain: future generations will scorn Morrison and Co for putting the needs of his associates in the mining industry before any consideration of the Australian public, the entire planet and its future generations to come.
Receive all of our articles weekly