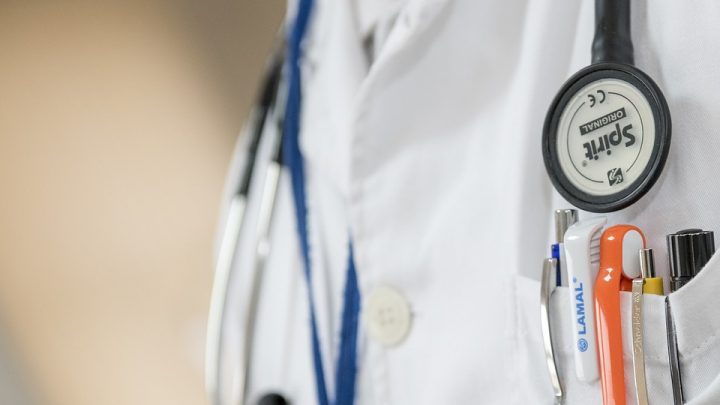 2015 has been a tough year for those who profess to support alternative medical treatments.
April saw Belle Gibson's empire crumble after it was revealed that she faked brain cancer in a bid to extort millions from members of the public. Gibson claimed that she had miraculously 'cured' herself through healthy recipes which were promoted through her "App" and cookbook, The Whole Pantry.
And in May, celebrity chef Pete Evans found himself in hot water after his cookbook which contained 'paleo' recipes for babies was pulled from shelves amidst claims they could kill infants.
With medical experts claiming that alternative health treatments which are unsupported by scientific evidence have the potential to harm innocent people, many are calling on those who promote these practices to be criminally prosecuted.
Police Crackdown
With medical misinformation on the rise, police have begun to crackdown on alternative health providers – particularly those whose actions have allegedly harmed children.
Last week, police arrested and charged a Sydney naturopath with 'recklessly cause grievous bodily harm' and 'aid and abet – fail to provide for child causing danger of death'.
The naturopath, Marilyn Bodnar, runs a 'Health and Vitality' centre in Sydney's south west.
She was approached by the mother of an eight-month-old child who sought natural remedies for a skin condition. Ms Bodnar allegedly recommended ceasing all medical and dermatological treatments and embarking on a controversial diet consisting of only liquid foods.
The child's mother followed that advice, and the baby's healthy rapidly declined; losing over a kilogram in the space of a month and causing developmental problems.
The infant was discharged from hospital last week after spending more than a month in the care of doctors.
If convicted, Ms Bodnar faces a maximum penalty of 10 years imprisonment under the Crimes Act for 'recklessly causing grievous bodily harm,' and a fine of up to $22,000 under section 228 of the Children and Young Persons (Care and Protection) Act for failing to provide for a child.
Practitioners to Blame For Tragedies
While medical staff were able to intervene and save the infant, other cases have led to even greater tragedy.
There have been numerous documented cases over the years of people killed after following the advice of questionable practitioners.
In 2004, a naturopath who prescribed herbal drops to a newborn baby suffering from a serious heart defect was found guilty of manslaughter in the New South Wales Supreme Court.
Reginald Harold Fenn told the child's parents that he had 'cured' their child of the defect – which could only be treated by surgery. Under Fenn's advice, the child's parents cancelled the operation. The baby later died of heart failure.
Fenn was sentenced to five years in prison with a non-parole period of three years, but Acting Justice Peter Newman suspended the sentence as Fenn was too ill with cancer to go to prison.
Five years later, a baby girl named Gloria Thomas died after her parents tried to treat her eczema with homeopathy and alternative medicines.
The girl's parents rejected conventional treatments which could have improved her condition in hours. Instead, the eczema 'wore down her natural defences and left her completely vulnerable when she developed an eye infection that killed her within days of developing.'
Doctors who performed an autopsy said that the baby was extremely malnourished and likened her to a child in a third world country.
Each of the girl's parents were found guilty of manslaughter by gross criminal negligence, with her mother sentenced to four years in prison, and her father, who was a homeopath by trade, to at least six years.
With alternative medical treatments now 'in vogue,' there is unfortunately a possibility that further tragedies could occur in years to come.
What Does the Law Say?
Those considering prescribing alternative treatments will do well to exercise caution, or they could risk facing criminal sanctions.
There are several number offences in the NSW Crimes Act which alternative health providers could face, including manslaughter and 'recklessly causing grievous bodily harm'.
These offences involve an element of 'recklessness,' which requires the prosecution to prove beyond a reasonable doubt that the defendant foresaw the possibility of the harm occurring.
According to the Judicial Commission, 'an injury is caused recklessly if the accused realised that the harm — actual bodily harm, wounding or grievous bodily harm — may possibly be inflicted upon the victim by his or her actions, yet he or she went ahead and acted as he or she did.'
Well-intentioned parents who treat their sick kids with alternative therapies could also face criminal charges, including recklessly failing to provide the child with the necessities of life – which may occur if they deprive a child of food, water or proper medical attention. They could also face further charges under child abuse legislation.
Alternative health case providers who promote questionable and expensive treatments may also face fraud charges under the law – which is an offence that requires the prosecution to prove that the therapist acted deceptively or dishonestly to obtain a financial advantage or cause a financial disadvantage, and that they acted recklessly or intentionally.
Lengthy prison sentences apply for each of these offences.
Some health practitioners could also face sanctions under professional codes of conduct and ethics – but the alternative medicine field is largely unregulated.
All in all, those who advise others to consider unproven, 'alternative' therapies in defiance of modern medicine should exercise caution, particularly when treating serious medical conditions.
Receive all of our articles weekly