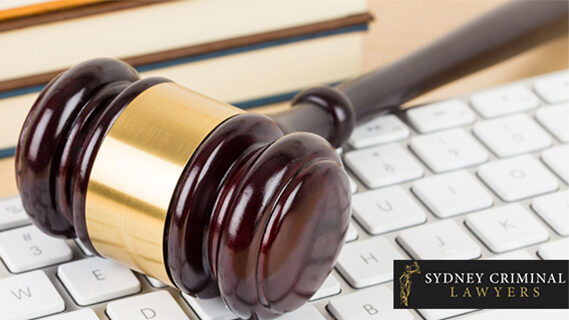 In case you've missed any of them, here's a rundown of the past week's articles:
Politicians Continue to Behave Badly Despite Sex Commissioner's Report
Our politicians continue to act unacceptably when it comes to harassment, intimidation and abuse, despite the Sex Commissioner's recommendations.
Click here to read the article
Victorian Premier and Health Minister Given Indefinite 'Pandemic Powers'
Despite amendments, the new laws have been described as "draconian", "undemocratic" and "the most dangerous in [the state's} history".
Click here to read the article
Reductions in Penalties for Driving Whilst Suspended or Disqualified Have Not Increased Offending
The BOCSAR report found that the reduction in penalties for unauthorised driving has not led to an increase in offending.
Click here to read the article
Sydney Condemns Morrison's Attempt to Enshrine Religious Bigotry in Law
Sydney residents have rallied against laws that would make it legal for people of faith to discriminate against others.
Click here to read the article
NSW Is Incarcerating First Nations People for Fishing in Their Own Waters
"They've been prosecuting our people down here for cultural fishing… [despite] a law that gives us a right to fish".
Click here to read the article
Courts Will Bear the Brunt of Challenges to COVID-19 Fines
Courts are bracing for a deluge of challenges to Covid fines, as nine out of ten reviews by Revenue NSW are rejected.
Click here to read the article
Drug Decriminalisation Likely for the ACT: An Interview With Labor MLA Michael Pettersson
The man who successfully pushed for the legalisation of cannabis for personal use in Canberra is now campaigning for the use of all illicit substances to be decriminalised.
Click here to read the article
Vaccination Mandates Must Be 'Fair and Reasonable'
The Fair Work Commission ruled that BHP's direction that all workers be vaccinated was not 'fair and reasonable'.
Click here to read the article
Rich Nations Are Withholding Vaccines From the Poorest, Explains AFTINET's Dr Patricia Ranald
Wealthy nations continue to block efforts to allow the poorest access COVID-19 vaccines.
Click here to read the article
The Offence of Drink Spiking in New South Wales
Food and drink spiking was a concern for years before the onset of COVID-19, but a sinister crime is increasing in prevalence in NSW pubs and clubs.
Click here to read the article
Myanmar Leader Aung San Suu Kyi May Spend the Rest of Her Life in Prison
The democracy campaigner is under house arrest yet again, this time facing the prospect of spending the rest of her life behind bars.
Click here to read the article
China is Perpetrating Genocide Against the Uyghurs, Rules Tribunal
An independent tribunal has confirmed what many already knew: that China is perpetrating genocide against its Uyghur population.
Click here to read the article
Neo-Nazis Intimidate Anti-Racist Activist at Home: An Interview With the Jumbunna Institute's Paddy Gibson
"This is a line in the sand that should never be crossed in politics with extremist right-wing thugs threatening the home of a prominent anti-racist activist".
Click here to read the article
What is a Criminal Infringement Notice in New South Wales?
Police officers in New South Wales are empowered to issue on-the-spot fines to those they suspect of committing certain criminal offences.
Click here to read the article
If you are going to court for a criminal or traffic case, call us anytime on (02) 9261 8881 to arrange a free first conference with an experienced criminal lawyer at Parramatta, the Sydney CBD, Liverpool, Penrith, Bankstown, Chatswood, Wollongong or Newcastle.
Receive all of our articles weekly
Author
Sydney Criminal Lawyers
Sydney Criminal Lawyers®
is Australia's Leading Criminal Defence firm, Delivering Outstanding Results in all Criminal and Driving cases. Going to Court? Call (02) 9261 8881 for a Free Consultation.