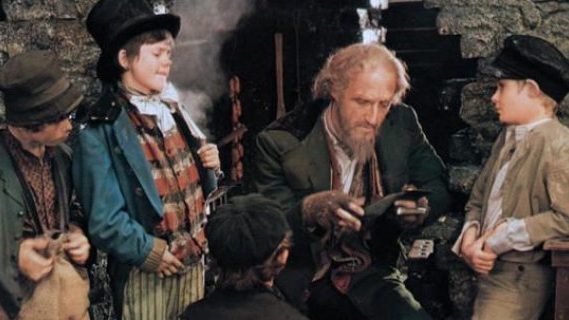 Adults who encourage children to commit crimes could face lengthy prison sentences under new laws to be introduced into Victorian Parliament.
The proposal comes on the back of assertions by Victoria Police that organised crime groups are grooming young members of gangs like Apex to commit armed robberies and steal cars.
The new legislation, to be introduced next year, will create the new offence of 'procuring young people to commit offences' and will apply to all crimes. It comes with a maximum penalty of 10 years in prison.
Inspiration
The proposed law has been dubbed Fagin's law, after the antagonist in the Charles Dickens novel Oliver Twist who teaches children to steal in exchange for food and shelter.
"We know, in some instances, where young people are stealing in particular, they're doing so at the behest of older criminals," Attorney-General Martin Pakula said, claiming the new laws will make it easier for police to protect the community.
Current laws
Fagin's law is much broader than the existing offence of 'incitement', which requires proof beyond reasonable doubt of a specific crime being procured.
"This is more general, this is about criminals who, for example, just tell young people to steal things and bring them to them for payment," Mr Pakula said. "There is a gap in that law at the moment."
Other new laws
Fagin's law is the latest attempt to address youth crime in Victoria.
The state government has also proposed to implement new youth control orders, which would give the Children's Court power to:
Prohibit children from associating with specific people,
Require them to go to school, training or work, and
Order curfews.
Children who fail to comply can be taken into custody.
The government also plans to:
Implement a stricter bail monitoring scheme,
Increase maximum penalties for children from 3 to 4 years, and
Have more kids dealt with by adult courts.
Government populism
The reforms are a response to relentless reporting by the mainstream media of a youth crime wave in Victoria, and resulting public sentiment that the government needs to get tougher on crime.
The government has also announced that 2700 extra police will be recruited over the next 4 years to address the issue, at a cost of $2 billion.
Alternative investments
Hugh de Kretser of the Human Rights Law Centre believes that these punitive measures obscure the more important goal of implementing effective early intervention and diversionary programs, thereby helping to break the cycle of crime and reducing reoffending rates.
"Time and time again what we see is governments overinvesting in police at the expense of the listening to what criminologists tell us actually works to drive crime down," Mr de Kretser said.
A 2012 BOCSAR report highlights the difference between reactive and proactive spending, finding that a 1% increase to income created a decrease in crime much greater than the corresponding increase in arrest probability. Income effects were 14 times larger for property crime and about 5 times higher for violent crime.
The success of Justice Reinvestment programs evidences the benefits of diverting funds towards preventative community spending. For example, Aggression Replacement Therapy reduced crime outcomes by 8.3%, delivering net benefits of $8.34 for every dollar spent on the program. This means that for every $1 spent on the unproven outcomes of increasing police numbers, society effectively loses $8 of more effective investments.
However, it seems that winning votes is more important to politicians than implementing evidence based measures that have proven to reduce crime.
Receive all of our articles weekly