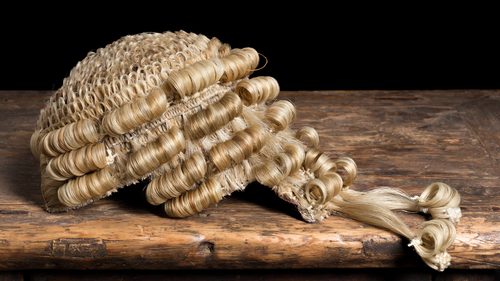 Nineteen barristers, comprising 15 men and four women, have been elevated to the prestigious rank of Senior Counsel (SC), or 'silk', this year.
The NSW Bar Association has released its annual list of senior counsel appointments.
Prestigious title
The title Senior Counsel is highly prized, much coveted and considered a mark of respect for barristers who are experts in their field, and have made a strong contribution to the profession.
The announcements are much anticipated every year, and there was so much interest this year that the NSW Bar Association's website crashed under the strain of sticky beaks.
Controversy and criticism
The announcement usually cause considerable controversy and criticism from the wider profession due to the lack of transparency around the appointment process, and its procedures and processes.
Last year, for example, the list of appointments drew criticism for failing to reflect the depth and breadth of the profession; specifically, by predominantly featuring barristers with commercial litigation backgrounds. In fact, there was not a single appointment from the area of criminal law, a field considered by many to have some of the best courtroom advocates in the legal profession.
The year before, one disgruntled female barrister, Mary Walker, took the Association to the Federal Court after her application was refused.
The barrister argued that the selection protocol shut her out because she specialises in mediations, and is not a traditional courtroom lawyer.
Her case was ultimately rejected by the court.
And in 2014, Sydney barrister David Smallbone commenced proceedings in the Supreme Court after the Association refused to accept his application because it was submitted 12 minutes after the deadline. His case was also dismissed.
The cases demonstrate the lengths some barristers will go to in order to assert their claims to the title of Senior Counsel.
What is a silk?
Silks in New South Wales were known as QCs, which stood for 'Queen's Counsel'.
The title was changed to SC by most Australian jurisdictions including NSW in the early 1990s, to reflect our move away from the monarchy.
Queensland reinstated the title of QC in 2013, and Victoria followed shortly thereafter, giving barristers the option to choose.
Becoming a Senior Counsel gives appointees the right to wear the special silk robes, and they will often charge a lot more money for their services.
Those who can afford to will often choose to have silks represent them, based on the perception they are 'best of the best'.
While the position of silk is a long-honoured tradition, the reality in this day and age is that many legal professionals find the appointment to be antiquated and irrelevant.
Many also see it as a 'popularity contest', rather than a mark of true ability.
2018 appointments
This year's announcement brings the number of silks in the state to 394, of whom 44 (11.16 per cent) are women.
Of the 2414 barristers practicing in NSW – including both senior and junior counsel – 557 (23.07 per cent) are women.
A total of 116 barristers applied for silk this year, 98 of whom were men. However, the list is considerably longer than last year, when only 11 appointments were made.
Gender imbalance
And while there still remains a gender imbalance in these top positions, the legal profession is working collectively to counter this, understanding how important it is to have not only gender balance, but ethnic balance in the profession.
Many firms are devising initiatives that aim to strip away the traditional male dominance in the profession, offering pay equity, better career support and mentoring for women, and more flexible opportunities particularly women who choose to balance their careers with family life.
More women than ever before are choosing careers in law, with females making up about 63% of new graduates.
New Senior Counsel
Here is the list of new Senior Counsel appointments in our state:
Neil Adams – Crown Prosecutors Chambers
Lee Carr – Crown Prosecutors
Paresh Khan – Frederick Jordan Chambers
Shane Prince – State Chambers
Farid Assaf – Banco Chambers
Edward Cox – Greenway Chambers
Mark Dennis – Forbes Chambers
Dominic Villa – New Chambers
Mark Gibian – H B Higgins Chambers
Neil Murray – Tenth Floor Selbourne / Wentworth Chambers
Suzanne Christie – Culwulla Chambers
Ertunc Ozen – Public Defenders Chambers
Simon Buchen – Forbes Chambers
Anna Mitchelmore – Sixth Floor Selbourne / Wentworth Chambers
Vanessa Whittaker – Eleven Wentworth Chambers
Michael Izzo – Eleven Wentworth Chambers
Stephen Free – Eleven Wentworth Chambers
Kristen Deards – Banco Chambers
David Thomas – Sixth Floor Selbourne / Wentworth Chambers
Receive all of our articles weekly
Author
Sonia Hickey
Sonia Hickey is a freelance writer, magazine journalist and owner of 'Woman with Words'. She has a strong interest in social justice, and is a member of the Sydney Criminal Lawyers® content team.