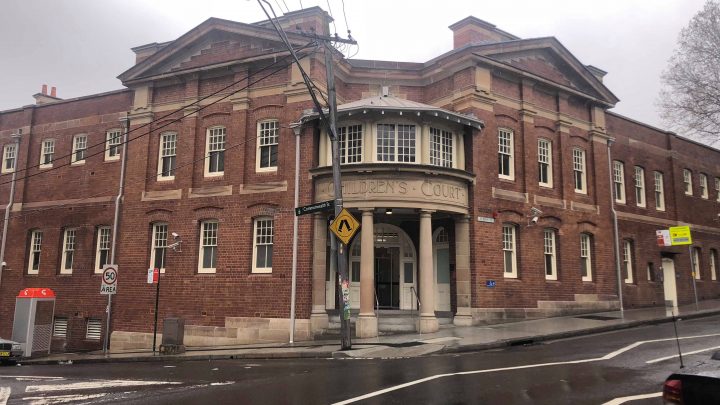 The Bidura Children's Court in Sydney has a long and fascinating history.
It closed its doors last year and has since been replaced by the Surry Hill's Children's Court, but the old building standing and has been nominated for heritage listing, thanks in part to the discovery of an old shoe that tells a story about the court's past.
A home for unwanted children
More than a century ago, the first structures at the site of Bidura Children's Court were built as a children's home.
The home opened in 1911 to house boys up to 6 years of age and girls up 18.
It was intended as 'temporary accommodation' for these kids who were waiting for permanent adoption or placement in foster homes, or stopping over on their way to orphanages.
It contained a school, and many of the children who stayed there were impoverished and suffering ill-health.
Rather than being homed 'temporarily', some spent months and even years there.
Bidura Children's Court
The home was closed in 1977 and a new building was added to the site – the Bidura Children's Court, which opened in 1983 to include the Bidura Remand and Assessment Centre.
Many young people were able to escape from the remand centre and it was eventually closed to long-term detainees, and only held people on the day they were due to appear in court.
The historic shoe
Recently, construction workers at the site made a remarkable discovery – an old boot concealed behind the fireplace.
Since the early 16th century, people have hidden old boots and shoes in chimneys and walls of buildings to ward off evil spirits, and historians believe the boot found at Bidura was placed for just this purpose.
The children who were in Bidura faced bleak futures, and it's believed the boot was a symbol of hope, or 'good luck'.
The boot has since been identified by an authority on historic footwear as a Balmoral front-lace ankle boot, a 'Sunday best'.
The theory is that the original builders hid it in the building to protect the young children there.
It was hoped harmful spirits would find the shoe or boot, and focus their attention there, away from the children.
Interestingly, the majority of concealed shoes found look like they were made for or, belonged to children or young people – the idea being that harnessing the power of the innocent could protect against evil.
The court has been closed for many years and is now undergoing a multi-million dollar redevelopment.
Surry Hills Children's Court
The Surry Hills Children's Court has now replaced the Bidura Children's Court.
It is a specialist court which deals with a range of criminal and traffic cases involving those under the age of 18 years, as well as applications for apprehended violence orders, compulsory schooling orders and cases involving the care and protection of children.
Although the structure was originally a children's court that closed many years ago, there is hope the 'new' courthouse will go some way towards putting young people on the pathway to success, rather than locking them away in 'dungeons' like the ones used at Bidura.
Receive all of our articles weekly
Authors
Sonia Hickey
Sonia Hickey is a freelance writer, magazine journalist and owner of 'Woman with Words'. She has a strong interest in social justice, and is a member of the Sydney Criminal Lawyers® content team.