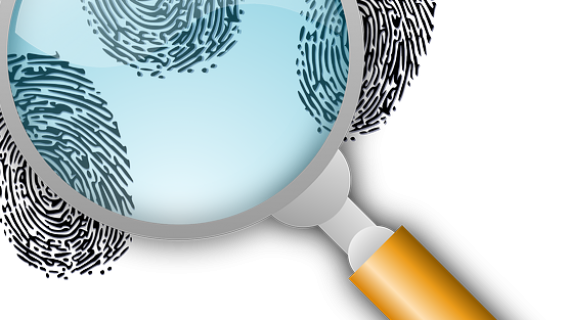 NSW corruption watchdog ICAC will be forced to reduce staff numbers after the State Government announced funding cuts of 9.5% for the next financial year.
ICAC commissioner Megan Latham says the decision has created a "funding crisis", announcing that the organisation will be forced to drop its workforce from 124 to 103, hindering its capacity to investigate corruption within government ranks.
While ICAC has received regular Federal government funding of $24 million per year, supplementary funding is paid at the State government's discretion, and questions have been raised as to why the reduction of $1.3 million per year has come during investigations into corruption within NSW government departments. Former ICAC commissioner David Ipp says the shortfall will certainly impact on body's ability to do its work.
The anti-corruption body is just about to report on Operation Spicer, a major investigation into allegations that the Liberal Party improperly accepted political donations before the 2011 State election.
ICAC's inquiries have already found that the Party was using a corporate body called the 'Free Enterprise Foundation' as a backdoor to take funds from property developers, despite such donations being banned since 2010.
The findings led to the NSW Electoral Commission withholding 2015 Liberal election funding until the Party disclosed all details of the 2011 donations.
Government Accountability
ICAC is meant to operate independently of the NSW government, and is primarily responsible for investigating public bodies and educating the community about corruption.
Assistant Secretary of the Public Service Association (PSA), Steve Turner, has says the cuts have come at a curious time, as ICAC continues investigations into State government corruption:
"We've seen them look into McDonald and Obeid, we've seen them look into the mining industry and five ministers in this current government," Turner said.
He believes the responsibility of ICAC to reveal and deter public corruption is likely to rise in the future, and that "[t]o cut funding now is to take accountability away from this government."
ICAC has released a statement saying the cuts will create a backlog of complaints and delay investigations. The statement pointed-out that the body already experienced a 7.5% funding reduction at the start of this financial year.
The PSA says the move will reduce scrutiny of the government as it moves to privatise a number of important assets – the government has already foreshadowed privatising prisons, and public housing and transport are also reported to be on the privatisation agenda.
Government response
A spokesman for Premier Mike Baird says the government will monitor ICAC to see if there is a need to reinstate the funding. "This Government has zero tolerance for corruption in NSW, which means a robust ICAC," the spokesperson claimed.
NSW Labor Leader Luke Foley has attacked the Baird government's decision to slash funding, claiming Labor has never denied funding requests to the body when it was in power and under investigation:
"Now they're investigating the Liberals they have to do without 20 staff," Mr Foley said. "This decision just does the bidding of all those people in the Liberal party who've been out there calling for ICAC's powers and resources to be gutted."
Greens MP Jamie Parker has also criticised the cuts, introducing a motion to pledge full and adequate funding for ICACs anti-corruption activities. "In the upcoming state budget, the Baird government is likely to continue its slash and burn of government services and agencies," Mr Parker said. "The ICAC must be allowed to operate without impediments or fear of reprisals, budgetary or otherwise."
It is hoped the Baird government will reconsider its decision to cut funding to ICAC, despite the risks of being made accountable for corruption within its ranks.
Receive all of our articles weekly