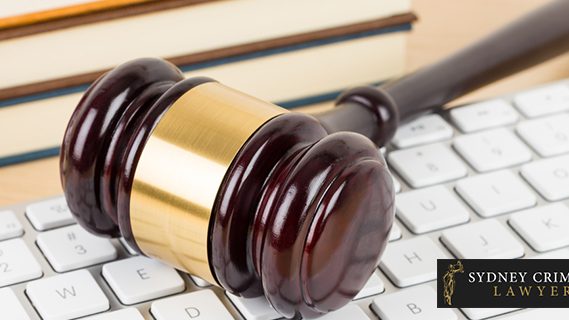 In case you've missed any of them, here's a rundown of the past week's articles:
More Music Festival Overdoses, But Still No Pill Testing
A 19-year old man is dead and three other young adults are in a critical condition as a result of suspected drug overdoses at a Sydney music festival.
But Gladys Berejiklian still thinks more police and heavier penalties are the way to save lives.
Click here to read the article
Can NSW Police Demand Phone and Computer Passwords?
A recent US case where a man was directed to unlock his iPhone using facial recognition technology has triggered debate about whether police can force individuals to provide access to their devices.
Click here to read the article
Arguments Over Games Escalate to Physical Violence
Rugby League star Dylan Walker and gamer MrDeathMoth are each facing assault charges arising from altercations over video games.
Click here to read the article
Sentence Reduced Due to Multiple Errors by Judge
The judge made a range of mistakes including applying the wrong maximum penalty and misunderstanding the co-offender's sentence.
Click here to read the article
NSW Police Want the Unappealable Right to Shut Down Music Festivals
The NSW Police Force is demanding the power to terminate music festivals – no questions asked and without a right of appeal.
Click here to read the article
Is Polygamy a Crime in Australia?
The law regarding whether it is legal to have more than one spouse at a time.
Click here to read the article
Berejiklian's Answer to Falling Crime: Intensify Policing and Fill Prisons
The Premier feels it's necessary to spend an increasing amount of taxpayer funds on policing and prisons, despite NSW crime rates being at their lowest in 40 years.
Click here to read the article
Drug Charge Against Ray Hadley's Son Dismissed Due to Mental Health
The former police officer had his drug possession charge dismissed due to mental health.
Click here to read the article
People Power in Paris: Government Backs Down Over Tax Hikes
The Yellow Vest movement has seen the French government back down on planned fuel tax hikes and agree to increase minimum wages.
Meanwhile, our federal and state governments continue to expand the offences that apply to protesting, actively investigate and prosecute acts of dissent and enhance the power of law enforcement agents to monitor and control the population.
Click here to read the article
Pensioner Imprisoned for Ongoing Drug Supply
A man in his late 60s who suffers from a range of serious medical problems has been sentenced to a minimum term of three-and-a-half years behind bars.
Click here to read the article
Another NRL Star Accused of Sexual Assault
NRL star Jack de Belin has been charged with sexually assaulting a 19-year old woman in circumstances of aggravation.
Click here to read the article
Criminal Lawyers Appointed as Local Court Magistrates
The five newest local court magistrates comprise a criminal defence barrister, three criminal law solicitors and a former coroner.
Click here to read the article
Land Rights vs Native Title in NSW: An Interview With Professor Heidi Norman
How the increasing overlap between land rights and native title could lead to intra-communal conflict.
Click here to read the article
Government Limits Power of Courts to Impose Alternatives to Imprisonment
Prison is meant to be the last resort, but new rules further reduce the power of courts to impose alternatives.
Click here to read the article
Sex and Gender Diverse Suicide Prevention: An Interview With SAGE's Dr Tracie O'Keefe
Life Over Suicide is where sex and gender diverse people share positive stories of choosing to live in seemingly hopeless situation.
Click here to read the article
The Use of Solitary Confinement on Kids Must Be Banned
The revelation that children were being held for long period of time in solitary confinement at Don Dale detention centre has led to calls for the practise to be prohibited.
Click here to read the article
If you are going to court for a criminal or traffic case, call us anytime on (02) 9261 8881 to arrange a free first conference with an experienced criminal lawyer at Parramatta, the Sydney CBD, Liverpool, Penrith, Bankstown, Chatswood, Wollongong or Newcastle.
Receive all of our articles weekly
Author
Sydney Criminal Lawyers
Sydney Criminal Lawyers®
is Australia's Leading Criminal Defence firm, Delivering Outstanding Results in all Criminal and Driving cases. Going to Court? Call (02) 9261 8881 for a Free Consultation.