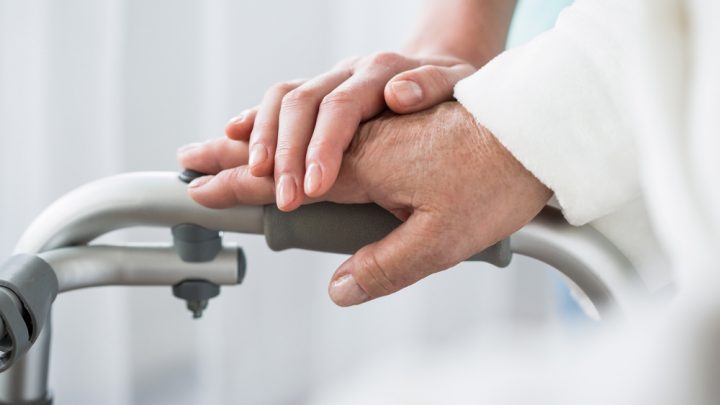 It is no secret that the excessive use of alcohol and drugs like 'ice' can contribute to the commission of violent crimes.
The unfortunate recipients of drug and alcohol-fuelled violence are often paramedics, nurses, doctors and other frontline healthcare professionals.
Dealing with those who are drunk or high can be especially difficult when they are experiencing the symptoms of mental health conditions. To address the situation, WA police are working towards ensuring that at least 10% of officers are trained to deal with those suffering from mental health issues.
Police have also backed a proposal for nurses in that state to be given certain police powers.
Nurses as police
It has been proposed that clinicians in Perth be given powers to stop and search, restrain and move on, and to enter premises.
Up to 24 nurses could be given these powers – but the scheme won't be cheap. A two-district trial with up to eight clinicians could cost $1 million for the first year alone. Police Commissioner Karl O'Callaghan believes that it would be money well-spent, as it will free-up police resources for use elsewhere.
Currently, police can wait hours for a violent patient to be processed and treated at hospital, but under the proposed scheme clinicians may in certain circumstances be able to take this burden away from police. They will be trained to deal with violent situations from a mental health perspective, rather than a strictly legal one.
As well as police powers, nurses will have fast access to patient medical records in order to assist them in making informed and timely decisions in difficult situations.
Lack of scrutiny
The plan has been criticised for being pushed through without adequate discussion or scrutiny – with the opposition concerned that the government is implementing the scheme 'on the hop.'
Opposition Minister Michelle Roberts accuses the government of not thinking things through – questioning a number of aspects of the scheme including how the proposed powers will be validated. Roberts has asked whether the power will come through legislative change or via the police force through a grant of 'special constable' powers.
The precise nature and scope of the powers is also yet to be finalised.
Further concerns
The stated aim of the initiative is to equip nurses with power to deal with difficult situations, while getting patients the help they need without interference from the criminal justice system.
While this appears to be a move in the right direction, there are concerns that giving police powers to those with limited training and accountability could lead to abuse, or even to nurses being left to deal with dangerous situations without adequate protection.
In relation to misuse, there is an argument that because such powers substantially interfere with individual rights, they should only be granted after adequate mechanisms are put into place to safeguard against misuse – which has not yet occurred.
Currently, transit officers in many states including NSW have certain police powers – including the power to arrest, detain and require identification details. But as discussed in previous blogs, these powers are sometimes misused – with inadequately-trained transit officers overusing, misusing and acting outside their powers.
In relation to dangers to nurses, there are concerns that police will be more inclined the shirk their responsibilities by leaving clinicians to fend for themselves rather than sending officers to assist.
The precise form of the WA scheme is yet to be finalised. We can only hope that it will be a positive move towards addressing the dangers faced by frontline medical staff without unnecessarily feeding those who suffer from mental health conditions into the criminal justice system.
Receive all of our articles weekly