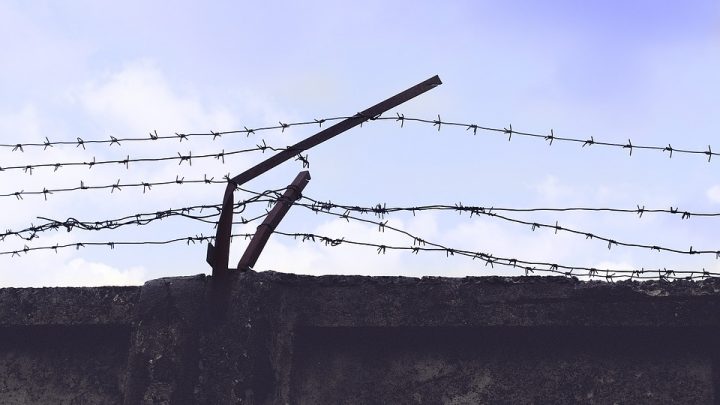 Going to prison involves a lot of changes, which can be stressful and daunting for those who are sent away for the first time. One of those changes is that inmates must wear prison uniforms.
If you happened to be a member of an 'outlaw motorcycle club', the former Queensland government led by Campbell Newman wanted your uniform to be bright pink – which would have been humiliating and, many believe, could have led to violent encounters with staff and other inmates.
Pink uniforms for motorcycle club members
The Newman government first announced its plans back in 2013, when Queensland's Police Minister Jack Dempsey investigated the proposal to move from khaki-coloured uniforms to bright pink ones.
The proposal was initially based on the alleged concern that khaki uniforms would allow prison escapees to blend in with the crowd too easily.
The 'guinea pigs' for the new uniforms were to be one of Newman's favourite targets – members of outlaw motorcycle clubs.
Hundreds of T-shirts, shorts, trousers and overalls were sourced and then passed on to female prisoners from Brisbane Women's Correctional Centre, who printed "Correctional Centre Issue" on them.
But in July last year, the Newman government changed its mind – announcing that bikers would no longer be required to wear pink outfits – by that time, 27 inmates had been forced to wear the garments.
The scheme was just one of several measures designed to crack down on members of outlaw motorcycle clubs. One of those measures was the government's highly unfair consorting laws, which regulate who bikers can associate with.
The Labor government, elected in February this year, has no plans to adopt the scheme, and new Police Minister Jo-Ann Miller has stated that:
"it was a brain snap. It was a stupid and ridiculous idea. I don't know of any evidence whereby bikies or anyone else would have thought that they wouldn't commit crimes because they may have to wear a pink jumpsuit."
But Newman isn't the only one to propose feminine-looking uniforms for prison inmates, although his scheme was probably the most concerning given that it would only apply to selected inmates.
Pink uniforms
Joe Arpaio has been elected as Sheriff of Maricopa County, Arizona six times – and is known as "America's toughest sheriff".
Arpaio made international headlines when he first introduced pink underwear for all 7500 to 10,000 inmates under his control.
The controversial move was designed to promote a calm mental state amongst inmates, and has since inspired other jurisdiction.
This year in Grovetown, Georgia, hot pink prison uniforms have made an appearance – with a view to reducing the likelihood of inmates acting aggressively.
What will happen with Queensland's leftover uniforms?
Queensland's scheme led to a great number of garments being stored away: comprising over 550 shirts, 125 shorts, 60 overalls, five pairs of trousers and more than 350 metres of material.
But a solution has now been found – with the garments being auctioned off to help fund the National Breast Cancer Foundation.
So despite the ill-conceived nature of the scheme, at least some of the costs will end up going to a good cause.
Receive all of our articles weekly