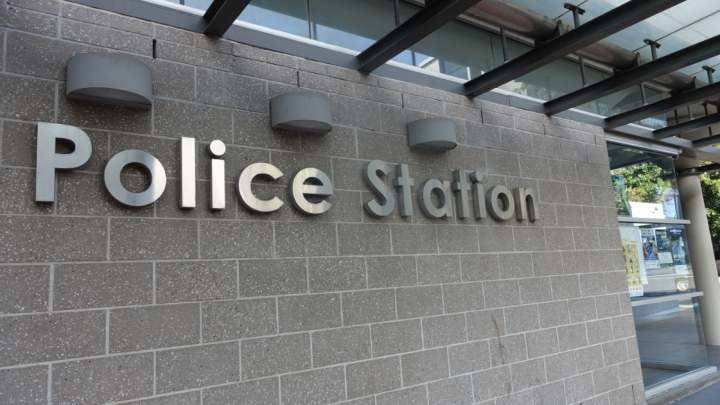 A former Victorian police officer has been convicted of raping children during his time on the force.
The former officer, whose name has been suppressed to protect the identity of his victims, has pleaded guilty to 18 offences against nine children, including his own stepchildren, which were committed between 1967 and 1979.
The Blue Shield
The Crown Prosecutor told the court that the officer asked one boy, who was under the age of ten, if he would like to see the police station. He took the boy to a room within the station that had a bed, then raped him.
On another occasion, a girl attended the police station for help after losing her mother at a nearby festival. The officer said he would look after her, then took her into the back of a police van and forced her to perform oral sex on him.
Others victims included his three stepchildren, his children's friends and neighbours.
The officer used his uniform to gain the trust of the children he molested. One woman whose son was abused reported the incident to police. Officers visited her at home the next day and assured her that the offender would not be in the police force anymore; but that did not occur.
It was only later that the organisation forced the officer to resign, but he was never arrested or charged over the offences. He gained employment in the private sector, going on to sexually assault children for at least another four years. He is now 66 years old.
'Monster'
The man's stepdaughter, now 45, gave harrowing testimony in court, including how her stepdad held a police revolver to her head while raping her. She wept while remembering how she hoped he would pull the trigger and put her out of her misery. Instead, he forced her to suffer through years of "hell and his sick games".
Her primary school was no refuge. "He would show up in police uniform, in the police car, police revolver … all the other kids thought it was cool", she told the court.
He would take her home while everyone else in the house was away and rape her, before driving her back to school in the police car.
She described how, when she was nine, she went to her grandmother due to haemorrhaging. They initially thought she was having her first period; instead, a doctor advised it was a miscarriage.
"He is a monster," she raged at her stepfather in court. "He needs to never see the light of day again … once a monster always a monster – he will never change."
She testified that when she was 15, her grandfather helped her go to police and report the abuse, but was told the man "would probably get off because he was an ex-cop".
Police began formally investigating the former policeman decades later, in 2011, and he was arrested in 2012.
He is serving a sentence for acts of a "similar" nature, and is due to be sentenced for the 18 offences in coming days.
Last updated on
Receive all of our articles weekly
Author
Sonia Hickey
Sonia Hickey
is a freelance writer, magazine journalist, and owner of 'Woman with Words'. She has a strong interest in social justice and is a member of the
Sydney Criminal Lawyers®
content team. Sonia is the winner of the Mondaq Thought Leadership Awards, Spring 2022.