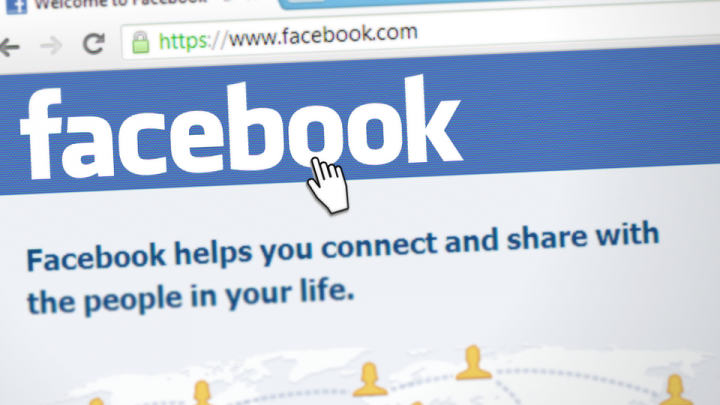 A landmark decision has ruled that Facebook will have to face legal proceedings by a 14-year old girl whose former partner uploaded her naked photo to a revenge porn site and distributed it on social media.
Facebook lost its bid to have the case dismissed in Ireland, and although a trial date has yet to be set, the world will be eagerly watching.
The 14-year-old girl at the centre of the legal battle cannot be identified because of her age.
She is suing both the man alleged to have posted her naked picture and also Facebook, which she claims did not do enough when asked to remove the photo. She is seeking damages for the misuse of private information, negligence and breach of the Data Protection Act.
The girl's legal team described the picture's publication as a method of child abuse, alleging that Facebook had the power to block any re-publication by using a tracking process to identify the image.
Facebook 'didn't do enough'
The girl's lawyers argued in court that Facebook had the tools to block images from being posted through an image recognition program.
In 2011, Facebook implemented "PhotoDNA," a tool created by Microsoft that allows the social media platform to automatically detect exploitative images like child pornography and immediately delete them, or in some cases, prevent pictures from ever being uploaded.
Although Facebook did initially delete the image, the girl's legal team is arguing that Facebook had the tools and technology to stop the photo from ever being uploaded again, and was negligent in not doing so. It claims that Facebook's act of simply removing the image each time it was notified was a breach of its legal obligations.
In its defence, Facebook has issued a statement confirming there is no place on its network for such content, and removes offending images upon receiving reports.
"We care deeply about protecting people's safety and work with charities, academics and experts across the UK and Ireland to develop grass-roots education programs and help create an environment where everyone feels safe," Facebook said.
Facebook lawyers argued the claims should be dismissed because the picture was always taken down when the company was notified.
The Belfast ruling comes just days after the now infamous "Napalm girl" incident, during which Facebook received worldwide criticism for deleting or obscuring the iconic image on grounds that it constitutes child pornography.
Legal experts say there is inconsistency in the way the two photos were handled. They say that in the case of the "Napalm Girl" photo, the technology obviously got it wrong, until real humans at Facebook got involved and reversed the process.
Not the first time
The Belfast incident is not the first time the social media giant has faced legal proceedings over sexually explicit photos.
In 2014 a Texas woman attempted to sue Facebook for failing to stop posts where her face had been superimposed onto nude images. That case was dismissed.
However, such cases demonstrate the struggle that social networks face in handling large numbers of cases of online harassment.
Facebook CEO Mark Zuckerberg remains steadfast in his view that Facebook is a technology platform, not a media content provider, which would suggest that he views the company's responsibilities as lying in the architecture and infrastructure of the technology and do not extend to the content itself, which is driven by users – people like you and I, who continually perpetuate each other's news feeds with photos, videos and text.
But it's a grey area, and as social media continues to infiltrate all aspects of our lives, the law continues to grapple with the ever-changing technology landscape – to ensure that there are appropriate protections in place for users across the globe.
Revenge Porn and the Law
The online phenomenon of revenge porn has hit media headlines globally in recent times, and law makers are gradually responding.
Those who are thinking about posting nude photos or videos of an ex-lover online should be aware that it could soon land them in prison.
New Revenge Porn laws are being drafted in the wake of a parliamentary Inquiry into privacy laws in the digital age.
Revenge porn is a criminal offence in many other countries too, including some states of the USA, and in Canada, Japan and the UK.
But in the current debate about the competing considerations of privacy and free expression, the age of many victims and the devastating impact of revenge porn should not be forgotten.
At just 14 years old, the plaintiff is considered a minor in many jurisdictions, and while the law some way towards protecting our children, parents and carers also have a tremendous responsibility to know what information kids are sharing and accessing online.
Receive all of our articles weekly