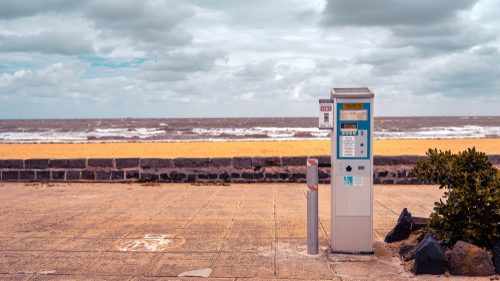 The New South Wales government has announced that a "saving grace period" will be introduced for parking bays which issue physical tickets.
The new rules are scheduled to apply from 31 January 2019, and enable motorists parked in a paid bays for an hour or more to apply to have their fines waived if they are able to establish they over-parked by less than 10 minutes.
Prescribed parking zones such as loading zones and bus lanes would be excluded from the proposal.
Meters that do not produce tickets, pay-and-go meters, multi-space meters and private car parks will also be excluded.
"Fairer and more common sense approach"
Premier Berejiklian called the new rules part of a "fairer and more common sense approach" to parking, which she admits generates enormous amounts of revenue for local councils.
State treasurer Dominic Perottet said he will be writing to all local councils and advising them to prepare for the impact of the changes.
"This is a common sense approach which means people won't get a fine for being five minutes late, have their day ruined, and have the weekly budget compromised," Mr Perottet told the media.
"We are hopeful this will also reduce the stress and pressure on parking inspectors as it will give some leniency in the issuing of fines.
"Councils need to stop using parking fines as an excuse to get a sugar hit and look at ways they can save ratepayers' money rather than hit them in the hip pocket."
Many are sceptical
But many point out that meters that dispense physical tickets are becoming less common in and around Sydney, and are likely to eventually be phased out.
They believe the scheme is more about garnering much-needed favourable publicity for the premier than helping motorists, and that if she were serious about making the system fairer she would extend the scheme to all digital meters – which are essentially mini-computers from which times could be established.
There are also concerns the new rules will accelerate the phasing out of meters that issue physical tickets.
Councils are making a motza
Local governments are heavily reliant on parking fines, and have generally increased both the number of meters and cost of parking over the years.
The councils that make the most revenue from parking are:
Sydney City – $35,000,000
Inner West Council – $13,280,532
Waverley – $9,206,362
North Sydney City – $7,882,601
Northern Beaches – $7,476,722
Canterbury-Bankstown Council – $7,174,699
Woollahra Council – $6,193,109
Randwick City Council – $5,211,116
City of Parramatta – $5,200,918
Willoughby City Council – $5,036,950
Disputing a parking fine
Those who wish to challenge a parking fine can:
Request an internal review by the issuing council.
The request should be accompanied by as much supporting material as possible, including any relevant tickets, photographs and a letter outlining the basis for the request.
Councils have the power to exercise discretion to withdraw the penalty notice until an enforcement order is issued by the State Debt Recover Office (SDRO).
Request a review by the SDRO
This can be done through the SDRO website.
The SDRO will need to receive your request by the due date on the penalty reminder notice. If the fine has been paid before receiving a reminder notice, the deadline is 60 days from the issue date of the penalty notice.
You will need to submit the penalty notice number, the date of the incident and any supporting evidence.
Elect to have the matter heard in a NSW Local Court
In this case, the court will set a hearing date during which evidence can be presented and the magistrate will determine liability.
If you wish to seek advice about disputing a parking fine or about a more serious traffic offence, call us anytime on (02) 9261 8881 to arrange a conference at one of our nine office locations across Sydney and beyond, including the City, Liverpool and Parramatta in Sydney, as well as Newcastle and Wollongong.
Receive all of our articles weekly