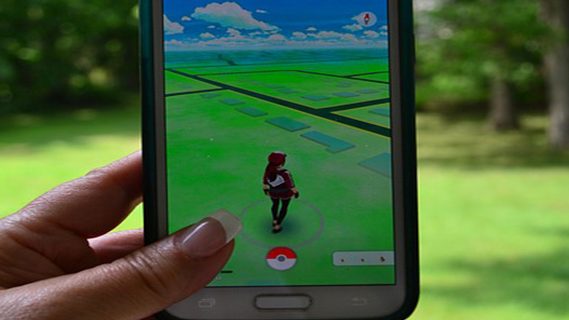 A number Missouri teenagers are alleged to have used the popular PokémonGo smartphone app to lure a dozen victims into secluded areas before robbing them.
Three teenagers have been charged so far with robbery and 'armed criminal action', and a fourth has been referred to juvenile services.
What is PokémonGo?
PokémonGo uses your mobile phone's clock and GPS to detect time and location, and make Pokémon appear in nearby places. The idea is to encourage users to travel around the real world to catch Pokémon.
Since its recent release, PokémonGo has become a worldwide phenomenon. Data analysis by SimilarWeb suggests the game will soon have more daily users than social media platform Twitter, with around 60 per cent of those who download PokémonGo using it every day.
Just two days after the game's release, it was installed on 5.16% of all Android devices in the US, and Nintendo stocks have soared more than 20%.
Tool for Crime
Police allege the teenagers used the lure function of the game, which increases the likelihood of Pokémon appearing in a particular location. They thereby drew players to secluded locations and, using the inbuilt geo-location feature, ascertained when unsuspecting victims would arrive.
17-year-old Brett William Miller allegedly produced a handgun and demanded one victim's wallet and cash. 18-year-olds Shane Michael Baker and James Warner allegedly used the app to steal a BMW. The two adults were ultimately caught after a victim called police from a nearby convenience store.
"Apparently they were using the app to locate [people] standing around in the middle of a parking lot or whatever other location they were in," police said in a statement.
"If you use this app (or other similar type apps) or have children that do, we ask you to please use caution when alerting strangers of your future location."
Watch Where You Go!
In other PokemonGo-related mishaps, users have been injured chasing Pokémon into hazardous areas. Others have found themselves on the wrong side of the law by trespassing onto private property, including onto inclosed lands such as schools.
The game has led wanderers into courthouses, churches, hospitals and the US Holocaust Museum. One teenager even discovered a dead body.
Negligence
Lawyers point-out that companies like Nintendo have a duty of care to protect users of their products from danger.
They say Nintendo could be liable for negligence where it is reasonably foreseeable that the use of its product could cause harm.
PokémonGo warns players to remain aware of their surroundings during the virtual treasure hunt. A company spokesperson said any player who disregards these warnings and acts recklessly is taking on their own risk.
The PokémonGo user agreement also explicitly forbids users from entering private property without permission.
Only time will tell whether the lucrative worldwide phenomenon will end up in expensive lawsuits for a company that is currently basking in success.
Receive all of our articles weekly
Author
Sydney Criminal Lawyers
Sydney Criminal Lawyers®
is Australia's Leading Criminal Defence firm, Delivering Outstanding Results in all Criminal and Driving cases. Going to Court? Call (02) 9261 8881 for a Free Consultation.