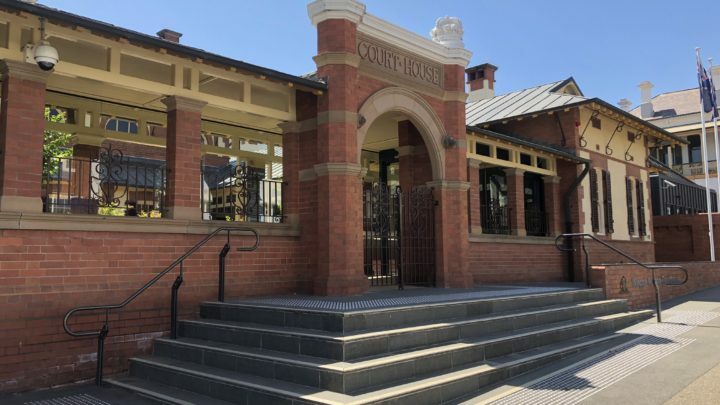 An Indigenous girl who was 15 years old when strip-searched by police has lost her bid to have her case heard in an all-female courtroom.
The girl's lawyers made an application in Wagga Wagga Children's Court for men, including the police officers who strip-searched her, to be excluded from the courtroom on the basis that playing video of the search before men – including five male police officers involved in the case – would unfairly and unnecessarily humiliate her, and would also be culturally inappropriate.
That application was rejected.
The Aboriginal Legal Service (ALS) then appealed to decision to the New South Wales Court of Appeal, where Justice Helen Wilson refused the appeal on the basis that courts have no power to exclude men from the courtroom.
Her Honour found that while there was a "need for recognition of the importance of cultural and gender-based adjustments", this was secondary to the administration of justice.
Arrested and strip-searched
The teen was arrested in March 2019 for allegedly stealing a Mitsubishi Pajero motor car.
Police then strip searched her, which her lawyers argue amounted to an illegal search.
The teen was charged with stealing a motor vehicle and pleaded guilty that charge, but has pleaded not guilty to four counts of assaulting a police officer; allegations which include that she smashed two body-worn cameras and spat at a female officer.
Video of strip-search
Evidence central to the case is a 38-minute video recording of the girl being strip searched. The girl's bra and chest can be seen in the video, and her bare backside is also exposed.
The ALS submitted that in Indigenous culture, showing a female's private body parts is considered "women's business", and that allowing this to be shown to men would cause the teenage girl to unnecessarily experience embarrassment as well as "cultural shame".
The teen is reported to have now instructed her lawyers that she will not continue to defend the charges of assaulting police if this means playing the video in front of men, in spite of the Justice recommending that the case be heard before a female magistrate.
Sexual assault victim
The girl's mother testified in court that her daughter had previously been the victim of sexual assault.
She gave evidence in court that the assault was reported to local police, but they told the mother to "go home" – refusing to act on the report.
The mother says she has lost faith in both police and the courts.
Indigenous children disproportionately strip-searched
The case highlights gender as well as cultural issues faced within the current justice system.
It also raises questions about whether strip-searching children should occur as frequently as it does.
Indigenous children continue to be disproportionately targeted with strip-searches, making up about 21% of all people aged between 10 and 17 years old subjected to the degrading procedure.
Police data from the 2019-2020 shows 96 children were strip-searched in the twelve month period, representing 2.5% of the total number of people searched during the year.
Aboriginal and Torres Strait Islander people made up 20% of all children searched, up from 13 per cent the previous year.
The data also showed that the majority of searches (54%) turned up no illegal items.
Seven strip searches were conducted on children aged between 11 and 14 years old, which a police spokesperson said "were reviewed and found to comply with policy and legislative requirements".
Damage caused by strip-searching children
But as NSW Police continue to defend their increasing use of strip searches, a growing body of evidence shows just how traumatic they can be, especially for young people.
When the Law Enforcement Conduct Commission conducted its landmark inquiry into the use of strip searches, experts told the inquiry that young people were likely to suffer short and long term psychological impacts to being strip searched, including ranging from humiliation and distress to aggressive responses and trauma.
The findings of the inquiry, which found that a number of strip searches had been conducted unlawfully, recommended NSW police guidelines and manuals be changed to stop officers from routinely touching a person's breasts, genitals or buttocks during a strip search unless it's necessary, after several were found to be unlawful.
Other key recommendations included:
Providing more clarity about when and why a strip search can be conducted,
That Police provide reasons for a search and ensure these are recorded on body cams at "pre-planned" events such as music festivals,
Further police training on the potential traumatic impacts of a strip search,
Directing people to medical treatment, rather than conducting a strip search, if police believe someone has taken drugs, and
That police officers conduct "general searches" instead of a strip search where possible.
The inquiry also recommended regular reviews of the strip searches conducted upon Aboriginal and Torres Strait Islander people.
Receive all of our articles weekly