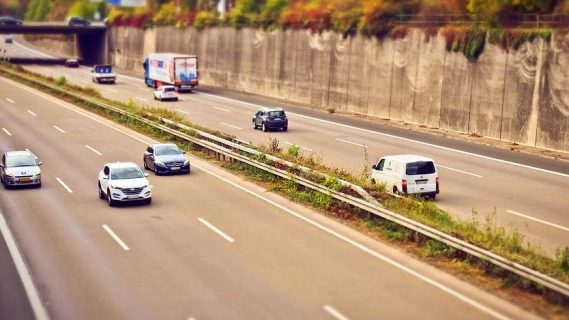 One Wednesday, 14 July, police issued more than 170 fines to motorists who didn't 'keep to the left' on some of our busiest roads and motorways, including the M4, M5 and M7.
During the crackdown, called Operation Compliance Two, each driver received a fine of $108 fine and two demerit points, and while police say that it's the first in a long time they have targeted disobeying the "keep left unless overtaking" requirement, or 'lane hogging', it won't be the last.
According to Assistant Commissioner John Hartley, lane hogging is one of the annoying offences on our roads, featuring regularly in surveys and talkback radio shows as the pet hate of most motorists.
"Those not keeping left, despite significant signage on our highways, continue to impede the free flow of traffic and present significant risks to emergency service response teams who need the right lane to get help to those that need it quickly," says Hartley.
Keep left, unless overtaking
The law says drivers must keep to the left on multi-lane roads that have speed limits of more than 80km/h.
Disobeying a "keep left unless overtaking" sign on any road is also an offence.
Officer Hartley says drivers who hug the inner lanes often create long queues of vehicles behind them, causing other motorists to take risks to get passed. He said this causes frustration and potential danger for all motorists.
Seatbelts are not an 'option'.
Operation Compliance Two also targeted those who were not wearing seatbelts and those using a mobile phone while driving.
Police are concerned that the state's road toll is currently 216, which is 45 higher than the same time last year.
During their mid-week blitz, police fined 324 motorists for not wearing a seatbelt – which attracts a $325 fine and three demerit points.
On the same day, police caught 940 drivers using their mobile phones.
While the law varies from state to state, the general rule is that you can only use your phone while driving if it is secured in a legally mounted cradle, and not obscuring your view of the road. In other words, if it is completely 'hands-free'.
Breaking this rule can result in a fine of $325 and four demerit points.
But while police say that 'blitzes' are necessary to keep our roads safe, others argue they are simply a cash-grab – helping fill government coffers and strengthening the voice of police associations when it comes to greater funding and powers.
Receive all of our articles weekly
Author
Sydney Criminal Lawyers
Sydney Criminal Lawyers®
is Australia's Leading Criminal Defence firm, Delivering Outstanding Results in all Criminal and Driving cases. Going to Court? Call (02) 9261 8881 for a Free Consultation.