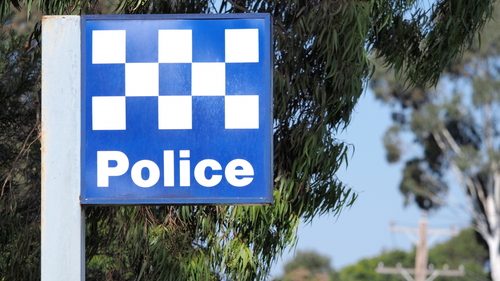 Victorian Police have admitted a major bungle of DNA evidence that led to several key suspects being ruled out as suspects in the brutal 1980 murder of Melbourne mother Maria James.
The murder investigation hinged on a bloodied pillowcase, which was used to establish the DNA profile of the suspected killer, but it has now been revealed that the pillowcase was from a completely different crime scene.
Police have admitted they will now have to re-test all the evidence in an attempt to identify the killer.
The Prime Suspect
Mrs James was stabbed 68 times in her home, which was behind her second-hand bookstore in north Melbourne in June 1980.
The main suspect was local priest Father Anthony Bongiorno, who was seen covered in blood just metres from the crime scene on the day of the murder.
In 2013, the victim's son Adam James, who has cerebral palsy and Tourette's syndrome, said he had been sexually assaulted by Bongiorno shortly before his mother's murder, and had told his mother about it.
The fear of being reported to police represented a strong motive for the murder.
The Bungle
Police have admitted their elimination of Father Bongiorno was based on the fact his DNA did not match that found on the tested pillow.
In explaining the bungle, Assistant Police Commissioner Steve Fontana told the media:
"(The pillowcase) was stored adjacent to another exhibit, they were similar types of exhibits in both cases, and one ended up in the other".
"We've got tens of thousands of exhibits — and Homicide particularly have got hundreds of thousands of exhibits… This is a human error in terms of how one exhibit ended up in the package of another — and that would be very isolated."
The incident raises broader concerns about the reliability and integrity of forensic evidence used to identify and prosecute suspects.
Delay in coming clean
Acting Victorian Police Commissioner Shane Patton admitted that investigators became aware of the bungle in April, but failed to tell the victim's family until three months later.
Police only informed Maria James' sons after it became apparent that their mistake would be released released as part of the ABC's Trace podcast, which had been reinvestigating the murder.
Assistant Commissioner Fontana denied accusations that the Catholic Church may have influenced the mix-up. "No, this is human error. It's got nothing to do with Catholic Church," he told the media. "It was a mix-up with the storage."
Reluctance to charge priests
Former policeman Ron Iddles says there was a historical reluctance by members of the police force to bring charges against members of the church, as they were perceived as incapable of committing heinous offences.
"I don't think there's any police officer that I worked with, especially back then in 1980, who would have suspected that a priest from the church could have been responsible for the death of Maria," he stated.
"Even that he could have been responsible for assaulting a child — that just didn't come into our minds."
Police forces across Australia have been accused of enabling the historical sexual abuses of children by church members by failing to bring criminal charges despite consistently receiving credible complaints.
One such example was the case of Father John Farrell, who was shifted from church to church but not prosecuted until recently despite the police receiving complaints of sexual abuse in the 1980's and 1990's. The Catholic Church was instrumental in enabling the former priest to continue committing offences against children, by allowing him to continue practising in the face of repeated complaints.
Farrell was ultimately sentenced to 18 years in prison for 62 child sex offences.
There are also claims that both police and the Catholic Church actively discouraged sexual assault victims from making complaints, saying they would be disbelieved in court.
The Police Integrity Commission has also revealed that NSW police repeatedly failed to prosecute church members who committed the offence of failing to report abuse allegations, thereby enabling the practice to continue.
Treatment of evidence
The current bungle come more than two years after Victoria Police came under fire for destroying evidence in at least 40 cold cases during a 1994 relocation.
Although forensic technology at the time was not sufficiently advanced to test the items, they may have been successfully testing in ensuing years with the development of better DNA testing methods – which can derive a profile from minute samples.
Receive all of our articles weekly