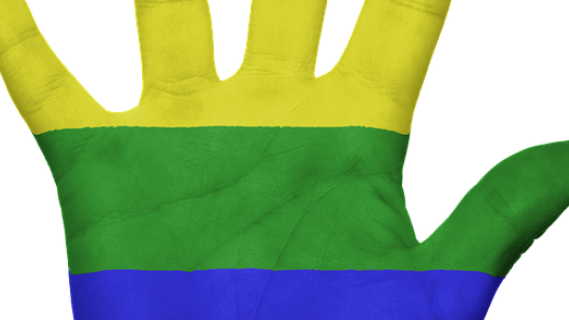 The New South Wales Police Force has launched an operation to re-investigate dozens of deaths between the late 1970s and early 2000s which it believes could be the result of gay-hate crimes.
Operation Parrabell, a taskforce comprised of eight detectives, is said to be "meticulously reviewing" every archived document relating to 88 deaths in an effort to determine whether 'gay hate' was a factor.
The cases were highlighted by the research of former NSW Police gay and liaison officer Sue Thompson and criminologist Stephen Tomsen.
The pair identified the incidents after reviewing media articles, court records and interviews with investigators. Their research was guided by possible gay-hate indicators such as: offender admissions, proximity to a known gay social venue or beat, and /or the frenzied nature of attack.
Some of the cases have already been tried; but about 30 deaths previously identified as unsolved have been reopened – ranging from declared suicides to savage murders by bashing.
When the incidents are viewed in isolation, many look like accidents, drowning, misadventure or suicide, but Operation Parrabell is now reviewing them with a fresh perspective.
One of the cases is that of 64-year-old Cyril Olsen, who was bashed and drowned in Rushcutters Bay – a well-known gay beat – in August 1992. His death was initially ruled a drowning, but police suspect he may have fallen victim to hate crime.
Another is the case of Paul Rath, who was on medications for anxiety, but often walked up to North Head in Manly and sat on the grass overlooking the waves crashing on the rocks below. In 1977, Rath's body was found on the rocks below his favourite sitting place. An isolated pocket of North Head, near Fairy Bower, was a popular gay beat at the time, and although there is currently no evidence Rath was homosexual, he may nevertheless have fallen victim to gay-hate crime.
The body of another victim, Samatha Raye, was found at South Head in 1989 next to an empty vial of insulin, a syringe and a packet of Valium tablets. The transsexual, who was diagnosed with diabetes, had left a note at home before going out which said: "At lighthouse: will be back?"
Criticism of Original Police Investigations
NSW Police have long been criticised for taking a dismissive and nonchalant attitude towards gay-hate crimes, with some members of the public claiming that officers of the force (or 'service', as it was then known) were directly responsible for some of the murders.
From the 1980s through to the early 2000s, there was an alarmingly high number of deaths and assaults of gay men in New South Wales, many concentrated in 'gay hot spots' in Sydney. Several victims were openly homosexual, while others concealed their sexual orientation.
During the 1980s and early 1990s, there was heightened public fear about HIV/AIDS, and many Australians blamed gay men for spreading the virus. Homophobia and other forms of discrimination were rife within the police force, and many are of the view that this affected the way officers conducted their investigations.
With this in mind, Operation Parrabell aims to determine whether the original investigations were adequately conducted.
The cases being re-examined also include the death of Crispin Dye, who was the manager of legendary rock group AC/DC. Dye was bashed and robbed after a night out with friends in December 1993 after celebrating the release of his first album, passing away in hospital hours later. His wallet was missing, suggesting robbery may have been a motive, but his homosexuality raised suspicions of a gay-hate murder.
Police also believe three high-profile deaths and disappearances from the Bondi-Tamarama cliff tops were likely to have been motivated by homophobia.
One was the death of 31-one-year-old John Russell, whose body was found on the rocks below the scenic Bondi to Tamarama walk in November 1989.The initial police investigation put his death down to "multiple injuries sustained…when he fell from a cliff", but Deputy State Coroner Jacqueline Milledge (now a Magistrate in Downing Centre Local Court) reviewed the case in 2005 and was highly-critical of the original police investigation, finding it likely that John Russell was murdered and thrown off the cliff.
Operation Parrabell is expected to take several months to complete. The team is re-opening each file, reviewing all of the evidence and benchmarking cases against 10 bias-indicators to assess whether they meet the criteria of gay-hate crimes.
Police hope to give the victims' friends and family some understanding of the reasons behind the deaths of their loved-ones. The LBGTI community of Sydney hope the investigations will go some way towards acknowledging and resolving the trauma of this dark era.
While gay sex was historically a crime, most Australian states have now introduced legislation to 'expunge' (delete) past criminal convictions for the offence; with Victoria recently becoming the first Australian jurisdiction to publicly apologise for making homosexual intercourse a crime, calling it "state sanctioned homophobia".
Receive all of our articles weekly