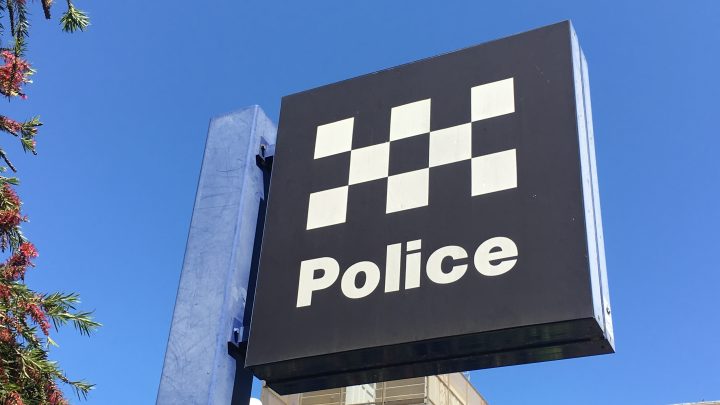 You've probably heard stories of police brutality, but 33 year old Joanne Martin experienced the torment, pain and humiliation first-hand after she was arrested in Perth for disorderly behaviour.
She had been taken back to the police station after allegedly trying to help her boyfriend during a fight.
Although the incident took place in 2013, it has only recently come to light when the Western Australian Crime and Corruption Commission (CCC) released a report on the use of force by police on those in custody.
Shockingly, CCTV footage from East Perth Watch House showed the woman being pushed around the police station, and she can be heard yelling "you're hurting me!" and screaming "please help me, please help me."
The CCC found that the woman was taken into a room, forced to the floor face down and strip searched by several officers, who are seen coming in and out of the room. Up to five officers were involved, both male and female. An officer was found to have delivered 'hammerblows' with a fist to the woman's shoulder.
One of the officers used such force to remove a ring from the woman's finger that it caused a serious fracture.
The woman was then made to walk past a group of officers whilst only partially covered by a blanket, wearing handcuffs and leg restraints. She was then taken to a padded cell and forced to lie down.
She was left naked in the cell before a nurse came to check on her, and was eventually released from the police station. Her fractured finger would later require surgery and the insertion of a metal rod.
The CCC found that there was no justification for the treatment she received, and that there had been nothing to indicate that she was a threat to anyone at the watch house.
Institutionalised brutality
Imagine being assaulted, injured and humiliated by police and having their conduct come to light during an internal investigation – only to learn that those responsible would not face any kind of punishment whatsoever.
Sadly, but not surprisingly, that is exactly what happened here to the officers involved in the abuse of Ms Martin.
Police Commissioner Karl O'Callagan said that no action would be taken against the officers involved.
He attempted to justify his decision by saying that two of the officers involved no longer worked for the police, and that the incident happened two and a half years ago; declaring that:
"given that we've moved on two-and-a-half years there is no action planned against them at this stage".
This is a deeply concerning statement, implying that officers who have left the force or have managed to avoid investigation for some time should be excused for their criminal conduct and escape disciplinary action and prosecution.
The CCC found that "this case is the result of institutionalised failure by WA police".
Yet Police Commissioner O'Callaghan and WA Police Union President George Tilbury both dispute the CCC's findings, defending the actions of the officers in their treatment of Ms Martin – which is also of great concern.
What are the rules when it comes to strip-searching?
In NSW, police can't strip search a person except in exceptional situations.
Section 33 of the Law Enforcement Powers and Responsibilities Act sets out the rules that relate to strip searches.
In order for police to perform a strip search, the person must be under arrest and police must reasonably suspect that he or she is concealing important evidence of a crime, or something dangerous, or weapons or drugs.
Police must not ask the person to remove any more clothing than is necessary for the purposes of the search, and police are not permitted to touch the person's naked body.
Strip searches must be conducted in a private area by officers of the same gender – although this rule only applies if it is "reasonably practicable in the circumstances."
What will happen to the WA officers?
Sadly, police officers have a good track record when it comes to avoiding disciplinary action for their criminal conduct.
It remains to be seen whether the CCC's findings will result in the prosecution of the officers involved.
Receive all of our articles weekly