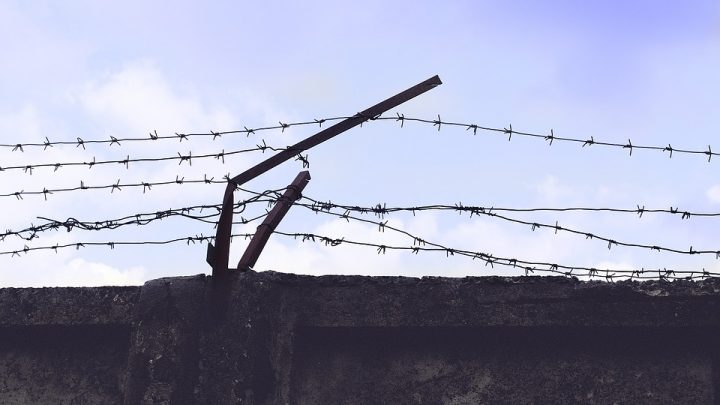 Being released from jail can be daunting for an inmate, particularly if they've been in custody for a long period of time.
Often, when inmates are released they face difficulties in finding housing, employment, social support and reconnecting with family and friends.
Additional issues they can face on their release include debt, legal issues and mental health or drug and alcohol problems to deal with.
This can lead to an increased likelihood of them reoffending and ending up back in jail.
There are a number of pre-release programs in Sydney prisons for inmates which are intended to help them make the transition to the outside world easier, and where possible, break the cycle of offending and reoffending that many offenders fall into once they are released.
Programs are often tailored to the prisoner's individual needs and their security classification while incarcerated.
Here are a few of the different programs available to inmates prior to their release from a Sydney prison.
Day release programs
In some cases, prisoners reaching the end of their sentence can participate in day release programs where they are gradually reintegrated into the community under supervision.
This can help them adjust more easily to life outside prison, and get started on the basics such as finding housing and employment, and rebuilding their family relationships.
Day or weekend leave is only available to inmates with a minimum security classification, who have had clean drug tests over the previous six months, and who are nearing the end of their sentence.
To be approved for day or weekend release, the inmate will need to nominate a sponsor to be with them for the whole time they are out of jail.
Once approved, inmates will be able to go on day or weekend release for one day out of 28 (or 14 if they are in a remote area).
They will need to abide by certain restrictions and remain with their sponsor at all times.
Nexus program
The Nexus program was introduced in 2005 as a pre-release course to help prisoners who are within six months of release.
The course comprises five sessions during which prisoners are taken through the corrective services pre-release checklist so they can start thinking about the practical and social issues they may face on their release.
The Nexus program includes modules on:
How to open a bank account.
How to access services and payments from Centrelink.
The different housing options available to ex-inmates.
How to obtain identification documents.
What post-release support services are available and how to access them.
The Nexus program can get prisoners started thinking about the next stage of their lives, and how they can overcome the practical and emotional problems they may encounter.
Pre-release expos
Some prisons in NSW hold pre-release expos where inmates who are soon to be released can meet with representatives from government and non-government organisations and get advice and help processing applications for identification, education, financial assistance and housing.
Some of the organisations that participate in pre-release expos include the Roads and Maritime Services, Centrelink, TAFE NSW, Housing NSW and a number of other organisations.
Participating in pre-release expos can help prisoners get ahead with the identification process, get on waiting lists for housing, and learn more about their education and employment options before release.
Although there are a number of support services available both pre and post-release, many inmates still find it difficult to adjust, particularly those who have been in long-term custody or those who suffer from drug and alcohol addiction, or mental health issues.
With the prison system being very crowded at times, in some cases there aren't enough resources for prisoners to be screened for potential problems before release, or for them to properly go through the pre-release checklist, and this can increase the likelihood they will fall into old habits on release and end up reoffending in the future.
Receive all of our articles weekly