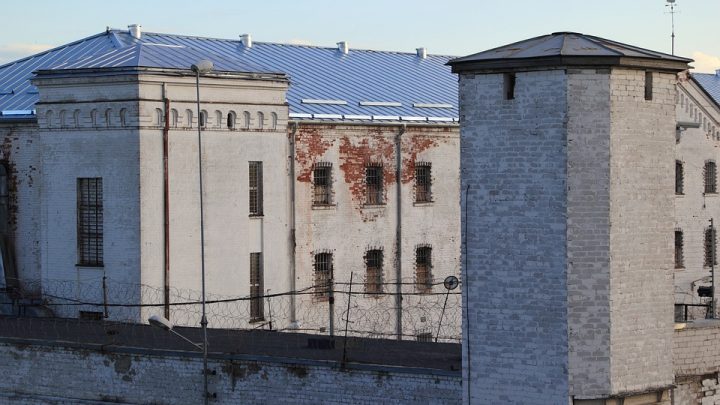 When you hear about crime happening in prisons, you probably tend to think it's the inmates, right?
Well, it's not just the prisoners. Prison staff can also be involved, as these two recent cases appear to demonstrate.
Trade instructor convicted of sexual assaults
Earlier this month, the case of David Howard Peter Wright was brought before the courts.
Wright, a trade instructor in the kitchen at the Brisbane Women's Correctional Centre, pleaded guilty to multiple counts of rape, and sexual and indecent acts involving 10 prisoners in the prison between 2008 and 2011.
As the kitchen was the most highly paid trade job in the prison, the work was attractive to the female inmates. Wright was the boss, which Justice Terry Martin believed helped him abuse his power. Wright did this by punishments such as revoking inmates' privileges and terminating their work.
Wright was not violent and he claimed to have believed that the inmates were consenting. But the court found that all women suffered emotionally from the abuse.
While sentencing Wright to five and a half years in prison, the judge noted that imprisonment would be even more unpleasant for him than the average inmate.
Four correctional officers facing charges
From Brisbane to Sydney, another recent case involving allegedly criminal behaviour has come to light, this time involving prison officers – four correctional officers have been charged with assaulting an inmate at Silverwater Correctional Complex.
The alleged assault took place on April 27, 2015, with a 46-year-old inmate suffering bruising and swelling as a result.
Police from the Corrective Services Investigation Unit have launched an investigation into the alleged incident, and the officers have been suspended from duty while this takes place.
The prison officers have been released from custody on conditional bail and are due to appear in court on July 7.
These matters raise the question of whether better processes should be implemented to assess and train applicants before letting them work in the correctional system.
How the system of assessment for employment works
According to Corrective Services in NSW, the recruitment process required for employment ranges from an interview to medical and psychological testing. In addition, there are said to be detailed employment checks, including conduct and performance checks.
These checks determine the applicant's previous employment circumstances, including the amount of leave taken, work performance and any conduct issues.
Health assessments and criminal record checks are also part of this process. Any relationships with offenders must be declared. Applicants are also run through the Working with Children checks to ensure no other inappropriate conduct is lurking behind the scenes.
This process would seem to be comprehensive, but it does primarily rely on whether the information provided by applicants is honest and accurate in the first place.
Could better training be provided?
To take up a casual corrections officer position with Corrective Services NSW, an applicant is required to undertake an 11-week full-time paid training course. It's difficult to say whether this is comprehensive enough, as the training period might be considered too short.
But is there a bigger problem?
While the criteria for employment and training could be factors in employees being involved in crimes within prisons, there may be another issue at play.
Some believe that, like inmates, prison staff can also become institutionalised after a period of working behind prison walls.
It is suggested that they may become so used to seeing violence and being in the harsh prison environment that it becomes easier to keep a cold heart, rather than to act with compassion, which is indeed noted as a requirement for the position. It may be that the prison officers no longer view inmates as human, and feels they have the right to abuse their power and do whatever they like.
Prisons are not supposed to be holiday homes. But when inmates are unsafe while serving their prison sentences, it appears that something may be wrong.
Changes to internal processes and culture to bring respect and compassion into the justice system might help, for inmates and staff alike.
Receive all of our articles weekly