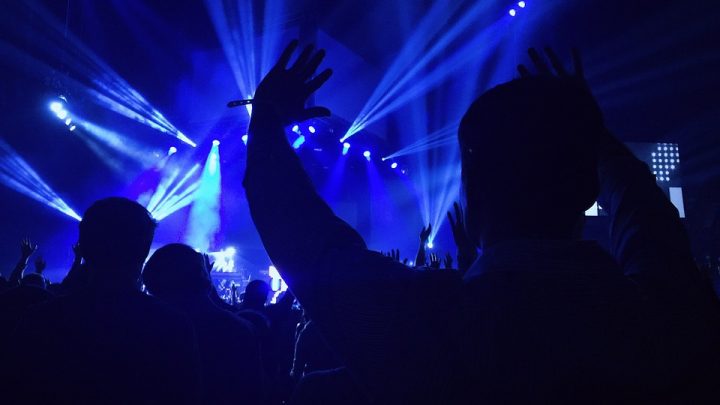 Queensland: Home to some of Australia's most picturesque beaches and natural reefs, it's a popular holiday destination for tourists looking to relax and unwind.
And towards the end of the year, the Sunshine State is the preferred party destination for school leavers ('schoolies') around the country, with the Gold Coast offering an endless array of nightclubs and venues for young people to enjoy themselves.
But in recent years, Queensland has earned itself a new nickname: The 'Nanny State,' with many ridiculing its onerous laws aimed at dismantling motorcycle clubs and proposals to restrict problem gambling.
And now it seems like critics will have yet another reason to mock the apparent overregulation in the state, with the government last week announcing proposals to breathalyse patrons inside clubs in a bid to crackdown on alcohol fuelled violence.
What's the Current Law?
Following in the footsteps of New South Wales lawmakers, who last year enacted tough new 'lockout laws,' the Queensland government has brought in its own laws to curb alcohol-fuelled violence.
The Queensland laws have seen venues across the state being subjected to a 3am lockout – meaning that patrons cannot enter or re-enter the premises after this time. Venues in some areas of the CBD, such as The Valley, are subject to 1am lockouts.
State governments moved to introduce these laws after a number of highly-publicised deaths at the hands of intoxicated persons.
What Are the New Proposals?
The new proposals will give Queensland police the power to breathalyse patrons inside clubs to determine whether they are intoxicated. If they are found to be drunk, venues could face heavy fines of up to $56,000 for allowing such persons to remain on the premises.
Queensland Attorney-General Yvette D'ath announced the new laws, saying that they will help address alcohol-related violence in the state. She says that they will allow police to 'build cases for prosecution for court.'
But many have fought back, saying that there is no evidence to back the government's claims that the move will reduce alcohol-fuelled violence.
Many fear that the laws could be open to abuse by unscrupulous police officers desperate to prosecute businesses, issue hefty fines, or simply exert their power over young and naïve patrons, or business operators that they don't like.
There are also concerns that if the proposals are implemented, they may be used as a blueprint for similar legislation in other states including New South Wales.
Business Owners Angry Over Proposals
Unsurprisingly, the announcement has been met by fierce criticism from business owners across the state, with some labelling the laws as 'ludicrous.'
Venues fear that the proposals could further drive patrons away and negatively impact on their ability to enjoy a night out.
In the months since lockout laws were introduced, businesses across Sydney and Brisbane have suffered dwindling numbers of patrons, with many choosing to socialise elsewhere.
Several businesses in Sydney's once-buzzing Kings Cross nightclub precinct have already been forced to shut their doors, with business owners attributing the slump in patrons to the lockout laws.
Businesses in Queensland have also felt the pressure, and there are fears that 'Schoolies' may soon turn to other states to celebrate the end of their secondary education.
Pubs and clubs also say that it is unfair to hold them liable for patrons being drunk, pointing out that they often get other, less-intoxicated friends to approach the bar and buy drinks for them.
Violence Shifting to Other Suburbs
Meanwhile, there are concerns that the lockout laws have simply shifted violence to other suburbs where the laws do not apply.
And new evidence suggests that this is exactly what is happening in NSW.
Although the state government has reported an 18% decrease in violent alcohol-fuelled crime in the Kings Cross, there has been a massive increase in alcohol-fuelled violence in suburbs in the Inner West, such as Newtown.
Businesses in these areas have profited because the lockout laws only apply to a designated precinct which comprises much of the Sydney CBD. But patrons attending venues outside this zone are free to enter and leave at whatever time they please.
Yet residents in these suburbs – which, unlike the CBD are mainly residential – have voiced concerns about the increasing number of violent attacks on their doorstep. In Newtown, there has been an 18% increase in alcohol-fuelled attacks since the laws were introduced, while the nearby suburb of Petersham has recorded an incredible 375% increase in alcohol-fuelled violence.
Local residents have also noticed a change in the attitudes of people coming to these areas, with many shocked at the recent bashing of a transgender woman in Newtown.
Many also fear the increased popularity of the area could see new brothels popping up as more people move away from the Cross. Brothel owners in Newtown have already reported significant increases in business.
Whether tighter regulation will have any real impact on addressing alcohol-fuelled violence remains to be seen, but it's certain that many business owners will suffer the effects of any such laws.
Receive all of our articles weekly