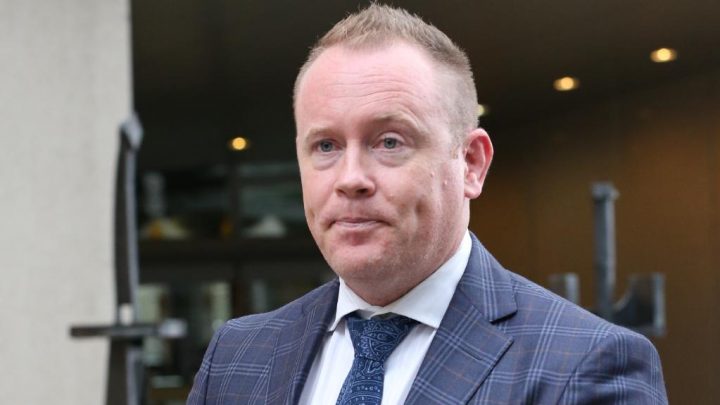 Queensland criminal defence lawyer Tim Meehan has been sentenced to five and a half years behind bars for fraud.
Mr Meehan, formerly a partner at Bosscher Lawyers, pleaded guilty last year to one count of aggravated fraud and eight counts of falsifying records. The offences related to a scheme whereby Meehan asked 19 clients to pay cash "well in excess of $600,000" which were not deposited into the firm's trust account, as required by law.
About the case
Mr Meehan's case was heard in the Queensland Supreme Court – the same building that Meehan defended Daniel Morcombe's killer Brett Cowan in 2014, at the peak of his career.
Meehan's fraud scheme was devised and run in conjunction with two of his colleagues who have not been named. Both have denied the allegations against them, but it is alleged Meehan's former legal clerk 24-year old Xanthe Larcombe-Weate was involved.
The pair are alleged to have created false invoices, met clients for late-night cash drops, and deposited this money into their personal bank accounts. Their fraud was uncovered last year and Mr Meehan's assets, including a house and three cars, were frozen until the case was finalised. These assets will now be used to recover some of the money owing.
Unacceptable behaviour
The Crown prosecutor submitted that Meehan's motivation for the offending was "pure greed", a submission which Justice Atkinson accepted. The judge remarked:
"Your conduct has put you into disrepute and it also brings the legal profession into disrepute because it suggests that this behaviour is acceptable in the legal profession, which it most certainly is not".
"It serves to feed the public perception that lawyers are greedy and self-serving, whereas by ethical obligations and statute and their obligation to the legal profession and the court, they must not be."
Queensland Law Society President Christine Smyth publicly criticised Mr Meehan's conduct and endorsed the prison sentence:
"There are more than 11,000 ethical, dedicated and hardworking solicitors across Queensland whose reputation is no doubt called into question in very rare occasions like Meehan's, where a lawyer participates in criminality", Ms Smyth stated.
"It is extremely disappointing when any lawyer abuses the trust and faith members of the public place in them and as an officer of the court deserves the harsh penalty imposed by the Supreme Court of Queensland."
The sentence
The prosecutor had asked for a seven-year prison term with parole eligibility between 18 and 36 months.
However, the judge took into account Meehan's cooperation in the investigation, along with a very early plea of guilty, and the fact he would never be able to work as a lawyer again – ultimately sentencing him to five-and-a-half years with a minimum term of 18 months.
Meehan will be eligible for parole on 21 December 2018.
Fraud in NSW
Section 192E of the NSW Crimes Act 1900 makes it an offence to obtain property belonging to another, or obtain any financial advantage or cause a financial disadvantage to another, where this is done dishonestly by any deception.
To be found guilty, the prosecution must prove beyond reasonable doubt that:
The defendant acted dishonestly and by a deception, and by doing so
Created a financial advantage over another person's property, or caused them to suffer a financial disadvantage, and
The actions were intentional or reckless.
The maximum penalty is 10 years' imprisonment in the District Court, or 2 years if the case remains in the Local Court.
Receive all of our articles weekly
Author
Sydney Criminal Lawyers
Sydney Criminal Lawyers®
is Australia's Leading Criminal Defence firm, Delivering Outstanding Results in all Criminal and Driving cases. Going to Court? Call (02) 9261 8881 for a Free Consultation.