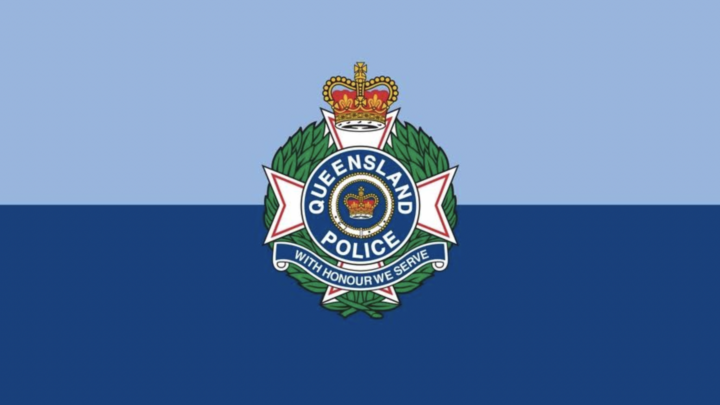 The top brass of the Queensland Police Service (QPS) has issued a directive that all officers must report matters involving sovereign citizens, religious extremists and conspiracy theorists to specialist counter-terrorism teams.
The announcement was triggered by last year's Wieambilla shooting, which the QPS characterised as 'a religiously motivated terrorist attack' 
Wieambilla shooting — 'a religiously motivated terrorist attack'
To take a step back, Nathaniel Train, his brother Gareth and sister-in-law Stacey shot dead two QPS constables along with their neighbour Alan Dare at Wieambilla, more than 300 kilometres west of Brisbane, on 12 December 2022.  
The trio was later shot dead by police. 
Since then, the QPS has been conducting a lengthy investigation, during which it's reported that police found camouflaged hiding places at the property, six firearms, three sets of bows and arrows, a number of knives, CCTV, radios, mirrors on trees, and a trap door under the house itself. Official reports show that Queensland police have also combed through Stacy's diaries as well as the trio's text messages and social media posts, along with conducting close to 200 interviews. 
The evidence, Deputy QPS Commissioner Tracy Linford said, suggests that the Train family members subscribe to what we would call a broad Christian fundamentalist belief system, known as premillennialism and perceived the police "as monsters and demons".
Blanket directive
In response, QPS have issued a blanket directive that requires police officers to report members of the community who allegedly hold "a range of ideological beliefs", including conspiracy theorists and religious-related ideology.
Officers must record all interactions with people suspected of holding these types of ideological beliefs in the central QPrime information database so that it can then be assessed by counter-terrorism investigation teams, and if need be, escalated and individuals "flagged." 
The internal memo is reported to describe the at-risk groups as 'conspiracy theorists, religious, social or political extremists and sovereign citizens, as well as people with ideologies relating to capitalism, communism, socialism or Marxism'. It describes the sovereign citizen movement as a group of people who are not motivated by a single issue but believe they are not subject to government laws.
Free thought under threat
 The directive should run shivers up the spine of anyone who wants to see the preservation of justice in a Western democracy, particularly in light of the fact that several aspects of Australia's counter-terrorism laws have raised human rights concerns, including the fact that the Australian Federal Police can detain a suspect without charge for 24 hours, and can seek a detention order from a court to detain the suspect for a further 24 hours. 
These 24 hour capped periods  do not include 'dead time' – time when the suspect is contacting a lawyer, taking meal breaks and sleeping.  
The counter-terrorism laws also include restrictions on movement, allowing control orders to be implemented which can force a person to stay in a certain place at certain times, prevent them from going to certain places or talking to certain people, or require them to wear a tracking device, and the laws also allow Australian police to use secret evidence against a person, preventing a defendant and their legal counsel from accessing evidence which will be used against them in court, which is ordinarily allowed and considered a 'normal' part of the judicial process. 
Broad judgements, implicit bias and the erosion of democracy
The new QPS directive – as much has been made publicly available at this time – allows police to make broad judgements based on religious practices, as well as other beliefs.
Putting the Wieambilla shooting aside for a moment, yes, absolutely, police have a duty to protect communities. Enabling and empowering them to carry out that duty and ensure safety for themselves, their colleagues and the community is paramount.   
But so is balance. Australia is still a democracy. And, although that democracy is slowly being eroded, the constitution includes the presumption of religious freedom as well as the right to freedom of information, opinion and expression.  
In terms of the Wieambilla shooting, Police have said that other factors highlighted in their investigation were that Nathaniel and Stacey lost their jobs within the education system because they did not get the Covid vaccine.
"They certainly had their views around anti-vaccination, and as a consequence of that, anti-government," Deputy Commissioner Tracy Linford has said. 
The impact of Covid-19
Covid-19, lockdowns and mandatory vaccines created incredible community polarisation across Australia. 
Since the 'end' of the pandemic (although Covid-19 is still around) socio-economic divides have grown deeper, there is still residual resentment about what some see as 'Government overreach', there is ongoing debate about the validity of vaccine injuries and the necessity of vaccine passports. We are in many, many ways, in a changed world, post Covid.  
As divides grow deeper, people will seek to find comfort within groups which share similar views. This is basic human nature. And plenty has been written about the role that social media and its algorithms can play in skewing a person's access to a wide range of information and therefore their perception. 
But even so, implicit bias, the kind which the latest QPS directive appears to be based upon, can be a very dangerous thing. And, as we have seen time and again, giving police officers more powers (and more weaponry) rarely equates to safer communities. 
Receive all of our articles weekly
Author
Sonia Hickey
Sonia Hickey
is a freelance writer, magazine journalist, and owner of 'Woman with Words'. She has a strong interest in social justice and is a member of the
Sydney Criminal Lawyers®
content team. Sonia is the winner of the Mondaq Thought Leadership Awards, Spring 2022.