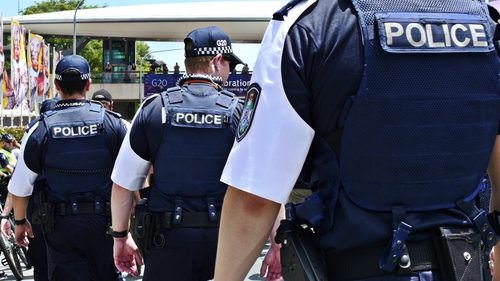 The Queensland Police Union has called for an audit into security at police facilities across the state, after a spate of attacks on stations, officers and even their homes.
The Courier Mail reported on November 7 that a series of Queensland police service reports suggest that members of the public have been breaking into police stations, as well as threatening and even attacking officers. The report claims these incidents have been occurring up to five times a week.
Twenty four serious incidents at police facilities were recorded over the 18 month period ending in August this year, five of which occurred in January alone.
These events are reported to be occurring at Queensland police stations and as well as in public.
At their homes
The most recent incident occurred when Queensland senior constable Aiden Lambert was stabbed by a man at his Deception Bay property on October 4. The 27-year-old off-duty officer says he tried to arrest the trespasser and wrestled him to the ground, before being knifed in the chest.
Police arrested a 20-year-old man over the incident two days later. He was charged with causing grievous bodily harm with intent, being armed to cause fear and trespass.
Another off-duty police officer was allegedly confronted at his home on August 24 last year. After hearing a loud bang on his door, the officer opened it to find a man sitting on the bonnet of his police car, which was parked out front of the house that is attached to the Mundubbera police station.
The man allegedly snapped off the vehicle's windscreen wiper and refused to leave. A struggle ensued, and the man was arrested.
Police stations under threat
Incidents of malicious damage and threatening behaviour on police property have prompted calls for an official appraisal of security at stations.
A 19-year-old woman appeared in court on October 19 after allegedly threatening to blow up Coomera police station on the Gold Coast. The threat was made after the woman had allegedly committed a series of attacks on the same station over the previous month.
The woman's attacks on the station allegedly began on October 2, when she is said to have damaged an automatic door. It is alleged that two days later, she caused damage to two vehicles and another door. She is also accused of spraying the vicinity of the station with a fire extinguisher.
An unknown assailant is reported to have fired a marble through the entrance of Cairns police station in July, shattering the glass doors. Officers initially thought a firearm was involved, but louder found the small glass ball.
Theft and threats on police property
In March, a group of children allegedly cut a hole in the fence at Edmonton station near Cairns, and stole two motorcycles. Another incident involved a person who was discovered with a 15 cm knife in his vehicle outside Hervey Bay police station. The man allegedly tried to kick an officer after being approached.
And on the night of March 22, a man allegedly followed a police officer into the car park at Mackay police station. The man is said to have told the officer to get his boss or he would hurt him. When backup arrived, the man allegedly threatened the officers, saying he would force them to shoot him.
On the beat
Queensland police officers also report being increasingly attacked in the line of duty.
On April 16, a 44-year-old senior sergeant said he noticed a man walking into oncoming traffic in the inner Brisbane suburb of Kelvin Grove.
The officer approached the man and advised him that he was being arrested due to his behaviour. The man is said to have become violent as he was being arrested, struck the officer and fled from the scene.
On August 4, police officer Nathan Tam was escorting inmate Ryan Mitchell Tarran from a court room at Rockhampton Magistrate's Court, when the Mr Tarran allegedly caught the officer off guard as they were waiting for an elevator and punched him in the side of the face.
The officer required hospital treatment, while Tarran was subsequently sentenced to one year and nine months imprisonment for a long list of offences, including the assault on the officer.
And an another officer allegedly had his finger bitten by a man in Brisbane's Brunswick Street Mall in March last year, whilst several officers tried to take the man into custody. Police say CCTV footage suggests the man was baiting police, before they moved in to arrest him.
The flashpoint of police assaults
Figures released earlier this year by the Queensland Police Service suggest that assaults on officers are the most common in the state's north.
Between July 2016 and April this year, 474 assaults were reported on officers in the northern region. These incidents included being spat upon, kicked and punched.
One such incident allegedly occurred on September 24 outside a pub in Cairns, when two women set upon a female constable. The alleged offenders, aged 47 and 39, are reported to have punched the officer in the head and gouged at her eyes. The incident led to the hospitalisation of the 28-year-old policewoman.
Sergeant Marty Bristow, a union representative for Far North police said it was yet another occurrence in an ongoing series of attacks in the region.
Over the financial year 2015-16, 585 assaults were reported against police in Queensland's north. The state's police minister Mark Ryan said in June that there was no excuse for the assaults upon the "hardworking" frontline men and women.
The minister explained that assaulting police carries a penalty of seven years imprisonment, or 14 years where the incident is aggravated by acts such as biting or spitting.
A review of basic security
In relation to the current "raised threat levels" at police facilities, Queensland police union president Ian Leavers has called for a full audit of security at stations and work units across the state.
Mr Leavers said officers are entitled to feel safe at their places of work, and we must ensure stations and other facilities are secure.
Receive all of our articles weekly