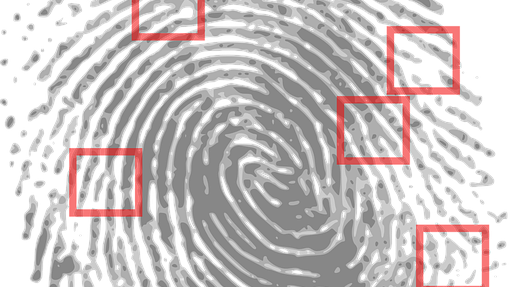 The man accused of murdering 10-year-old Louise Bell evaded arrest for nearly three decades before being charged with her murder in 2013 following a police investigation which spanned 20 years.
The young Adelaide girl was sleeping in a room with her sister in 1983 when she was allegedly abducted by Dieter Pfennig, who lived two streets from Bell at the time of her disappearance. His trial is due to commence next week.
While Pfennig's arrest may bring hope of closure to Bell's loved ones, many murders never result in suspects being arrested. Cold cases are a source of ongoing grief for the families of those murdered by killers who are determined to avoid detection.
But a new initiative by the South Australian government may prevent similar drawn-out tragedies by encouraging inmates to come forward with information about cold case murders.
The SA Initiative
South Australian Police (SAPOL) have offered existing inmates rewards in exchange for information about cold case murders – amongst them being sentence reductions and witness protection
The unorthodox initiative will see inmates being handed packs of playing cards, which will feature photos of murder victims and information about their cases, along with a letter asking for assistance. The information will also be displayed in police stations across the state. By posting images in police cells, detectives hope to reach the 32,000 people held in custody each year.
Those behind the move say that 'there is evidence that targeting people in custody for information has proven to be an extremely successful strategy in solving murders and very serious crimes'
The initiative seeks to assist law enforcement agencies to solve the unsolvable – including crimes which are over fifty years old, and police say that it has the blessing of victims' families who hope to bring some closure to their ordeals.
The move is also supported by the head of the Department of Correctional Services, David Brown, Commissioner for Victims' Rights Michael O'Connell, and the head of the Major Crime Investigation Branch, Des Bray.
What Will It Involve?
The targeted approach utilises a range of measures aimed at obtaining useful information.
Besides providing inmates with playing cards which detail cold cases, a free call phone number will be established to 'allow direct and confidential contact with a cold case investigator.' Importantly, this number will be listed on the approved phone list for prison inmates, and will be subject to confidentiality privileges; meaning that it will not be monitored.
But perhaps the biggest incentive is the hope of a reduced sentence.
Inmates will receive a letter detailing "supergrass" legislation – which are laws introduced in South Australia in 2012 which allow a court to order the reduction of a defendant's sentence if satisfied that they have co-operated with law enforcement agencies, and that their co-operation relates directly to combating serious and organised criminal activity, is provided in exceptional circumstances, and contributes significantly to the public interest.
The legislation allows a court to 'reduce the sentence that it would otherwise have imposed by such percentage as the court thinks appropriate in the circumstances.'
In determining the reduction, a court must consider the facts and circumstances of the defendant's plea (if they initially pleaded guilty to the offence), the nature and extent of their co-operation or undertaking, the timeliness of their assistance, its truthfulness, and the completeness and reliability of their information or evidence.
Forcing People to Give Information
At the same time, the SA government proposes to introduce new measures to force people to disclose information in homicide cases.
For instance, police are seeking new powers to compel witnesses to give evidence in murder trials. Those who refuse to testify will potentially face higher penalties for contempt of court, and new offences of withholding information from police and aggravated manslaughter will also be introduced.
On top of this, South Australia is proposing to introduce laws which will make it possible for a jury to convict a person for murder with a majority verdict. Currently, the law in SA says that a unanimous verdict is required to secure a conviction in murder trials – that is, all jurors must return a verdict of guilty.
Along with implementing these new measures, police will also review outstanding cold cases and subject key exhibits to modern scientific testing in an attempt to glean fresh information.
These efforts, along with the non-punitive measures discussed above, are part of the South Australia's Police Force's renewed attempt to solve its outstanding 113 cold case homicides, which it has dubbed 'Operation Persist'.
Receive all of our articles weekly