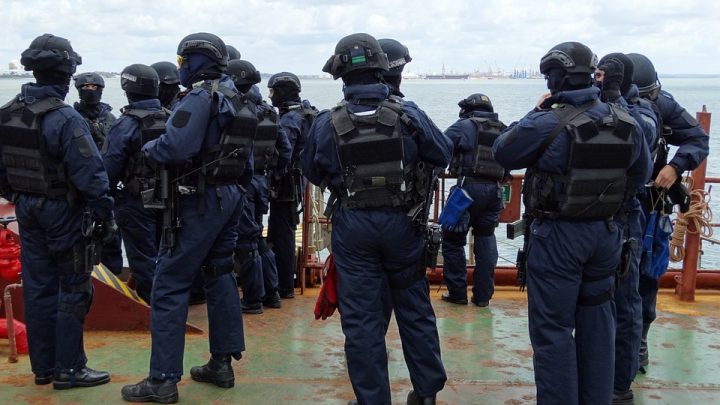 While many of us might think of television police dramas when we hear the words cold case, there are many unsolved cases in police jurisdictions across Australia, just waiting for breakthroughs.
When it comes to unsolved cases, things like developments in forensic technology and information that comes to light even years after an event can provide new avenues of investigation for detectives, and allow them to reopen criminal cases which have gone cold due to a lack of evidence.
Police in a number of states have recently made arrests and laid charges against suspects in several historic unsolved cold cases, some due to DNA evidence obtained by new forensic techniques, and others due to new information from members of the public or from other means.
The disappearance of a mother and her daughters
The McCulkin case has baffled Queensland police since January 1974, when Barbara McCulkin and her two young daughters went missing from their home in Brisbane.
It has been considered one of the most mysterious unsolved cases in Queensland – the family disappeared seemingly without a trace, and no bodies have ever been found.
Following a police review of the case earlier this year, two men have been arrested and charged with murder and deprivation of liberty, more than 40 years after the disappearance and suspected murder of the McCulkins.
A recent anonymous caller to the Crime Stoppers hotline provided information that was of particular interest to detectives investigating the case, and other members of the public have also stepped forward with information.
The Caleo case
In NSW, police have recently made an arrest in another historic cold case, the 1990 murder of Sydney restaurateur Rita Caleo.
Mrs Caleo was stabbed to death in the bedroom of her Double Bay apartment, less than a year after her brother had been shot in the driveway of his home in Woollahra.
She had left a letter with her solicitor three months before her death, which was to be opened if she died by unnatural means.
The letter was opened in the presence of the police and gave the names of two men who she claimed were responsible for her brother's death, and would be responsible for her death if she were to die unnaturally.
Despite the letter, police had no solid evidence to make an arrest, even after extensive investigations.
But 24 years later, a breakthrough enabled them to arrest a man when he arrived at Sydney Airport on a flight from Kuala Lumpur in August.
He was later charged with murder, solicit to commit murder, as well as accessory to murder charges.
Police have stated that they believe the deaths of Mrs Caleo and her brother are linked, and are investigating a number of other people who may be involved.
Historical sex offences
Last month an elderly man was arrested and extradited from Queensland to NSW to face charges relating to two assaults in Sydney's south.
The man allegedly grabbed a 13-year-old girl as she was riding her bike in 1986 and sexually assaulted her.
In 1991, police allege the same man allegedly broke into a 23-year-old woman's home, assaulting her and attempting to sexually assault her.
The arrest was made after previous forensic evidence was re-examined by the Cold Case Justice Project.
The man has been charged over the incidents, and has been remanded in custody to appear in court in December.
In another case involving a technological breakthrough, a man was recently arrested and charged over the sexual assault of five girls in Sydney between 1989 and 1991.
At the time of the incidents, the ability to analyse forensic evidence and make adequate investigations wasn't at the level it is now, and improvements in DNA technology allowed police to establish an alleged link between all five of the assaults and identify a suspect.
The man has been arrested and charged with several counts of kidnapping, sexual assault, and sexual intercourse with a child.
Although cold cases can remain unsolved for many years, they are often reopened if new evidence comes to light, or if technology evolves to the point where it can provide new clues.
As Australia doesn't have a statute of limitations on serious offences, suspects can be charged and convicted decades after crimes take place.
Although it is possible, it can be difficult to obtain a conviction in a cold case without fresh evidence, especially if there are no witnesses.
Getting a conviction is not always possible if new evidence does come to light either.
DNA evidence is certainly not irrefutable and often has limitations, so even if there is compelling forensic evidence, it doesn't automatically mean charges will be laid or a person will be prosecuted and convicted.
There are several investigative bodies set up to look into cold cases around Australia, including the Sex Crimes Squad, the Cold Case Justice Project, and a number of different police taskforces.
With forensic technology, especially DNA analysis improving all the time, it is likely that many cases which were previously unsolved could be successfully solved in the not too distant future.
Receive all of our articles weekly