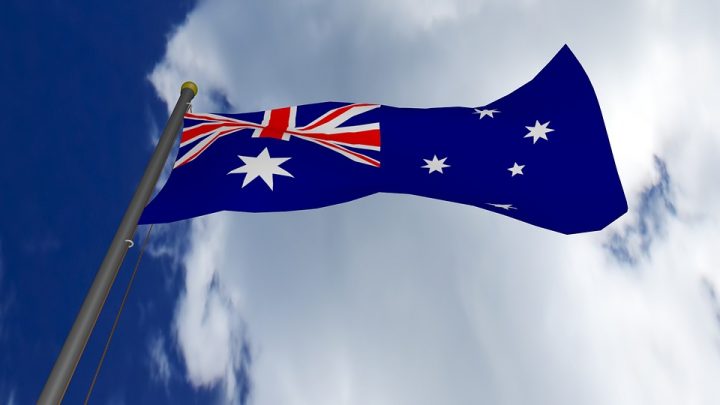 With the ousting of our Prime Minister last week, Australia now has our fourth leader in just three years.
Most of us have a healthy scepticism when it comes to politics – and not many of us truly think that politicians are as squeaky clean as they would have us believe.
But forget about former NSW Premier Barry O'Farrell's memory loss when it came to receiving an expensive bottle of wine, or Mike Baird getting caught doing an illegal U-turn and not wearing a seat belt. Quite a few of our political representatives have been convicted of more serious crimes and ended up behind bars – and one was even sentenced to death after being convicted of murder!
Here are a few Australian politicians that have been convicted of serious criminal offences.
Thomas Ley – 'Minister for Murder' (1925-1928)
Did you know that one Australian politician is suspected of having been a serial killer?
Thomas Ley may have literally got away with murder – at least for a while! He entered the Australian Parliament in 1925, but it wasn't long before he found himself under investigation after allegations that he offered a bribe to a political opponent to stop him from running for the seat. It was around this time that the body of his Labor party rival disappeared, and a suicide note appeared. Ley was suspected, but never charged, with his murder.
A few years later, in 1928, another suspicious death occurred. Hyman Goldstein, the member for Coogee, was found dead at the bottom of the Coogee cliffs. It later emerged that Ley had earlier scammed Goldstein in a fraudulent business transaction, and that Goldstein had threatened to publicly reveal this information. Once again, Ley, was never charged.
After his luck in politics ran out and he lost his seat, Ley decided to return to England.
It was there that, along with committing multiple fraudulent business transactions, he also committed a murder. He was convinced that his 60 year-old-lover was cheating on him with a man half her age – so he killed the unfortunate alleged lover, John Mudie, and dumped his body into a chalkpit. But this time Ley's luck was over – the police caught him after just two weeks.
It took the jury less than an hour to convict Mudie and less than 30 seconds for a judge to sentence him to death – although this was later commuted to life imprisonment in an asylum for the mentally ill, after two doctors testified that the former Australian MP was insane.
Tony Packard – Car-Dealer Turned Politician (1990-1993)
After a successful career as a car dealer, Packard decided to try his hand in politics. He joined the Liberal Party and changed his appearance – eradicating his permed curls and shiny pink suits in favour of a more conservative look.
His first few attempts at ousting Labor candidates from safe seats were unsuccessful, so he switched from Federal to State politics and won the Liberal safe seat in The Hills, North-West Sydney in 1990.
But while an MP, Packard faced criminal allegations over his use of a concealed listening device that he had placed in his car dealership years earlier. He was forced to resign from Parliament in 1993, convicted of the offence and fined $1,000.
Michael Cobb – Travel Expenses Fraud (1984-1998)
Long before Bronwyn Bishop caused a stir with her scandalous travel expenses, Michael Cobb, MP for Parkes, had become infamous for doing the same thing.
The thrifty MP had claimed hotel expenses through his Parliamentary travel allowance, although he had actually slept in his car. He kept up the pretence for two years, claiming $145 a night in accommodation, but when his scheme was uncovered, he was charged with a Commonwealth offence.
He was ultimately fined $14,000 and given a two-year suspended prison sentence for fraud.
Politicians who go to prison can forfeit their hefty pensions, but because Cobb's sentence was suspended – meaning that he wouldn't serve a day in prison as long as he was of good behaviour for the two years – he was entitled to a parliamentary superannuation payout of over $1 million.
And Many More…
Who could forget the famous imprisonment of Pauline Hanson in 2003 after being found guilty of electoral fraud? She served 11 weeks of her three year prison sentence before she was acquitted on appeal.
And how about Police Minister Ray O'Connor, who was a controversial WA Premier for just one year before losing in the 1983 election? It wasn't until over a decade later that his past caught up with him and he was convicted of stealing a $25,000 cheque from Bond Corporation. He ended up sentenced to six months in prison.
Then there's Wayde Smith, a policeman turned politician who found himself on the wrong side of the law after committing the crime of perjury during a Royal Commission into Corruption within the Wanneroo Shire Council. He got an 18 month prison sentence.
And of course Craig Thompson, who was convicted of 65 theft and fraud charges. Thompson was sentenced to prison, but was found 'not guilty' of the majority of the charges after an appeal. He ultimately received fines for 13 counts of theft.
So there you have it: a few examples of politicians who have found themselves in hot water over serious criminal conduct.
Receive all of our articles weekly