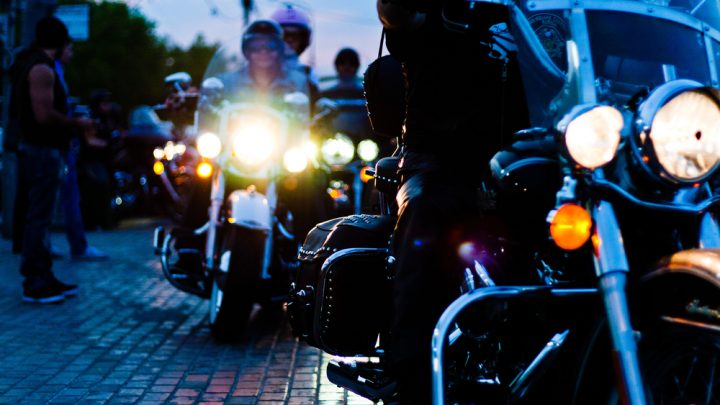 Queensland has gained a reputation its stance against motorcycle groups, with former Premier Campbell Newman waging a war on motorcyclists during his time in power.
Newman made headlines after his government introduced the controversial and provocatively named Vicious Lawless Association Disestablishment Act in 2014, together with a range of other laws aimed at dismantling motorcycle groups by imposing harsh mandatory sentences – as well as tough laws making it virtually impossible for group members to legally associate with one another and be employed in certain industries.
Besides these measures, the government also committed extensive police resources to fight the perceived threat that motorcycle groups pose to the community.
But a damning report presented by Commissioner Michael Byrne QC to Queensland Premier Annastacia Palaszczuk following an inquiry led by the Queensland Organised Crime Commission suggests that the government's focus on dismantling motorcycle gangs has been largely ineffective and come at a great expense, with other forms of organised and violent crime skyrocketing across the state.
Inquiry Reveals Problems with Newman's Reactive Response
According to the report, which was released last Friday, there are over 200 police detectives attached to Taskforce Maxima; a specialist group established to target motorcycle organisations.
Meanwhile, there is a maximum of 5 detectives attached to the fraud squad at any one time. And as for Taskforce Argos, the group investigating child sexual exploitation, Mr Byrne says that 'you could count the number of detectives on less than two hands.'
Ironically, motorcycle-related offences comprised just 0.52% of all crime in Queensland between October 1 2013 and June 30 2015.
Meanwhile, Commissioner Byrne found that Queensland was one of the highest-ranking jurisdictions in Australia in terms of its fraud and child exploitation offences.
Given those findings, Mr Byrne said that: 'The hard figures seem to say that one area is being neglected at the expense of another.'
He strongly criticised the lack of resources dedicated to investigating other criminal activity, saying that:
'The evidence before the commission suggests that the focus upon – and resources solely dedicated to – the threat of outlaw motorcycle gangs by the (Queensland Police Service) has meant that other types of organised crime have not been able to be appropriately investigated.'
He has also stated that Queensland's fixation on biker-related crime shows that it 'had lost vision of other forms of organised crime in the state.'
These comments are backed by the Crime and Corruption Commission, which made submissions to the inquiry that:
'The heavy focus on outlaw bikies meant that the CCC lost visibility of other areas of organised crime, who are likely to have benefitted from and/or exploited the opportunity to stay under the law enforcement radar.'
Liberal National Party Hits Back
Ian Walker, the LNP's Justice Spokesperson, refutes the findings, saying that although he had not yet read the report, the former government's 'tough on crime' approach was necessary after motorcycle group members attacked a Gold Coast police station.
He deflected questions about the distribution of police resources, saying that 'the allocation of resources from one area of crime to another is a matter for the police force.'
He did, however, concede that his government would consider the report's recommendations seriously.
Speaking to the media on Friday, State Premier Annastacia Palaszczuk said that she is taking the report's findings 'incredibly seriously,' and promised to establish a task force to review the effectiveness of anti-bikie laws.
Receive all of our articles weekly