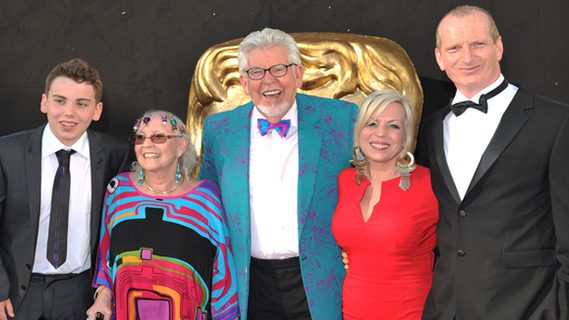 A jury in London found Australian entertainer Rolf Harris not guilty of 'groping' a blind and disabled woman, and a 13-year old girl who asked for an autograph at a radio station.
He was also cleared of sexually assaulting a 42-year old woman, who alleged Harris put his hand up her skirt and onto her vagina outside a Portsmouth radio station in 1977.
The jury were undecided on the remaining four charges, which relate to alleged indecent assaults of four teenage girls at public events between 1971 and 2002. Those matters have been adjourned until 15 February to decide whether a retrial will occur.
However, the 86-year old will return to prison to serve out a sentence of five years and nine months for previous indecent assault convictions.
Harris is reported to have let out a sigh of relief after the verdicts were read out.
Outside court, one of his criminal defence lawyers said:
"Mr Harris is grateful for the care and attention this jury has given to his case and for the not guilty verdicts returned.
"Given the uncertainty as to what will now happen no further comment can be made."
Indecent Assault in NSW
Indecent assault is an offence under section 61L of the Crimes Act 1900 (NSW) which carries a maximum penalty of five years' imprisonment.
To establish guilt, the prosecution must prove beyond reasonable doubt that:
The defendant assaulted another person,
The assault was 'indecent',
There was no consent, and
The defendant knew there was no consent or were reckless as to whether or not there was consent.
An "assault" includes the deliberate and unlawful touching of another person. The slightest touch is sufficient and it does not have to be hostile or aggressive, or cause fear or pain. An assault can also occur without any touching at all, provided the other person is put in fear of immediate and unlawful violence.
The word "indecent" means contrary to the ordinary standards of respectable people in the community. For an assault to be indecent, it must have a sexual connotation or overtone; such as touching the genitals or anus of a male, or genitals or breasts of a female.
If the act does not carry a clear sexual connotation, the prosecution must prove that it went hand-in-hand with the defendant's intention to obtain sexual gratification.
Receive all of our articles weekly
Author
Sydney Criminal Lawyers
Sydney Criminal Lawyers®
is Australia's Leading Criminal Defence firm, Delivering Outstanding Results in all Criminal and Driving cases. Going to Court? Call (02) 9261 8881 for a Free Consultation.