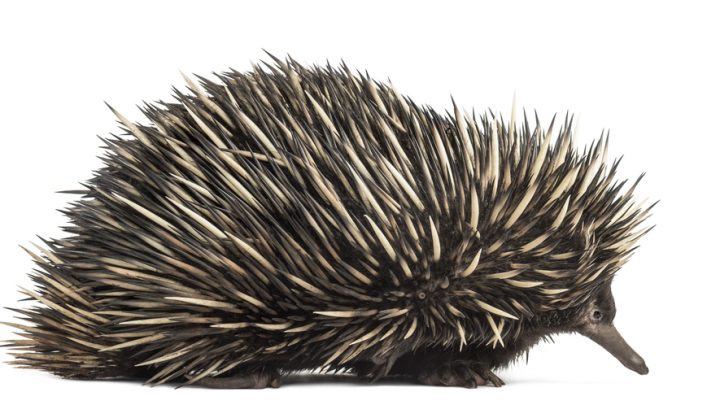 In August of this year, Tyson Paul Bother and a friend broke into Currumbin Wildlife Sanctuary in the Gold Coast and took an echidna named 'Piggie' after a few too many drinks. According to Mr Bother, they intended to steal a crocodile, but settled for 'Piggie' when they could not find one.
Footage of the men breaking into the sanctuary went viral on social media, and Bother was eventually caught after his 'selfie' with Piggie emerged. Luckily, Piggie was found safe and sound four days later. Mr Bother admitted that:
'What I've done was stupid and silly and I've learnt my lesson. There was nothing planned about it. I just had a big day on the alcohol.'
While the media has labelled the incident a 'kidnapping', Bother was charged with 'animal cruelty' and 'entering a premises with intent to commit an offence'.
The Presiding Magistrate sentenced him to two years of probation as part of a suspended sentence, and ordered him to pay $740 in veterinary and repatriation fees. The Magistrate noted that while the cruelty was at the lower end of the scale, Piggie had clearly suffered stress and trauma. .
Taking Animals in NSW
The offence of kidnapping is defined by section 86 of the NSW Crimes Act as 'tak[ing] or detain[ing] a person, without the person's consent' with intent to:
Hold the person to ransom,
Commit a serious indictable offence, or
Obtaining any other advantage.
A 'serious indictable offence' is one which carries a maximum penalty of at least 5 years.
The maximum penalty for kidnapping is 14 years imprisonment.
However, the offence does not apply to animals – and there is offence of kidnapping animals in NSW.
For that reason, prosecutions for taking animals are undertaken under the Prevention of Cruelty to Animals Act 1979 (NSW) ('the Act'). Section 5 of the Act makes it an offence to commit an act of cruelty upon an animal. The maximum penalty is 6 months imprisonment and/or a fine of up to $27, 500.
Section 505 of the Act makes it a crime to steal an animal or bird ordinarily kept in confinement or for a domestic. The maximum penalty for that offence is 6 months imprisonment and/or a fine of $550.
Stealing Other Animals
In recent years, there has been an upsurge in dogs being stolen from residential premises. Thieves reportedly conduct surveillance on neighbourhoods and ascertain which homes have suitable dogs. They later return, normally during the daytime, and steal several dogs at a time. The purpose can vary from selling the dogs, to training them for fighting and using them for live baiting.
Section 132 of the Act prescribes a maximum penalty of 12 months imprisonment for stealing dogs.
But the heaviest penalty applies to stealing or killing cattle, due to the animal's high commercial value. Section 126 of the Act prescribes a maximum penalty of 14 years imprisonment for that offence.
Receive all of our articles weekly