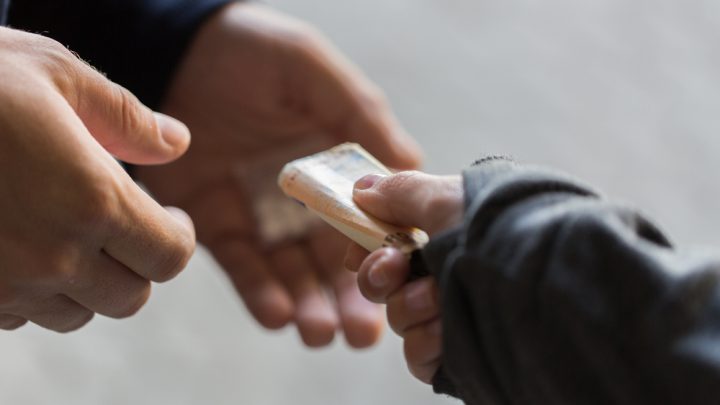 Jamie Gao had two friends already serving time for drug offences. He was constantly talking about dropping out of University, about not wanting to get a '9-5 job' and an upcoming deal that would make him rich.
The 20-year-old was killed on the 20th May, 2014 and now two former police detectives have been found guilty of his murder.
Disgraced former detectives Roger Rogerson, 75, and his co-accused Glen McNamara, 57, were accused of planning and carrying out the death of Gao, and stealing 3kg of ice during a drug deal at a Padstow storage unit. It was alleged they stuffed the man's body in a silver surfboard bag and dumped it off the south coast of Sydney near Cronulla.
Both men denied pulling the trigger and instead pointed the finger at each other.
McNamara's criminal defence team told a jury it was Rogerson who shot and killed Gao before threatening McNamara and his family, forcing him to help dispose of the body.
Rogerson claimed Gao was killed during a struggle with McNamara – that the young man had accidentally shot himself during the scuffle, and was dead on the floor by the time he entered the shed.
When the drug deal went wrong
On the day of his death, Gao was seen driving with two male passengers towards a Padstow storage unit. CCTV footage shows him entering the unit at 1.46pm with Glen McNamara. A little more than three minutes later, Rogerson enters the unit and shuts the roller door behind him. At 2.18pm, McNamara and Rogerson are seen leaving the unit, dragging a silver surf bag.
Gao – presuming the deal would go as planned – had already made arrangements to catch up with his cousin Justin later the same day. Justin knew something was wrong when a friend of his cousin's messaged him via Facebook. Sometime after midnight, Justin and four friends made their way to Padstow and found Jamie's car near storage units. They called out his name but heard no reply.
Gao's friends were concerned but not about to contact police. They decided that if Gao did not turn up the next day, they would report him as a missing person.
In the weeks leading up to his death, Gao had talked to his cousin about a man named Glen who was also involved in the deal.
Glen McNamara claimed in court that the purpose of the meetings was to gather information for a book he was writing about Asian crime gangs, an explanation dismissed by prosecutors, who alleged McNamara and Rogerson intended to kill Gao.
Prosecutors submitted they did not have to prove which of the defendants killed Gao, just that there was an agreement to kill or seriously injure him.
They alleged the men were part of a joint criminal enterprise to either kill or seriously injure Gao.
Problems with the jury
Fifteen men and women were originally empanelled to hear the evidence against the two accused men, a larger number than usual given the expected length of the trial. One of the jurors had to be discharged for legal reasons – the judge told the remaining jurors that nothing improper had occurred, and there had been no misconduct.
It took the jury nearly a week to reach a verdict, and there was little reaction from either accused when the decision was read.
The family's statement
Gao's family has praised the legal system, saying "two very dangerous criminals" were no longer a threat to the community. In a statement, the family said, "But while this is the verdict our family were hoping would be delivered, true justice can never really be served.
"No 20-year-old deserves to lose their life over a stupid mistake."
Serial Killer with a Badge
Roger Rogerson was once a decorated NSW police officer, joining the force in 1959 and quickly rising through the ranks in the 1960's. He received at least a dozen commendation awards during his early years of service, but controversy plagued his later career due to his involvement in a number of suspicious shootings, including his killing of Sydney heroin dealer Warren Lanfranchi in 1981. Those incidents earnt Rogerson the nicknames "serial killer with a badge", and "Roger the dodger" for his ability to escape liability.
The officer was eventually dismissed in 1986 over a misunderstanding about some gold coins.
After his dismissal, Rogerson worked in construction and also became an entertainer, telling stories of his police activities for a stage show called "The Good, The Bad and The Ugly", with former footballer Warwick Capper and notorious criminal Mark 'Chopper' Reid.
In 2005, Rogerson and his wife were convicted of lying to the Police Integrity Commission in 1999.
Glen McNamara worked as an undercover officer in Sydney's notoriously corrupt Kings Cross area in the late 1980s, writing the books "Dirty Work" and "Savage Obsessions" about his exploits.
Both men now face life imprisonment over the murder of Jamie Gao and are scheduled to be sentenced on 25th August.
Receive all of our articles weekly