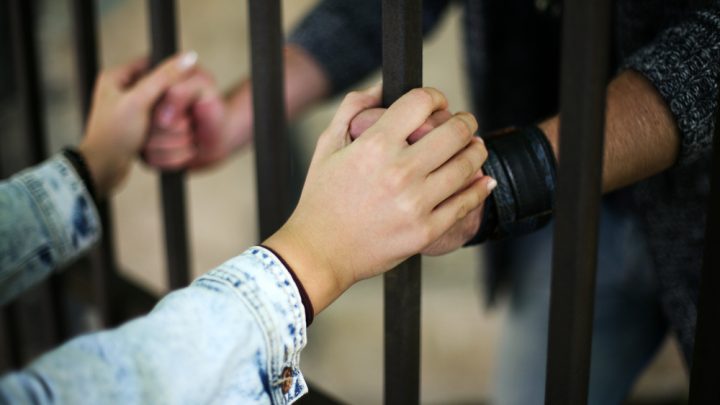 Back in 2000, three girls were sexually assaulted by a notorious gang led by the Skaf brothers. It may sound incredible, but several years later a prison psychologist, 33 year old Joanne Natalie Senior, started a love affair with one of the convicted rapists.
Last month, Senior was banned from practising as a psychologist for three years after it was revealed that she had entered into a sexual relationship with a man known only as 'Client A.'
'Client A' was sentenced to 14 years and six months imprisonment after the violent and shocking gang rapes. Due to mental health reasons, the judge decided that 'Client A', formerly known as 'H', will not be identified by his legal name.
The two met when Senior began counselling 'Client A' in a sex rehabilitation program at Parklea prison.
Senior became so infatuated that she took his last name and got a new passport under that name. She used that passport to visit him in prison 24 times, wearing sunglasses and a headscarf. This allowed her to conceal her identity and breach prison security for so long.
Senior admitted to the NSW Civil and Administrative Tribunal that she began the relationship in 2011, telling the tribunal that she 'lost track' of the emotional attachment that developed between the pair.
In 2012, 'Client A' was first eligible for parole, and Senior wrote a treatment report in the lead-up to his parole board hearing. This report was said to have been suspiciously "favourable."
'Client A' was moved to a maximum security prison after the scandalous affair was uncovered. Corrective Services Commissioner Ron Woodham said that her behaviour is no reflection on the team of psychologists working for Corrective Services.
Some might ask: why on earth would a psychologist fall for their own client, let alone a person who has committed violent sexual crimes?
But this is not the only instance of such an inappropriate relationship.
Back in 2007, newspapers reported a psychologist at Goulburn's 'Supermax' prison was caught exchanging love letters with an inmate. Like Senior, Peta Mead had met and fallen in love with an inmate during anger management treatment sessions.
She wore a wedding ring for her lover and even bought a prepaid phone under a fake name to secretly communicate with him.
The relationship lasted years before it was finally uncovered. The Health Care Complaints Commission and banned Mead from practising as a psychologist for 18 months.
Even lawyers have been known to fall in love (or lust?) with their clients in prison.
52 year old lawyer Claire Morel lost her right to practice after commencing relationships with not just one, but two of her clients who were doing time. She first married inmate Brett McFarlane, but after the relationship fell apart, she began an affair with Paul John Page, who was doing time for murder.
After being deemed unable to draw boundaries between her personal life and professional obligations, the South Australian Supreme Court ordered that she be struck off the list of solicitors.
There are many cases of aging inmates managing to attract young and beautiful women. Even infamous backpacker murderer Ivan Milat has had his fair share of admirers writing to him and at least one woman has proposed marriage.
Women are sometimes attracted to the idea of 'saving' someone, or believing in them when everyone else has given up. In other cases, inmates can be manipulative and use false charm to win women over and use them to their own advantage – getting them to deposit 'buy up' money or smuggle contraband.
But whatever the reasons, such relationships are strictly off limits for certain professionals like doctors and psychologists.
The Australian Psychological Society Code of Ethics prevents psychologists from engaging in sexual activity with a client for two years after they cease to be a client.
For lawyers in NSW, there are no concrete rules against having sexual relationships with clients, but it is easy to see how such a relationship could lead to unethical conduct, particularly if the client is in prison.
Receive all of our articles weekly