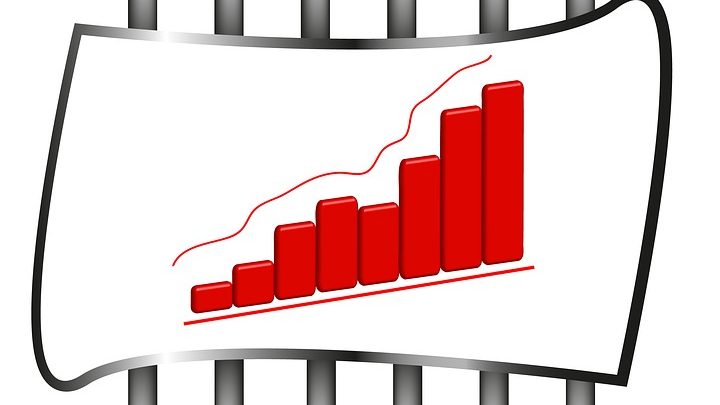 How much do you know about state-wide crime?
Do you know what the most common type of theft was in the last financial year?
Or how many murders occurred last year?
Or how many people breached their bail conditions last financial year?
Current affairs programs and newspaper headlines often distort and sensationalise crimes and trends, and feed us a daunting picture about crime in society.
We may even be led to believe that society is becoming more and more dangerous by the day.
But what do the statistics say – Is crime really on the increase?
According to the recently-released results of the Bureau of Crime Statistics and Research, or 'BOSCAR', this is largely not the case.
Over the last two financial years, none of the major crime categories showed any increase across the state as a whole.
The study found that fraud was the most common property offence (49,291 incidents) followed by stealing from a motor vehicle (43,221 incidents).
There were 81 murders in NSW, and 50 of these occurred in greater Sydney.
A total of 31,198 people breached bail.
In the two years up until June 2014, none of the major offences increased statewide, although they did in some areas.
In fact, several of the major criminal offence categories decreased.
These included robbery without a weapon which experienced the largest decline state-wide. It was down almost 20%. Break and enter for both dwellings and non-dwelling was also down.
Motor vehicle thefts decreased by 11.5%, and stealing from motor vehicles and from persons were also down. Reckless damage to property decreased by 11.6%.
Even fraud rates have remained stable – although they do suck millions of dollars from Australians every year.
So which crimes increased?
Some drug charges did show an increase. The possession and use of amphetamines, for example, increased by 16.1%.
Traffic regulatory offences also showed a 22.3% increase.
Weapons offences have jumped too, up 34%.
However, not all cities and towns in NSW have crime rates which are consistent with the general trend – some have experienced spikes in certain crimes.
This was true of greater Sydney and several regional areas.
In Baulkham Hills and Hawkesbury, there was an increase in motor vehicle theft and break and enter offences (in non-dwelling buildings) increased by 16.6% in Blacktown.
In regional NSW, the Far West and Orana showed an increase 24.5% in sexual assaults and the Coffs-Harbour-Grafton area experienced a spike in stealing from a dwelling, which was up by 27.8%.
What about the king hit laws?
The number of assault offences in NSW is decreasing – a trend that started well before the new CBD and Kings Cross king hit laws came into effect.
Throughout NSW, the number of non-domestic assaults was either stable or decreasing.
In the Sydney CBD there was no significant change over the past two years in the amount of non-domestic assault in licensed premises or in public places.
In the last 10 years in Kings Cross, the all time high of alcohol-related violence was in the 2006-2007 financial year with 203 assaults made in licensed premises.
In 2013-2014, the number had dropped to 111.
This represents a 25% decrease from the previous year, and 11% from the past five years.
However, Don Weatherburn from the BOSCAR cautions against interpreting this new data as uncontroversial proof that the new laws regarding the restrictions placed on nightclubs and liquor stores are responsible.
He notes that assaults always decrease in the winter months and increase again in the summer.
Weatherburn believes we will need to wait until the end of the year or even early next year to be able to tell if the king hit laws have had any effect.
Earlier reports from March had already demonstrated a drop in the number of assaults which predates the introduction of the legislation in February.
Contrary to media reports, one trend is very clear – the rates of alcohol-induced violence have been dropping for the past eight years or so.
Receive all of our articles weekly