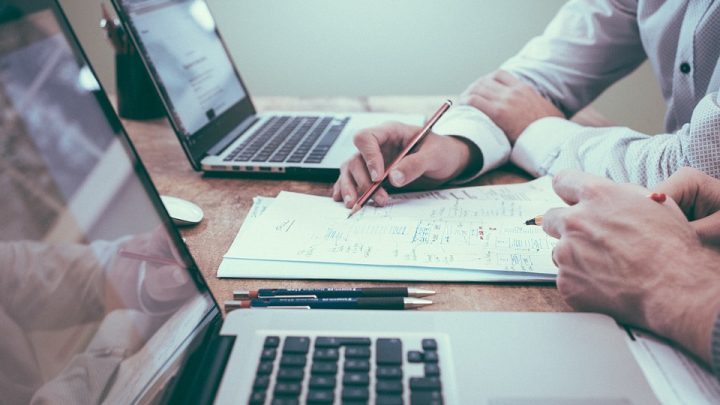 Being charged with a serious crime like murder, sexual assault or a commercial drug case can put your freedom in jeopardy – so it's vital to have a strong legal team behind you.
All lawyers in NSW are entitled to practice as a 'solicitor and barrister' – which means they can accept cases, give legal advice (which are traditionally 'solicitor' roles) and appear in the courtroom (traditionally a 'barrister' role).
In fact, many lawyers in NSW are highly experienced and extremely capable inside the courtroom; especially lawyers who are 'Accredited Specialists' in their chosen field of law.
However, there are also 'barristers at the bar' – who wear a 'wig and gown' in the higher courts – and are often called upon when complex criminal cases are heading towards a jury trial.
What Does a Barrister Do?
Barristers are professional courtroom lawyers.
Most reputable barristers do not accept cases directly from the public, but rely on lawyers to 'brief' (refer) and 'instruct' (assist) them with cases.
Barristers do not need to become 'solicitors' or 'lawyers' first – indeed, many law graduates choose to become barristers after competing law school, undertaking 'reading' under an existing barrister and passing a Bar Association exam.
Experienced criminal defence barristers will work together with lawyers to develop an effective case strategy, and will present the case inside the courtroom by questioning witnesses and making submissions.
General vs Specialist Lawyers
General and less-experienced lawyers will frequently brief barristers very early in the proceedings; often because they do not have the specialist experience to provide accurate advice or high-quality courtroom representation themselves.
They may even brief barristers for straight-forward cases like Local Court Sentencing matters (where a client pleads guilty) or Local Court Defended Hearings (where a client pleads not guilty and witnesses attend court to be questioned).
If the lawyer does this, the client will need to pay for both the lawyer (who is essentially just 'soliciting' the work) and the barrister. This can be a huge waste of money.
Of course, it may be great for a lawyer to have a barrister on board – as the workload will be shared and the lawyer won't do much in court, other than provide assistance to the barrister as required.
Experienced criminal lawyers, on the other hand, will be able to independently conduct the vast majority of court cases to a very high standard – indeed, they will have far more experience in many case-types than even the most experienced barristers.
For example, it will often be a waste of money, and even against the client's interests, to engage a barrister for a Local Court Sentencing or Defended Hearing, as long as they are represented by an experienced criminal defence lawyer – preferably by an 'Accredited Criminal Law Specialist' – who will have appeared before the current Local Court magistrates many more times than any barrister.
Experienced lawyers can also capably represent clients in District Court Appeals, District Court Sentencing cases and Supreme Court Bail Applications. Barristers with wigs and gowns are not normally required in these matters; again, as long as you have the right lawyer.
I recall many years ago asking an extremely capable barrister (who is now a District Court Judge), Why did you become a barrister?
His reply was something like, "I got sick of sitting next to barristers I briefed in court and knowing I could do a better job".
The Value of a Barrister
Where a barrister becomes valuable, however, is when a case is heading towards a jury trial. As barristers are professional courtroom lawyers, many excel at appearing before a jury and cross-examining witnesses at length. Having both a lawyer and barrister in a trial can ensure the case receives the highest degree of attention.
Lawyers who do not use barristers for jury trials will have to do all the preparation on their own whilst managing a heavy workload. But this does not mean lawyers cannot be great trial advocates – in fact, Clive Jeffreys (who is now a District Court Judge) was always a lawyer (never a 'wig and gown' barrister) and was one of the most respected and capable trial advocates around; appearing independently in jury trials for many years.
An obvious downside to hiring a barrister is cost. Barristers typically charge a fee for preparing the case plus a daily rate for each day spent in court. The most sought-after Queens' Counsel or Senior Counsel can charge upwards of $7,000 per day and, as serious court cases usually span weeks or even months, you can expect to be hit with a hefty legal bill for criminal barrister's fees.
So while getting a barrister is something that clients should consider, it is certainly not necessary or even desirable in all cases.
Receive all of our articles weekly