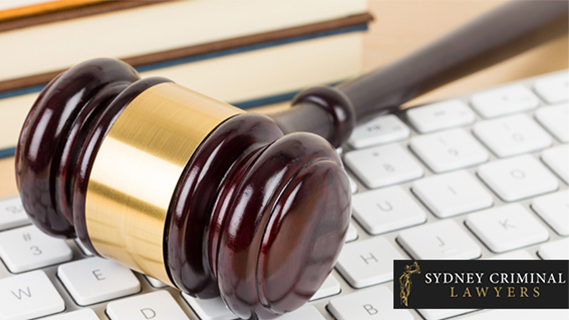 In case you've missed any of them, here's a rundown of the past week's articles:
Should Tech Giants Pay Publishers for Content?
The federal government wants to force tech giants like Facebook and Google to pay publishers for content that makes them advertising dollars.
Click here to read the article
Taxpayers Will Foot the Bill for Government's Denial of Procedural Fairness
Taxpayers have already spent $30 million to keep one Tamil family detained on Christmas Island, rather than returning them to Biloela, Queensland, where they were productive members of the community.
Now, a Federal Court Judge has ordered the government to pay over $200,000 in legal costs for denying the family procedural fairness.
Click here to read the article
May Day Car Convoy Rally Calls for Worker Rights and Climate Action: An Interview With Rachel Evans
Water for Rivers is calling on Australians to stand up for worker rights by joining a car convoy this Friday, 1 May.
Click here to read the article
The Offence of Perverting the Course of Justice in New South Wales
A New South Wales lawyer is facing court for allegedly helping his client concoct a way to avoid attending court.
Click here to read the article
"A Political Injustice": An Interview With the Housing Defence Coalition's Adam Adelpour
The Housing Defence Coalition aims to stop unfair housing evictions during COVID-19.
Click here to read the article
"An Act of Negligence": An Interview With COVID Prison Watch's Miranda Gibson
COVID-19 Prison Watch is a hub of information for those with loved-ones in custody, and provides a platform to petition for the release of vulnerable, nonviolent inmates.
Click here to read the article
Covid 19 Tracking App: To Download, or Not To Download?
The government's appalling track record of adhering to its promises when it comes to the use and storage of personal data has many questioning whether they should download the app.
Click here to read the article
Fake Covid-19 Treatments Sold for Big Bucks on the Dark Web
From UV lamps, to hot chilli solutions, to the blood of coronavirus survivors – the 'dark web' is a hotbed for supposed vaccines and cures.
The Offence of Unauthorised Use or Possession of a Firearm in NSW
Two rugby league players are facing court for allegedly misusing firearms on a camping trip during COVID-19.
Click here to read the article
Fossil Fuel Expansion Under the Cover of COVID-19
The federal government is ensuring the fossil fuel industry is having its demands met despite COVID-19.
Click here to read the article
Google is a 'Publisher' and Can be Sued for Defamation
The court found that search results amount to publication, rendering search engines liable for defamatory content.
Click here to read the article
Impossible to Distance in Detention: An Interview With Manus Detainee Farhad Bandesh
After being detained for 7 years having committed no crime, Mr Bandesh is appealing to the government to be released from an environment where his health is at risk.
Click here to read the article
A Sensible Public Is Stopping the Spread of COVID-19, Not Heavy-Handed Policing
"[I]t's the public's compliance and agreement with the lockdown measures that have seen them succeed… not the aggressive policing that we have seen from the NSW police."
Click here to read the article
If you are going to court for a criminal or traffic case, call us anytime on (02) 9261 8881 to arrange a free first conference with an experienced criminal lawyer at Parramatta, the Sydney CBD, Liverpool, Penrith, Bankstown, Chatswood, Wollongong or Newcastle.
Receive all of our articles weekly
Author
Sydney Criminal Lawyers
Sydney Criminal Lawyers®
is Australia's Leading Criminal Defence firm, Delivering Outstanding Results in all Criminal and Driving cases. Going to Court? Call (02) 9261 8881 for a Free Consultation.