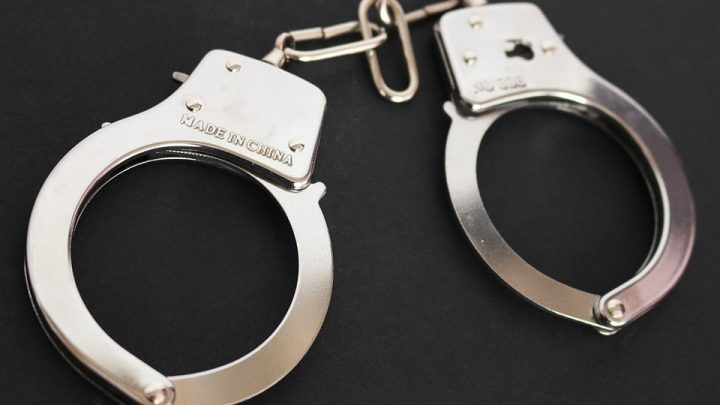 Our sporting stars are admired by millions of Australians, but this does not mean they are out of the law's long reach.
Here we share the stories of five icons of Australian sport who have recently faced criminal charges.
1. Shaun Kenny-Dowall – Domestic Violence
The Roosters NRL club has performed well in recent years – but one of their stars, Shaun Kenny-Dowall, has faced turmoil in his personal life – being accused of assaulting his former partner, sportswoman Jessica Peris.
According to media reports, Kenny-Dowall's ex-girlfriend attended Maroubra Police Station on the 16th of July this year to make a statement. Police subsequently charged the NRL star with 11 domestic-violence related offences, including assault and stalk/intimidate. Police allege that the offences took place between October 2014 and June 2015.
The 27-year-old appeared at Waverley Local Court on the 6th of August where he entered pleas of not guilty to all of the charges. But the allegations appear to have taken a toll on the star's professional career, as well as his personal health. Kenny-Dowall apparently suffered an on-field 'meltdown' during a match between the Roosters and Broncos in September, and was largely blamed for his team's loss. Just weeks earlier, he had been admitted to hospital for stress and anxiety related issues.
Although the NRL has allowed Kenny-Dowall to continue playing while he fights his case through the courts, it have stated that: 'there is no place for domestic violence in our game or society…We will monitor the case and take appropriate action when the full facts in the case are clear.'
2. Geoff Huegill – Drug Possession
Butterfly swimmer Geoff Huegill is best known for his performance at the 2000 Olympic Games, where he won silver and bronze medals for Australia. But after his retirement from swimming after the 2004 Athens Olympics, Huegill went on a downward spiral of drug use and depression. His personal struggles culminated in charges for drug possession after he and wife Sara Hill were each caught with less than 1 gram of cocaine each at Randwick Racecourse in 2014.
Both pleaded guilty to the charges and were sentenced by Magistrate Clare Farnan in Waverley Local Court, who slammed the pair and handed them six-month good behaviour bonds.
The couple have since spoken out about their struggles, but are determined to get their lives back on track; keeping themselves busy with their health and wellness business and focussing on raising their two young daughters.
3. Josh Booth – Property Damage
Olympic rower Josh Booth had a promising career ahead of him – at the age of 21, he competed in the Men's Eight event at the 2012 London Olympics, and was poised to become one of Australia's top young rowers.
But things soon took a turn for the worse. After his team failed to win a medal, they decided to drown their sorrows at a pub in nearby Surrey. All was going well until Booth suffered an 'emotional outburst' and smashed several shop windows during a drunken rampage.
He was arrested, but released without charge after he apologised to shop owners and promised to pay the $2,100 repair bill.
Unfortunately for Booth, his actions damaged his professional reputation, with officials sending him packing after the embarrassing incident. He has since sought to put the incident behind him and returned to the sport in 2013, winning first place at the World Rowing Cup.
4. Francois Etoundi – Assault
29-year-old Aussie weightlifter Francois Etoundi was still celebrating his victory at the 2014 Commonwealth Games when he was arrested for assaulting a fellow competitor.
According to media reports, the bronze medallist headbutted Welsh weightlifter Gareth Evans during an argument at the Glasgow Athletes Village at around 5:30am on July 28, 2014, fracturing his nose.
Etoundi was arrested and appeared in Glasgow Sheriffs Court, where he pleaded guilty to assault and was ordered to pay $726 compensation.
Despite apologising for his behaviour, Etoundi was expelled from the Australian weightlifting team and had his Commonwealth Games accreditation revoked, with Commonwealth Games Association Chief Executive Mike Hooper saying:
'We do not want the gentleman returning to the village and as a consequence of that we have worked with the Australian team and we fully support the question posed to us to withdraw his accreditation. He will not be back in the village as I understand his bags have been packed.'
5. Stephen Bailey – Murder
Aussie Rules player Stephen Bailey enjoyed an accomplished career; representing the Carlton, Norwood and West Adelaide football clubs between 2002 and 2011.
After retiring from the sport, Bailey built a successful personal training business in Adelaide, but things went downhill thereafter.
In October of this year, the star was charged with the murder of his mother Penny Bailey, after police located her body in bushland.
According to media reports, the footballer was battling mental health problems at the time of his mother's death, and was arrested wearing only his underpants in the Melbourne suburb of Flemington. He was conveyed to the Royal Melbourne Hospital for treatment, and was too sick to appear before the Melbourne Magistrates Court on the 9th of October. His is scheduled to appear before that court in February.
The Carlton Football Club released a heartfelt statement after Bailey's arrest, saying, 'We are shocked and saddened by the tragic news regarding Penny. The thoughts of everyone at Carlton are with Vivienne, Judy and the entire Kerr family.'
Receive all of our articles weekly