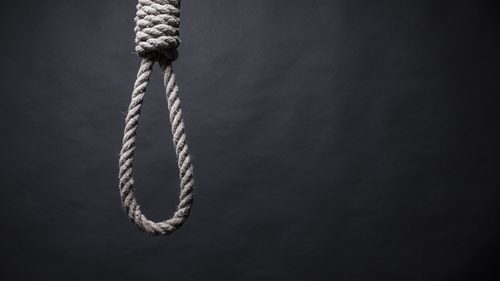 An Australian man has asked the Australian Government for assistance after being found guilty of terrorism offences in Iraq and sentenced to death by hanging.
Former labourer Ahmed Merhi travelled to Syria in 2015 where, he says, he engaged in humanitarian work to assist displaced people.
However, he was convicted in a criminal court in Baghdad of being a member of the Islamic State.
Mr Merhi is the first Australian to face sentencing for being a member of the Islamic State.
Pleas of innocence
Merhi has protested his innocence since being apprehended by Kurdish fighters in December 2017 while allegedly trying to cross the border from Syria to Turkey.
He was held for three days before being transferred by United States military officers to the Iraqi city of Erbil.
He reported being tortured by Iraqi officials into providing a false confession, and he points out that he only made a finger mark on the form papers containing the alleged confession after being subjected to protracted abuse.
The Australian Embassy refused Merdi's request for an Australian official to attend his court hearing, and he was ultimately found guilty by Iraqi judges applying the inquisitorial system of justice.
Mr Merdi is adamant there is no evidence against him, and no witnesses to any of his alleged crimes.
He is asking for the Australian government to intervene in an attempt to save his life.
His case now goes to an automatic appeal, which could take up to two years to finalise.
Relative of suspected terrorist
Mr Merhi is said to be relative of Tarek Khayat, the man who Lebanese and Australian officials allege masterminded an attempt blow up an Etihad Airways flight over Sydney in 2017 with two bombs believed to have been planted in a Barbie doll and a meat mincer.
At the time, Australian Federal Police described the plot as "one of the most sophisticated terror plots attempted on Australian soil".
Two of Mr Khayat's brothers are accused of being involved in the plan. They have been arrested and charged with planning a terrorist attack, an offence which carries a maximum penalty of life imprisonment.
They are expected to face trial in the Supreme Court of New South Wales next year.
Australians arrested overseas
Australians are warned that when overseas, they are subject to the laws of the foreign country and there is often little Australian officials can do to assist.
While Australians arrested overseas can ask for consular assistance, local laws will prevail even if they are completely inconsistent with laws travellers are used to.
Consular officials are also required to work within the legal and administrative processes applicable in the country of arrest or imprisonment.
Australian consular officials are generally able to:
visit the person while they are detained
assist them in obtaining a local English-speaking lawyers
arrange for their family or friends to be contacted and informed of their welfare
discuss justified and serious complaints about ill-treatment or discrimination with the local authorities
raise medical issues with local authorities
monitor their court trials
According to statistics released by DFAT last year, 545 Australians are currently imprisoned or facing charges overseas.
If you or a love-one are suspected of a crime overseas, you can call for consular assistance on +61 2 6261 3305 (from overseas), 1300 555 135 (from within Australia) or SMS +61 421 269 080.
Alternatively, if you wish to speak with a criminal defence lawyer in Sydney, call us anytime on (02) 9261 8881.
Receive all of our articles weekly